Download Microsoft.Actualcerts.70-410.v2014-08-19.by.ROSE.35q.vce

| | |
| --- | --- |
| Exam: | 70-410 - Installing and Configuring Windows Server 2012 |
| Size: | 704.63 KB |
| # of downloads: | 1807 |
| Free Download: | This file is outdated. Browse other 70-410 VCE Files |





Comments
* The most recent comments are at the top.
---
Neelima
United States
Aug 23, 2014
Hi Ramakrishna,

I am planning to give this exam during this month end. i too tried reading many dumps but confused which one to read. can you please share the dumps if you have any.
---
maria
Malaysia
Aug 22, 2014
try study this :
what ever you do, try to understand what the question needed. and don't try to remember answer only.
You must know get 5W1H with the answer.
I have go through each answer (188question) and try to get more information from tech.microsoft. and during the exam, i get similar question but very tricky. If you dont understand what the question need, then you will repeat again this paper. Trust me. I score this paper this week. just keep repeat the answer until you can understand the question and get answer in mind without seeing the answer. Please dont waste your time to repeat. study and study

http://www.examcollection.com/microsoft/Microsoft.Actualtests.70-410.v2014-06-02.by.KATHLEEN.188q.vce.file.html
---
Rama Krishna
India
Aug 21, 2014
Hi Marianer Bojescuce Riswan, I hope you guys are doing well, I really need your help guys, I tried to learn so many free VCE dumps but my bad luck, I didn't succeed.If you guys don't mind, could you please share lead2pas 435q vce or PDF format to me.
---
ward coysman
Luxembourg
Aug 21, 2014
Many incorrect questions .. and only 35Q included ..

Incorrect : 13 + 14 + 22 +25

I found some others but i forgot the numbers ..

Don't use VCE File !!!
---
---
Liron
Israel
Aug 20, 2014
Your network contains an Active Directory domain named contoso.com. All user accounts are in an
organizational unit (OU) named Employees.
You create a Group Policy object (GPO) named GP1. You link GP1 to the Employees CU.
You need to ensure that GP1 does not App1y to the members of a group named Managers.
What should you configure?

See answer here:
http://www.aiotestking.com/microsoft/what-should-you-configure-69/

A.
The Security settings of Employees

B.
The WMI filter for GP1

C.
The Block Inheritance option for Employees

D.
The Security settings of GP1

Explanation:
A: Wrong Group
B: Windows Management Instrumentation (WMI) filtersallow you to dynamically determine the scope of
GroupPolicy objects (GPOs) based on attributes of the target computer.
C: Blocking inheritance prevents Group Policy objects (GPOs) that are linked to higher sites, domains,
ororganizational units from being automatically inherited by the child-level. D: Set Managers to – Members of
this security group are exempt from this Group Policy object.
Security settings.Youuse the Security Settings extension to set security options for computers and userswithin
the scope of a Group Policy object. You can define local computer, domain, and network securitysettings.
Figure belows shows an example of the security settings that allow everyone to be affected by this GPO
exceptthe members of the Management group, who wereexplicitly denied permission to the GPO by settingthe
App1yGroup Policy ACE to Deny. Note that if a
member of the Management group were also a member of a groupthat had an explicit Allow setting for the
App1y Group Policy ACE, the Deny would take precedence and theGPO would not affect the user.
D: Right Answer

http://technet.microsoft.com/en-us/library/bb742376.aspx http://technet.microsoft.com/en-us/library/cc786636
(WS.10).aspx http://technet.microsoft.com/en-us/library/cc731076.aspx http://technet.microsoft.com/en-us/
library/cc779036(v=ws.10).aspx
---
Liron
Israel
Aug 20, 2014
Your network contains a server named Server1 that runs Windows Server 2012. Server1 has the Print and
Document Services server role installed.
You connect a new print device to the network. The marketing department and the sales department will use
the print device.
You need to provide users from both departments with the ability to print to the network print device.The
solution must ensure that if there are multiple documents queued to print, the documents from the sales users
print before the documents from the marketing users.
What should you do on Server1?

A.
Add two printers. Modify the priorities of each printer and the security settings of each printer.

B.
Add two printers and configure printer pooling.

C.
Add one printer and configure printer pooling.

D.
Add one printer. Modify the printer priority and the security settings.

Explanation:
Answer A.
http://technet.microsoft.com/en-us/library/cc738090(v=ws.10).aspx To set different print priority to
different groups Open Printers and Faxes.
Right-click the printer you want to set, click Properties, and then click the Advanced tab. In Priority, click the up
or down arrows, and then click OK.
Or, type a priority level, where 1 is the lowest level and 99 is the highest, and then click OK. ClickAdd Printer to
add a second logical printer for the same physical printer. For instructions, see Related Topics.
Click the Advanced tab.
In Priority, set a priority higher than that of thefirst logical printer. Instruct the regular group of users to use the
first logical printer name and the group with higher priority to use the second logical printer name. Set the
appropriate permissions for the different groups.
Report Comment
| | | |
| --- | --- | --- |
| Verify: | | |



How to Open VCE Files
Use VCE Exam Simulator to open VCE files.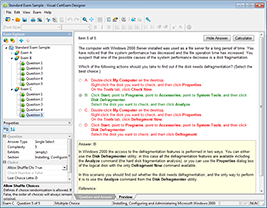 Training Products
Premium File
521 Questions & Answers

Instant Download

$69.99
Training Course
103 Video Lectures

Watch Online

$24.99
Study Guide
723 PDF pages

Instant Download

$24.99
Audio Guide
83 MP3 minutes

Instant Download

$24.99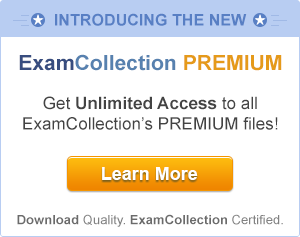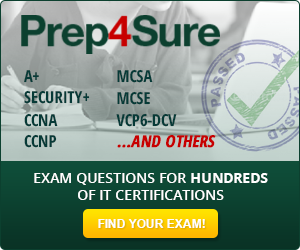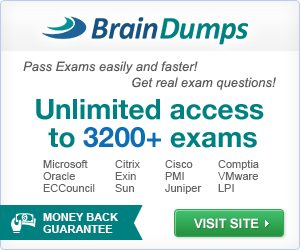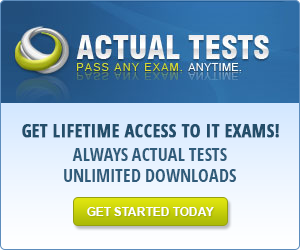 Only
Registered
Members Can Download VCE Files
Please fill out your email address below in order to Download VCE files or view Training Courses. Registration is Free and Easy, You Simply need to provide an email address.
Trusted By 1.2M IT Certification Candidates Every Month
VCE Files Simulate Real exam environment
Instant download After Registration.
A confirmation link will be sent to this email address to verify your login.
Already Member? Click Here to Login

Log into
your
ExamCollection
Account
Please Log In to download VCE file or view Training Course
Only registered Examcollection.com members can download vce files or view training courses.
Registration is free and easy - just provide your E-mail address. Click Here to Register

DO YOU HAVE A
VCE
PLAYER
?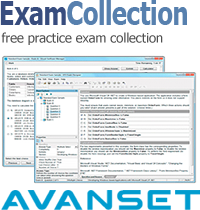 Your file is being downloaded.
All tests on this site have been created with VCE Exam Simulator.
VCE Exam Simulator is interactive testing engine developed for certification exam preparation.
Files with VCE extension can be opened with this program.
Before you can open any file on this site you will need to download VCE Exam Simulator

Log in to make your opinion count.
Only registered Examcollection.com members can rate files.
Registration is free and easy - just provide your E-mail address. Click Here to Register