CompTIA CompTIA Network+ Tests
Certification: CompTIA Network+
Certification Full Name: CompTIA Network+
CompTIA Network+ Exam Screenshots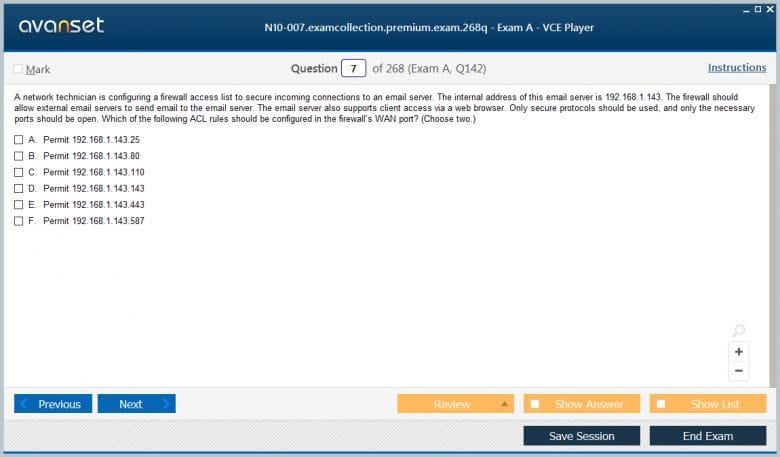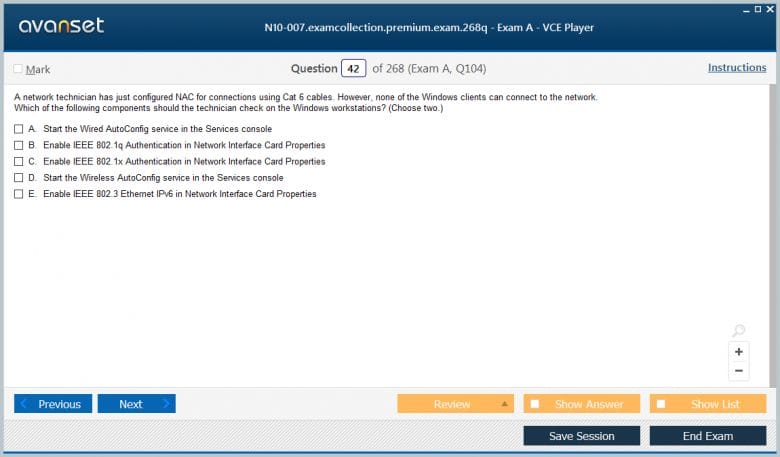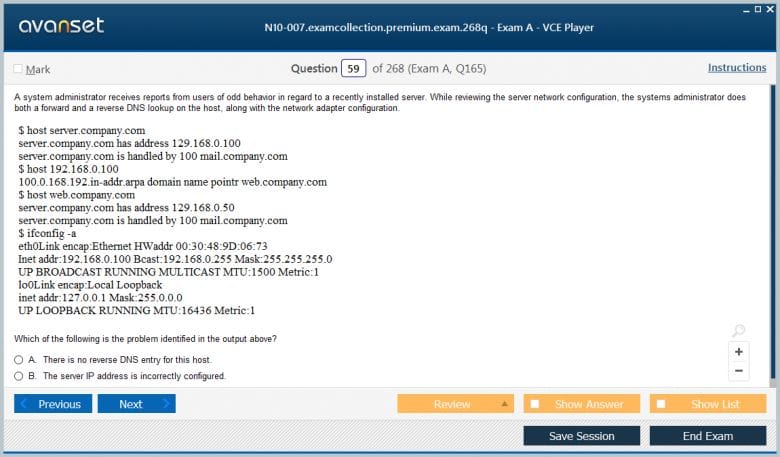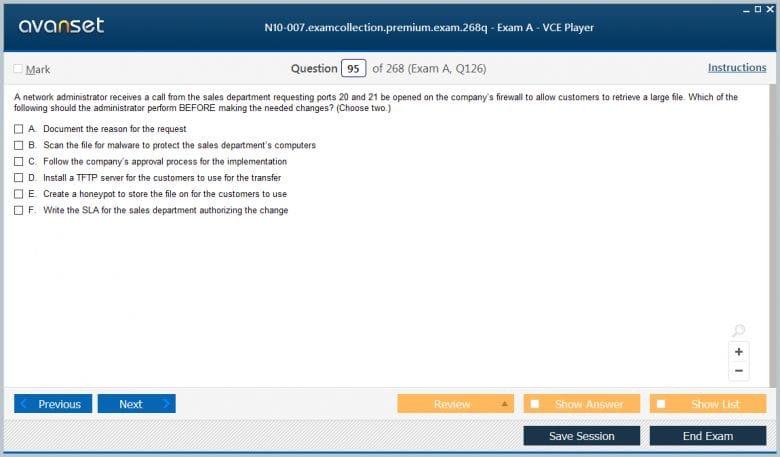 CompTIA Network+ VCE Files

| Exam | Title | Files |
| --- | --- | --- |
| N10-007 | CompTIA Network+ 2018 | 10 |

Comments
* The most recent comments are on top.
---
Shinobi
South Africa
Nov 08, 2019
Hi. I wrote my exams in Nov 2019.
The premium exam is 100% valid!
There's about 3 or 4 new questions in the exam, but everything was in the premium file...Expensive.. but worth it!
---
Phelo
South Africa
Jan 21, 2019
I need to know if the premium exam that I need to buy comes with performance based questions. I need to pass my exam, and the performance based are the hardest for me.
---
J
United States
Nov 29, 2018
Any one taken this exam recently? Is this bundle still valid?
---
Examcollection
@Raj,
Please, email to support@examcollection.com
---
Raj
United States
Oct 17, 2018
I have purchase network+ from exam collection with amount of 69.99 it showing me the amount has been deducted but i can not download the the PDF file - can anyone help me how can i download the purchase file.
---
Simes
United States
Sep 30, 2018
Can anyone to me what the simulation questions were?
Please
---
christina
@omar, the exam is simple, I did it a few weeks ago and passed. however, there is no exam which is easy without prior preparation. every exam requires the candidate to study hard. supplement what you have learned from books and other training resources by studying several practice tests for comptia network+ relevant to this exam and you will be able to pass.
---
mohamoud
comptia network+ braindumps are real! they helped me to score 81 percent in the comptia network+ cer exam. I'm happy! Thank you, guys!
---
stella
comptia network+ exam is very easy if you use appropriate comptia network+ premium files properly. I can affirm it since I used them and performed excellently and earned certification.
---
omar
South Africa
Jun 21, 2018
I hear from my friends who have completed comptia network+ certification exam is difficult…are exams dumps for n10-006, n10-007 valid and updated?
---
fredrick
I passed comptia network+ exam easily. I used N10-007 questions and answers from examcollection website and they were informative as far as the exam questions and their approach is concerned.
---
annabella
up to this far, I'm confident that am properly prepared to face comptia network+ exam. the comptia network+ vce files comprise plenty of information regarding the exam.
---
morris
United States
Jun 06, 2018
@lee, comptia network+ exam dump is really helpful. i used the questions contained in it to test my readiness for the exam in order to study further for those areas which need further emphasis. i encountered most of the questions in the main exam. this practice test helps me to attain the passing score.
---
roseline
free network+ practice labs are great! they helped me to prepare adequately for CompTIA network+ exam. i was actually able to understand the concepts tested in the exam better.
---
vannesa
I got comptia network+ exam questions yesterday and I hope they will aid me towards excellence in the exam.
---
lee
is comptia network+ practice test helpful for the candidates waiting to sit for CompTIA network+ exam?
---
bush
I have confirmed comptia network+ practice test provided in examcollection website look alike with the real exam. they are helpful. I recommend!!


CompTIA Network+ Certification Facts
Computing Technology Association (CompTIA) is a non-profit organization founded in 1982 which offers IT professional certifications. These certifications such as IT Fundamentals, A+, Network+, Security+, CySA+, PenTest+, CASP, Cloud+, Linux+, Server+, CTT+, Cloud Essentials, and Project+ are all vendor neutral. We are going to focus on Network+ credential in this review.

What is CompTIA Network+ certification? It is a credential designed for those who can successfully prove their ability to design, configure, run and manage functional networks. The candidates also must demonstrate their skills in creating virtual networks, using switches and routers to segment and create networks, as well as troubleshooting these networks. To qualify for Network+ certification, an aspiring candidate has to satisfy the following requirements:

- Prerequisites: networking experience of 9-12 months and a CompTIA A+ Certification.
- Register and buy an exam voucher for CompTIA Network+ N10-007 exam that exists since March 2018. The exam that was available before a current one was N10-006, and it its English version retiring on 31st August 2018 while the exams for the other languages retire on 31st January 2019.
- Prepare for N10-007 exam. CompTIA recommends a number of options that a candidate can use to prepare for their exam. These options include training, use of study guides, and using other exam revision resources.
- The next step is to sit for N10-007 exam that consists of 90 questions with an allocated completion time of 90 minutes. The exam is usually made up of multiple-choice, drag-and-drop, and performance-based questions that include simulations. The passing score is 720 points on a scale of 100-900 points. The exam cost is $302.

Passing N10-007 exam leads you to earn a CompTIA Network+ certification that expires after 3 years. To renew this certification, a you must join the CompTIA CE (Continuing Education) program. This program entails participating in activities and training that are related to Network+ certification. These activities are:
- Completing the CertMaster CE course
Or
- Collecting a minimum of 20 CEUs (Continuing Education Units)

Once you receive your CompTIA Network+ credential, you qualify for highly paid job roles such as Network Analyst, Systems Engineer, Help Desk Technician, Network Field Engineer and Computer Technician. CompTIA continually updates its certification program to meet the existing industry standards and demands. Through the adoption of networking best practices, and ensuring that any new virtualization and hardware technique is incorporated into the certification requirements, CompTIA Network+ credential is one of the most popular in the field. Many professionals and employers prefer this qualification because it has availed the much-needed skills to the marketplace.

CompTIA has notably been offering the best solutions when it comes to networking and security systems requirements. The fact that certifications by CompTIA are vendor neutral puts it ahead of the other certification vendors. Professionals with CompTIA credentials are flexible and can successfully work on any kind of networking system platforms such as Linux, Microsoft, Cisco, Oracle and many others.

How to Open VCE Files
Use VCE Exam Simulator to open VCE files.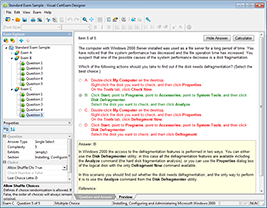 CompTIA CompTIA Network+ Training Courses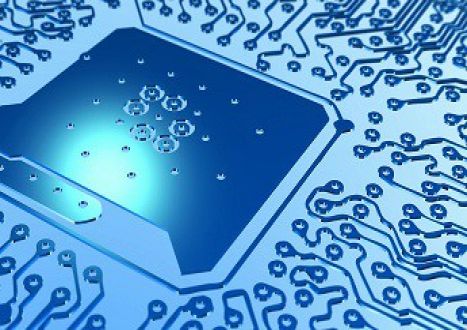 N10-007: CompTIA Network+ 2018