Microsoft MCSA: Windows Server 2012 Tests
Certification: MCSA: Windows Server 2012
Certification Full Name: Microsoft Certified Solutions Associate Windows Server 2012 (MCSA: Windows Server 2012)
Or Purchase Individually


MCSA: Windows Server 2012 Exam Screenshots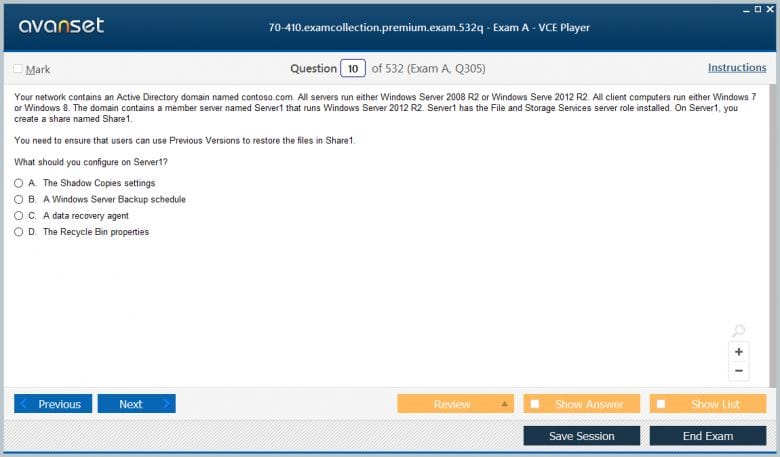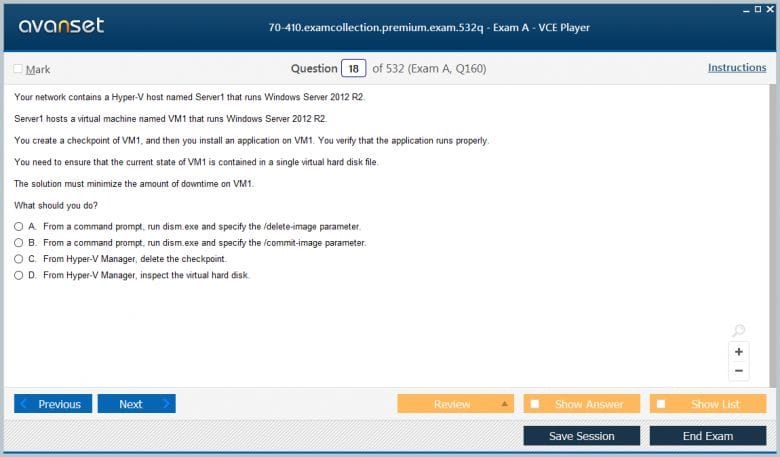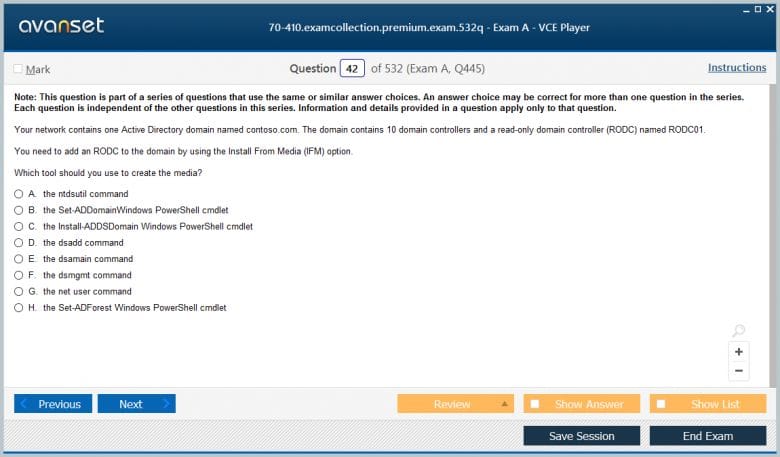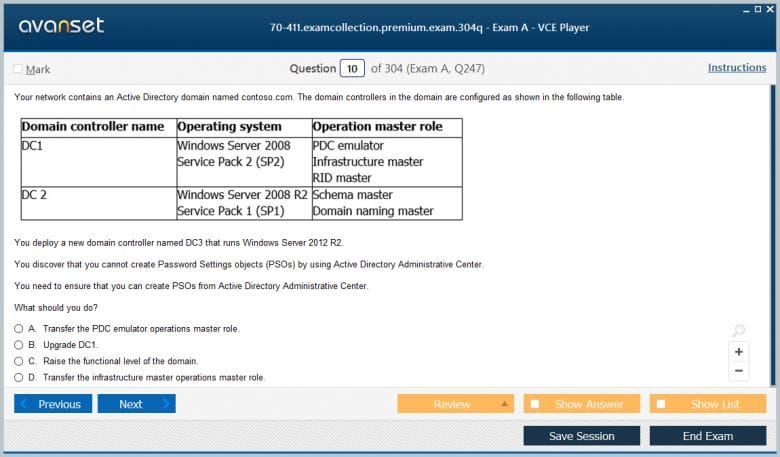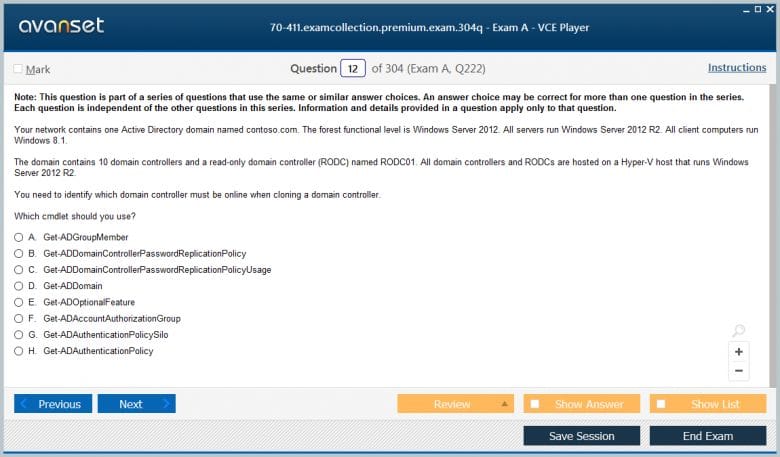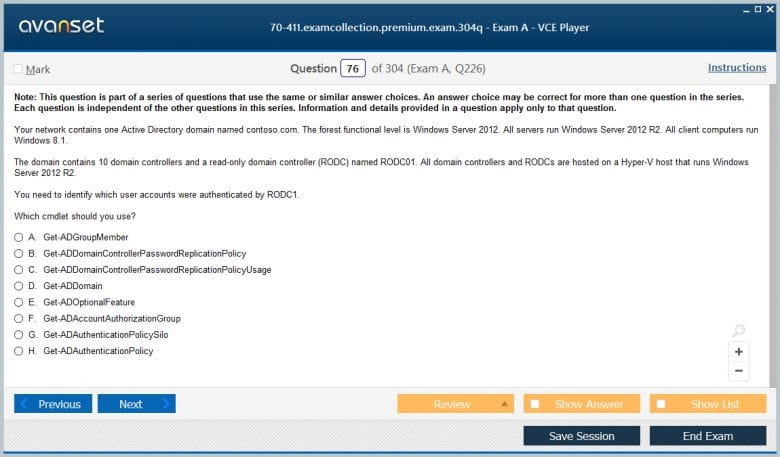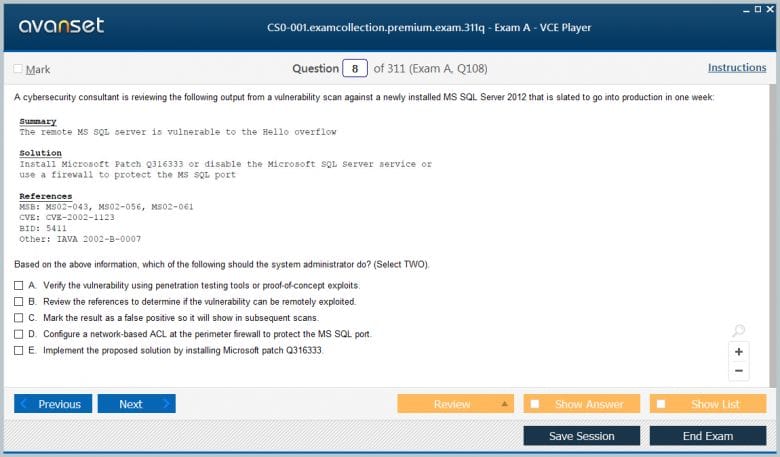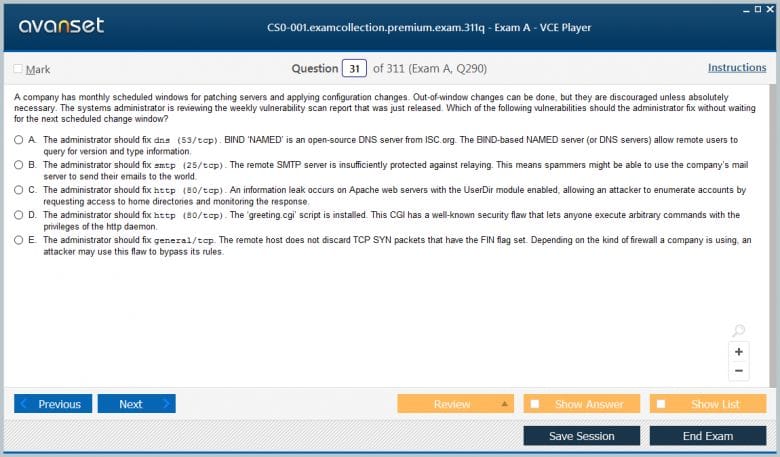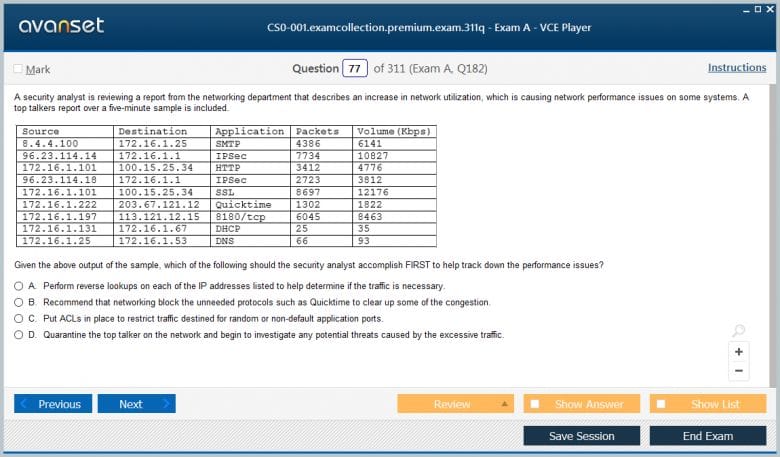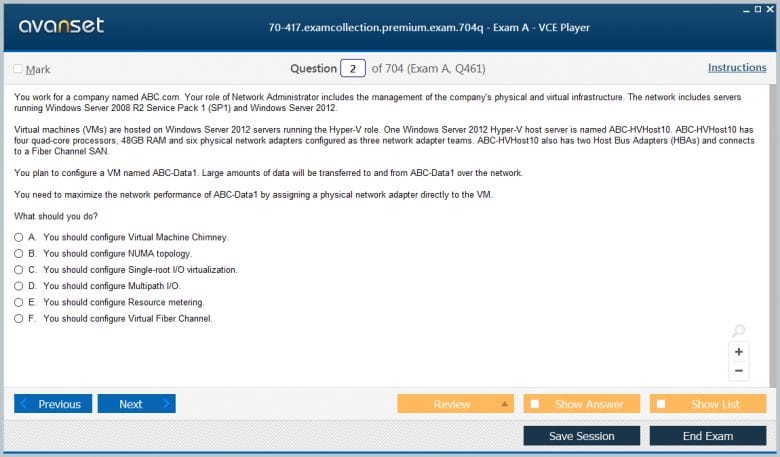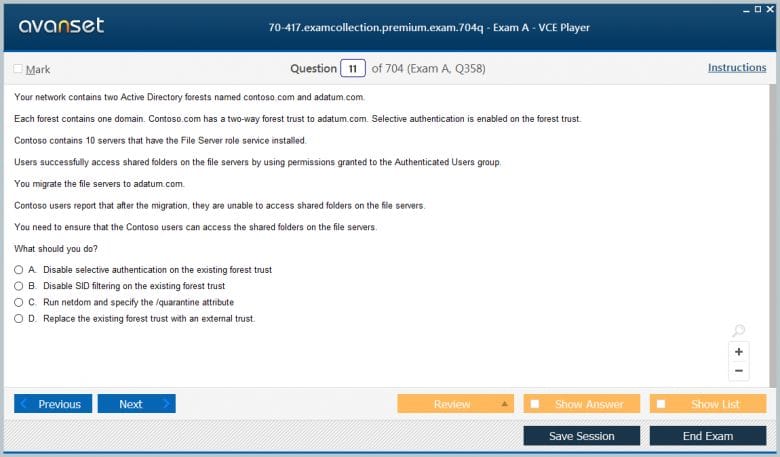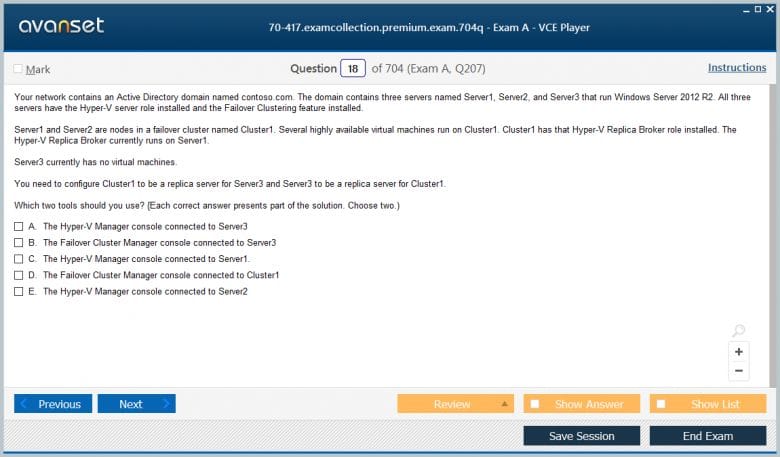 MCSA: Windows Server 2012 VCE Files

| Exam | Title | Files |
| --- | --- | --- |
| 70-410 | Installing and Configuring Windows Server 2012 | 224 |
| 70-411 | Administering Windows Server 2012 | 167 |
| 70-412 | Configuring Advanced Windows Server 2012 Services | 147 |
| 70-417 | Upgrading Your Skills to MCSA Windows Server 2012 | 140 |

Comments
* The most recent comments are on top.
---
becca
United States
Jul 20, 2018
generally, msca server 2012 questions and answers are helpful. through them, I have been able to learn how to approach various types of questions so as to answer them correctly and appropriately. i never faced challenges when answering the real exam questions. i answered all the questions in the cert exam easily within a short time.
---
esther
last month I sat for msca server 2012 cert exam and passed. 70-412 vce files provided really helped me, as well as 70-410 and 70-411. Is scored 80% in the exam. am very glad!
---
karen
I have 70-410 cert exam in a few days. I need someone to assist me with the appropriate tricks as well as tips on how to perform excellently in the test. which sections do I need to give more time of study?
---
giddy
i am very happy that I managed to hit the score I targeted in 70-411 cert exam. the success was as result of using the contents of mcsa windows server 2012 premium file properly. it contains everything a candidate should know regarding mcsa cert exams.
---
alfred
@melivin, the dumps are valid…they actually helped me to perform excellently in 70-410 cert exam.
---
krishna
i cannot imagine that am now mcsa windows server 2012 certified. 70-412 practice questions provided on the website are real. try them and you will earn mcsa certification easily.
---
melvin
United States
Jun 22, 2018
i doubt these mcsa server 2012 premium files are valid. I need someone to confirm their validity.
---
collins
@sheba, msca cert exams are not difficult if you are well prepared for them. just read widely the information relevant to your exam, use mcsa windows server 2012 exam dumps for revision and you'll succeed.
---
sheba
are mcsa 2012 exams tough?
---
marry
United States
Jun 12, 2018
after clearing 70-410 exam successfully, i am now mcsa server 2012 certified. the questions and answers provided in the premium file were beneficial.
---
ryann
i have used mcsa windows server 2012 tests to prepare for 70-410 cert exam. the tests actually impacted greatly towards my excellence in the exam.


MCSA: Windows Server 2012 Certification Facts
Overview
Among MCSA certifications offered by Microsoft, a certification in Windows Server 2012 is considered to be one of the most popular. All those candidates who are interested in becoming MCSA: Windows Server 2012 certified one has to take 3 certification exams (70-410, 70-411, 70-412). The test candidates' knowledge and skills in computer networking, systems administration, Microsoft Technology, installation and configuration of Windows Server 2012, administering advanced Windows server 2012, IT infrastructure, deploying IR services and many other IT related stuff. Once the candidates gain this certification, they become eligible to opt for Microsoft Certified Solutions Expert (MCSE).

Who can opt for MCSA: Windows Server 2012 certification exams?
Anyone who wants to get a validation that he or she has working experience in Windows Server 2012 may choose this MCSA certification. The candidate can be a Network Specialist, Systems Administrator or IT professional having knowledge in configuring basic Microsoft services, remote server management, virtual machine storage, file sharing, installing core TCP services, Hyper-V, Windows Server 2012 administration techniques, Active directory, organizing the Windows-based network.

What is MCSA: Windows Server 2012 certification exam Pattern?
Being the Microsoft's Cloud vision core, Windows Server 2012 R2 is one of the most popular servers by Microsoft that integrates international scale cloud infrastructure into any IT enterprise. MCSA certification for Windows Server 2012 consists of three exams - 70-410, 70-411, and 70-412. The prerequisite for all these three exams is that the candidates have a fundamental knowledge of networking. In order to become certified, the candidates need to pass all the three exams.

In MCSA:70-410 exam, the candidates need to prepare for the installation and configuration of the Windows Server 2012, while in 70-411, and 70-412, the candidates need to have clarity in administering Windows 2012 and configuring advanced Windows 2012 services, respectively. MCSA 70-410 exam mostly has 50 Multiple Choice Questions (MCQs) and two survey questions. The candidates need to score at least 700 on a scale of 1000 in order to pass the exam. The duration of the exam is of 2 hours and 30 minutes.

Why Choose MCSA: Windows Server 2012 Certification?
MCSA: Windows Server 2012 is an entry-level certification and if anyone wants to do expert-level certification MCSE, then it is a must to pass MCSA: Windows Server 2012 certification exams. This reason makes MCSA an important certification for any IT professional. Furthermore, this is a globally recognized certification, which means that the candidate will be able to seek a job anywhere in the world. In addition, Windows Server 2012 Certification also enhances the resume of the candidates and boosts their career.

How to Open VCE Files
Use VCE Exam Simulator to open VCE files.