Test Prep TCLEOSE Tests
Exam: Texas Commission on Law Enforcement Officers Standards and Education
Free TCLEOSE Exam Questions in VCE Format

File
Votes
Size
Last comment
2
247.36 KB

Comments
* The most recent comments are on top.
* Please post your comments about TCLEOSE Test Prep Exam. Don't share your email address asking for Test Prep TCLEOSE dumps or TCLEOSE pdf files.


TCLEOSE - Texas Commission on Law Enforcement Officers Standards and Education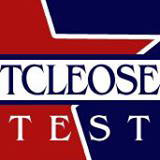 TCLEOSE stands for Texas Commission on Law Enforcement Officers Standards and Education. This is a series of professional exams and certifications developed by TCOLE (The Texas Commission on Law Enforcement) which serves as the regulatory agency for all peace officers in Texas, which includes sheriffs, constables, police officers, marshals, troopers, rangers, and game warden, as well as county jailers and public security officers.
Therefore, if you want to work in law enforcement or related fields in the State of Texas, you are likely to need the TCLEOSE credential.
TCLEOSE certification exams are required for a wide variety of law enforcement jobs, including peace officers, jailers, communicators, officers, investigators etc. These certifications validate the candidates' knowledge of basic subjects, such as English, Math, Law, Human Rights etc, as well as some professional knowledge these jobs require. TCLEOSE certification exams may differ significantly depending on the job role and the skill set it requires. Passing the TCLEOSE exams with a high score opens the doors to a successful career in law enforcement in Texas.

How to Open VCE Files
Use VCE Exam Simulator to open VCE files.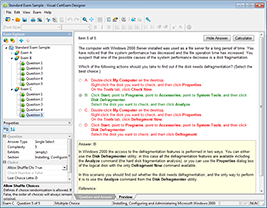 TCLEOSE Training Products
TCLEOSE Premium File
800 Questions & Answers

Instant Download

$69.99