Pass Your PTCE Test Easy!
Get 100% Real Exam Questions, Accurate & Verified Answers By IT Experts
Fast Updates & Instant Download!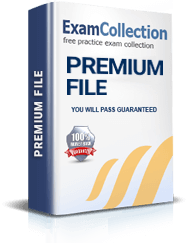 Test Prep PTCE Premium File
416 Questions & Answers
Last Update: Mar 15, 2020
$39.99
PTCE Bundle gives you unlimited access to "PTCE" files. However, this does not replace the need for a .vce exam simulator. To download your .vce exam simulator
click here
Free PTCE Exam Questions in VCE Format
PTCE Exam Facts
PTCB Pharmacy Technician Certification Board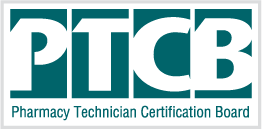 A PTCB Certification board exam is the professional exam validating the skills and knowledge candidates need to work as pharmacy technicians. It tests their knowledge in English, Math, Science (Chemistry) and professional aspects of their job.
Who is a pharmacy technician? Sometimes known as a pharmaceutical technician, pharmacy technician is a health care provider who performs pharmacy-related functions, generally working under the direct supervision of a licensed pharmacist. Job duties include dispensing prescription drugs and other medical devices to patients and instructing on their use. They may also perform administrative duties in pharmaceutical practice, such as reviewing prescription requests with doctor's offices and insurance companies to ensure correct medications are provided and payment is received.
Although this may not sound like the hardest job in the world, being a pharmacy technician isn't easy, as the work these people do directly affects the health of others. Therefore, it is vitally important that people hired as pharmacy technicians are qualified for this job. This is why more and more pharmacies and pharmacy chains expect their employees to have a valid PTCB credential.