Pass Your MAT Test Easy!
Get 100% Real Exam Questions, Accurate & Verified Answers By IT Experts
Fast Updates & Instant Download!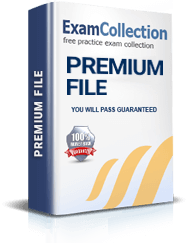 Test Prep MAT Premium File
150 Questions & Answers
Last Update: Jul 11, 2020
$39.99
MAT Bundle gives you unlimited access to "MAT" files. However, this does not replace the need for a .vce exam simulator. To download your .vce exam simulator
click here
Free MAT Exam Questions in VCE Format
MAT Exam Facts
MAT Miller Analogies Test

Have you heard of the MAT test? It stands for Miller Analogies Test, and it's rather different from most other standardized exams. The MAT targets candidates applying to any of the hundreds of graduate programs that accept MAT scores for admission.
The MAT is a high-level mental ability test that requires candidates to find the solution of problems stated as analogies. The test primarily analyzes candidates' analytical thinking, which is critical for success in both graduate school and professional life.
Solving problems presented as analogies sounds frustrating and often throws candidates off-balance. In fact, the key to acing the MAT is practicing. Start with study guides and every online practice test you can find to explore as many MAT and MAT-style questions as possible, and soon you will hack the MAT way of thinking, so the exam won't seem as hard anymore. This page with VCE files is a great place to start!