Pass Your GRE Section 1: Verbal Test Easy!
Get 100% Real Exam Questions, Accurate & Verified Answers By IT Experts
Fast Updates & Instant Download!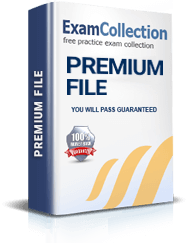 Test Prep GRE Section 1: Verbal Premium File
365 Questions & Answers
Last Update: May 30, 2020
$39.99
GRE Section 1: Verbal Bundle gives you unlimited access to "GRE Section 1: Verbal" files. However, this does not replace the need for a .vce exam simulator. To download your .vce exam simulator
click here
Free GRE Section 1: Verbal Exam Questions in VCE Format
GRE Section 1: Verbal Exam Facts
GRE Graduate Record Examination

GRE (Graduate Record Test) is a standardized test, a requirement for most graduate school applicants in the United States. This computer-based exam lasts for about 3 hours 45 minutes and consists of 6 sections: analytical writing, two verbal reasoning sections, two quantitative reasoning sections, and an experimental or research section.
GRE Verbal Test features various question types including sentence completion, reading comprehension, grad school level vocabulary knowledge and more.GRE Quantitative test is mostly based on quantitative comparisons, problem solving items, data interpretation questions, numeric entry items and some multiple choice questions.
GRE Analytical Writing is often claimed to be the trickiest part of the GRE exam as it requires candidates to write 2 essays. These essays need to meet the criterion on reasoning, structural and linguistic features. As many candidates find the GRE to be a challenging exam and even prefer the GMAT over it, GRE opens the doors to a variety of graduate level education options, hence it is a great and extremely smart step to take this exam.