Test Prep FORKLIFT Tests
Exam: Forklift Theory
Free FORKLIFT Exam Questions in VCE Format

File
Votes
Size
Last comment

Comments
* The most recent comments are on top.
* Please post your comments about FORKLIFT Test Prep Exam. Don't share your email address asking for Test Prep FORKLIFT dumps or FORKLIFT pdf files.


FORKLIFT Forklift Theory Exam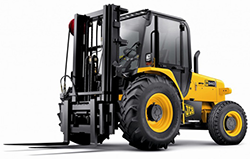 Forklift Theory Exam is required to be passed by everyone who needs to operate a forklift at the workplace. FORKLIFT test preparation teaches candidates about the safe use of a forklift, avoiding incidents and injury on the job. FORKLIFT certification is based on a written test and a practical driving/ forklift operation test taken with an instructor.
FORKLIFT exam is harder than it may seem. Featuring multiple-choice questions, it tests candidates' knowledge on a variety of aspects of forklift operation, including movement of the forklift itself, parking, tilting, loading the materials, pedestrian safety, workspace safety and more. As using the forklift professionally and safely is an ultimate requirement for safety of a driver and those around, employers take the FORKLIFT exam seriously and require their employees and candidates pass it to be eligible for this type of jobs.

How to Open VCE Files
Use VCE Exam Simulator to open VCE files.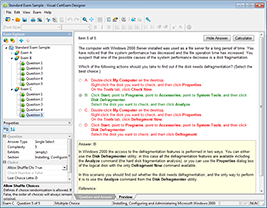 FORKLIFT Training Products
FORKLIFT Premium File
125 Questions & Answers

Instant Download

$69.99