Pass Your CUNY Test Easy!
Get 100% Real Test Questions, Accurate & Verified Answers By IT Experts
Fast Updates & Instant Download!
CUNY Exam Facts
CUNY City University of New York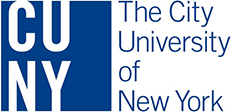 While SATs and ACTs are the most popular standardized tests to get into American colleges, City University of New York (CUNY) has developed its own test. CUNY test, or CAT (CUNY Assessment Tests) is a alternative way to get into CUNY, and your CAT results may also be accepted by some other schools.
CUNY Assessment test consists of 3 sections: Reading, Writing and Math. Let's take a closer look at each section.
The CUNY Assessment Test in Writing (CATW) is a standardized writing test that measures your ability to do college-level writing in English. This CUNY test aims is to assess your reading, thinking, and writing skills to determine if they are consistent with the instructional goals of college-level writing courses, and to assess your readiness for introductory college courses.
CUNY Reading test is 90 minute long. It consists of reading passages and multiple-choice questions about them, and is fully computer-based. Its main goal is to access candidates' reading comprehension skills.
The CUNY Math test is un-timed computer-based multiple choice exam. It consists of four sections to test candidates' college level mathematics skills: numerical skills/pre-algebra, algebra, college algebra and trigonometry.