Pass Your ACT Section 1: English Test Easy!
Get 100% Real Exam Questions, Accurate & Verified Answers By IT Experts
Fast Updates & Instant Download!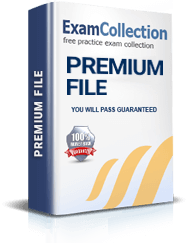 Test Prep ACT Section 1: English Premium File
317 Questions & Answers
Last Update: Aug 03, 2020
$39.99
ACT Section 1: English Bundle gives you unlimited access to "ACT Section 1: English" files. However, this does not replace the need for a .vce exam simulator. To download your .vce exam simulator
click here
Free ACT Section 1: English Exam Questions in VCE Format
ACT Section 1: English Exam Facts
ACT American College Testing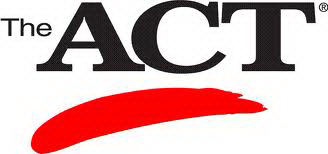 ACT, which stands for American College Testing, is a series of standardized undergraduate program admission exams. ACTs are used widely across the United States to evaluate the applicant's proficiency in basic academic subjects and overall readiness for college level academic education.
ACT is recognized across Canada and the United States, although in some states the SAT is more common. However, most colleges will accept either of the two test scores. And if you take the ACT, you don't need to go for the SATs. Outside the North America, ACT is also accepted by some colleges in the United Kingdom and Australia.
ACT consists of 4 sections: English, Math, Reading, and Science Reasoning. There is also an optional Writing section that evaluates the applicant's writing skills and whether or not they match the university level. The Reading section measures the comprehending ability and the Science section evaluates the analytical, reasoning and problem-solving skills in the field of natural sciences. English, Math, Reading, and Science Reasoning sections consist of multiple-choice questions. As for the Writing section, it is only required by some colleges, so whether or not you need it, will depend on your college application plans.
ACT is popular with international students who would like to apply to American or Canadian colleges. The test can be taken in over 400 testing centers across the world. As applicants register for the test, they can indicate the colleges they're willing to apply to, and their scores will be sent to these colleges directly (if the applicant is happy with the score). Most colleges prefer to receive test scores directly from ACT testing centers to avoid any potential manipulation with the results.
Overall, ACT is a popular and objective system of standardized college level testing, a popular option for college admissions. They are a popular option for college applicants, and many find ACT easier than SAT (which significantly contributes to the popularity of the ACT).