Pass Your SSAT - Mathematics Test Easy!
Get 100% Real Exam Questions, Accurate & Verified Answers By IT Experts
Fast Updates & Instant Download!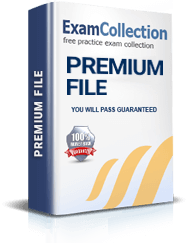 Test Prep SSAT - Mathematics Premium File
60 Questions & Answers
Last Update: Jul 18, 2020
$39.99
SSAT - Mathematics Bundle gives you unlimited access to "SSAT - Mathematics" files. However, this does not replace the need for a .vce exam simulator. To download your .vce exam simulator
click here
Free SSAT - Mathematics Exam Questions in VCE Format
SSAT - Mathematics Exam Facts
SSAT - Secondary School Admission Test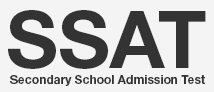 The Secondary School Admission Test, or SSAT, is an admission test taken by students in grades 3-11 to evaluate their knowledge and skills, when they need to be transferred to a new school, be accepted in a private school, or have other reasons to have their knowledge tested.
The SSAT test comes in 3 levels depending on the students' age and grade. The Elementary Level targets for students in grades 3 and 4 who are applying to grades 4 and 5, the Middle Level for students in grades 5-7 applying for grades 6-8, and the Upper Level, designed for students in grades 8-11 who are applying for grades 9-12.
The SSAT may differ from state to state, but overall the test consists of a brief unscored writing sample and multiple choice sections that include Mathematics, Reading Comprehension, and Verbal/Vocabulary questions. The SSAT was designed to measure students' verbal skills, as well as reading and quantitative skills, which they develop inside and outside the classroom. SSAT puts special emphasis on analytical thinking and problem solving skills, which students will need to succeed in high school and in their further education. Therefore, not only does the SSAT help students achieve placement in schools of their choice, but also prepare for demanding yet successful future.