Test Prep CSCS Tests
Exam: Certified Strength and Conditioning Specialist
Free CSCS Exam Questions in VCE Format

File
Votes
Size
Last comment
2
31.45 KB
2
63.83 KB
2
73.76 KB
4
73.57 KB
Apr 21, 2016
2
86.98 KB

Comments
* The most recent comments are on top.
* Please post your comments about CSCS Test Prep Exam. Don't share your email address asking for Test Prep CSCS dumps or CSCS pdf files.


CSCS Certified Strength and Conditioning Specialist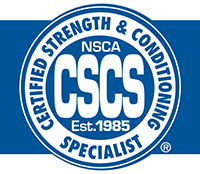 CSCS, or Certified Strength and Conditioning Specialist Test, is a challenging certification and a standardized test for aspiring fitness professionals who strive to become certified fitness trainers, or strength and conditioning specialists.
Since the holders of this certification will be responsible for their clients' physical wellbeing and even life, the exam associated with this credential is rather challenging. CSCS certification exam consists of two sections: Scientific Foundation Section and Applied Section.
Scientific Foundation Section of the CSCS certification exam includes 80 scored multiple-choice and 10 non-scored multiple-choice questions covering various aspects of exercise sciences, anatomy, exercise physiology, biomechanics, and nutrition. These are all the topics candidates need to know to ensure they are capable of developing fitness routines and recommendations that are safe and beneficial to their clients.
Furthermore, the Practical/Applied Section consists of 110 scored multiple-choice questions and 10 non-scored multiple-choice questions that cover exercise program design, exercise techniques, testing and evaluation, as well as exercise program administration.
If you want to become a proficient and reputable personal fitness trainer, achieving the CSCS certification should be your top priority.

How to Open VCE Files
Use VCE Exam Simulator to open VCE files.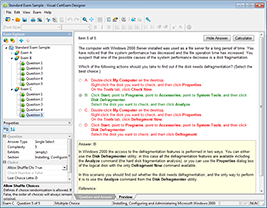 CSCS Training Products
CSCS Premium File
82 Questions & Answers

Instant Download

$69.99