Pass Your CSCS Test Easy!
Get 100% Real Exam Questions, Accurate & Verified Answers By IT Experts
Fast Updates & Instant Download!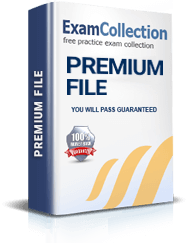 Test Prep CSCS Premium File
82 Questions & Answers
Last Update: Jul 06, 2020
$39.99
CSCS Bundle gives you unlimited access to "CSCS" files. However, this does not replace the need for a .vce exam simulator. To download your .vce exam simulator
click here
Free CSCS Exam Questions in VCE Format
CSCS Exam Facts
CSCS Certified Strength and Conditioning Specialist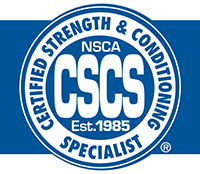 CSCS, or Certified Strength and Conditioning Specialist Test, is a challenging certification and a standardized test for aspiring fitness professionals who strive to become certified fitness trainers, or strength and conditioning specialists.
Since the holders of this certification will be responsible for their clients' physical wellbeing and even life, the exam associated with this credential is rather challenging. CSCS certification exam consists of two sections: Scientific Foundation Section and Applied Section.
Scientific Foundation Section of the CSCS certification exam includes 80 scored multiple-choice and 10 non-scored multiple-choice questions covering various aspects of exercise sciences, anatomy, exercise physiology, biomechanics, and nutrition. These are all the topics candidates need to know to ensure they are capable of developing fitness routines and recommendations that are safe and beneficial to their clients.
Furthermore, the Practical/Applied Section consists of 110 scored multiple-choice questions and 10 non-scored multiple-choice questions that cover exercise program design, exercise techniques, testing and evaluation, as well as exercise program administration.
If you want to become a proficient and reputable personal fitness trainer, achieving the CSCS certification should be your top priority.