Test Prep COMPASS-English Tests
Exam: Computer-adaptive Placement, Assessment, and Support System - English
Free COMPASS-English Exam Questions in VCE Format

File
Votes
Size
Last comment

Comments
* The most recent comments are on top.
* Please post your comments about COMPASS-English Test Prep Exam. Don't share your email address asking for Test Prep COMPASS-English dumps or COMPASS-English pdf files.


COMPASS Computer-Adaptive Placement Assessment and Support System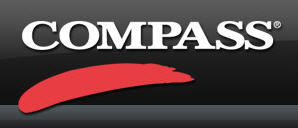 COMPASS stands for Computer-Adaptive Placement Assessment and Support System. This is a standardized computer-based test developed and managed by ACT (American College Testing). COMPASS targets new college students who need to be placed into classed which are the best match for their academic knowledge.
Colleges usually carry out COMPASS tests as part of their orientation program after the admission. Based on the COMPASS results, new students are enrolled into classes that are the best match for their academic skills. While students benefit from the COMPASS test by being able to find classes that'll be most beneficial for them, colleges find the COMPASS test just as valuable. COMPASS helps colleges boost their retention rate, since students are less likely to drop out when placed into right classes.
Furthermore, passing a COMPASS test with a better score means that you'll be placed in better classes, and this may result in a more impressive transcript, CV and career prospects. To achieve better COMPASS results, candidates should keep in mind that COMPASS is an adaptive test. It's one of those weird exams that do not have a set time limit. During your COMPASS test, the number of questions and their level of difficulty depend on your answers. For example, if you've just given a right answer, the next question will be more difficult. If your answer to that question has been wrong, the difficulty will decrease. This is a great way to objectively evaluate candidates' level of academic knowledge.
The COMPASS program covers five areas: Reading, Writing Skills, Writing Essay, Mathematics and English as a Second Language (ESL). COMPASS knowledge sections usually consist of multiple-choice questions. Now only is the structure of the COMPASS test great for evaluating the student's level of knowledge, but it's also beneficial for identifying the topics and areas at which the student needs to improve.

How to Open VCE Files
Use VCE Exam Simulator to open VCE files.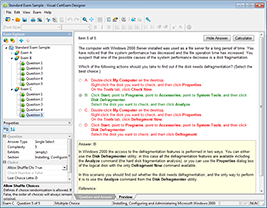 COMPASS-English Training Products
COMPASS-English Premium File
388 Questions & Answers

Instant Download

$69.99