Test Prep TEAS Section 1: Reading Comprehension Tests
Exam: Test of Essential Academic Skills - Reading Comprehension
Free TEAS Section 1: Reading Comprehension Exam Questions in VCE Format

File
Votes
Size
Last comment
3
325.76 KB

Comments
* The most recent comments are on top.
* Please post your comments about TEAS Section 1: Reading Comprehension Test Prep Exam. Don't share your email address asking for Test Prep TEAS Section 1: Reading Comprehension dumps or TEAS Section 1: Reading Comprehension pdf files.


TEAS Test of Essential Academic Skills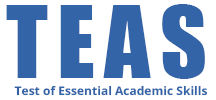 TEAS stands of Test of Essential Academic Skills. This is yet another standardized, multiple choice exam for students applying for nursing school in the USA. Depending on the nursing school of your choice, it may either accept the HESI or TEAS test results. Just like the HESI, the TEAS scores are often used to determine the ability of potential students to adjust to a nursing program. The test is created and administered by Assessment Technologies Institute.
TEAS is a pretty straightforward exam. There is a so-called TEAS Test Bank that contains thousands of exam questions. This is basically a question tool. Then, 170 questions are picked into each version of the TEAS exam. The topics covered are reading, mathematics, English, science, and language usage.
Therefore, increasing your odds of passing the TEAS is easy and falls into two approaches - both of which are worth pursuing. First of all, follow the study guide and ensure you know the material covered in the TEAS exam. Secondly, by using as many practice tests and possible, you increase your chances of running into questions you know during your TEAS exam. Good luck!

How to Open VCE Files
Use VCE Exam Simulator to open VCE files.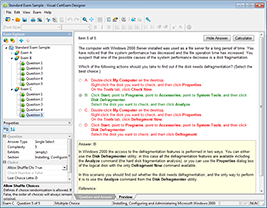 TEAS Section 1: Reading Comprehension Training Products
TEAS Section 1: Reading Comprehension Premium File
100 Questions & Answers

Instant Download

$69.99