Pass Your SAT Section 1: Critical Reading Test Easy!
Get 100% Real Exam Questions, Accurate & Verified Answers By IT Experts
Fast Updates & Instant Download!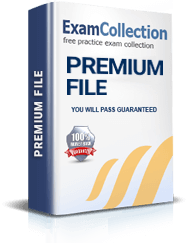 Test Prep SAT Section 1: Critical Reading Premium File
271 Questions & Answers
Last Update: Jul 08, 2020
$39.99
SAT Section 1: Critical Reading Bundle gives you unlimited access to "SAT Section 1: Critical Reading" files. However, this does not replace the need for a .vce exam simulator. To download your .vce exam simulator
click here
Free SAT Section 1: Critical Reading Exam Questions in VCE Format
SAT Section 1: Critical Reading Exam Facts
SAT - Scholastic Aptitude Test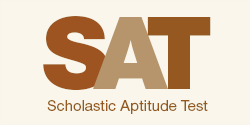 SAT, which stands for Scholastic Aptitude Test, is a standardized test taken by high school seniors in the United States to determine their readiness for colleges. College applicants have to include their SAT scores in their college application. The test measures literacy and writing skills that are needed for academic success in college. The SAT is often criticized for being too challenging and covering areas outside of regular high school curriculum; however, this is the reason colleges love this test so much. SAT helps talented students stand out from the crows and get noticed by colleges.
The SAT exam consists of 3 sections: Mathematics, Writing and Critical Reading. Every section has maximum 800 points, thus you can score a maximum of 2400 on your SAT. Curiously enough, out of 1.6 million students who take SAT every year, only around 300 people get the perfect score. As hard as it is, doing great on the SAT is realistic, and this achievement catapults you into the spotlight of the best colleges in the US.
So what does the SAT look like? This is predominantly multiple-choice test with 3 sections. The Critical Reading section consists of two 25-minute sections and one 20-minute section containing different type of questions, including sentence completions and questions about short and long reading passages. Similarly, the Math section consists of two 25-minute and one 20-minute section of which one 25- minute section is entirely multiple choice , with 20 questions. The other 25-minute section consists of 8 multiple choice and 10 grid-in questions. The grid-in questions need to be answered inside a grid on the answer sheet. Curiously enough, is no penalty for wrong answers of grid-in questions but there is negative marking for wrong answer of multiple choice questions. Therefore, students should avoid guessing their multiple-choice questions.
Many SAT experts agree that SAT exam is generous when it comes to time, so you should have enough time to go back to questions you couldn't answer and try to visualize them to figure out the answer. The best way to prepare for the SAT is to take as many practice tests as possible, and strive to complete each section with zero mistakes. Although SAT tests have a huge pool of questions, it truly helps to rely on braindumps and real SAT questions, even those coming from previous years.