Test Prep PSAT Math Tests
Exam: Preliminary Scholastic Aptitude Test - Math

Free PSAT Math Exam Questions in VCE Format

File
Votes
Size
Last comment
2
1.98 MB
2
1.94 MB
2
1.88 MB
2
2.03 MB
2
1.91 MB

Comments
* The most recent comments are on top.
* Please post your comments about PSAT Math Test Prep Exam. Don't share your email address asking for Test Prep PSAT Math dumps or PSAT Math pdf files.


PSAT Preliminary Scholastic Aptitude Test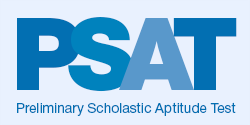 PSAT/NMSQT (Preliminary SAT/National Merit Scholarship Qualifying Test) is a standardized test taken by high school sophomores and juniors in the United States. Besides giving students a clear understanding of their education level before taking the SATs, the scores from the PSAT/NMSQT are used to determine their qualification for the National Merit Scholarship Program.
PSAT Math Test covers a variety of math subjects, where students have to demonstrate the best of their math knowledge and skills on the level of entry college level courses. This includes pre-algebra, algebra, geometry, and trigonometry. It is highly unlikely that you'll get some more serious topics, probability and statistics, and some calculus. Yet, it never hurts to be prepared for these, too.
PSAT Critical Reading Test checks students' reading comprehension and critical thinking skills as they are given passages of text with questions they have to answer. The passages can come from different sources, sometimes with rather complicated and unusual vocabulary, from fiction to legal or scientific reading, followed by critical thinking and reasoning questions.

How to Open VCE Files
Use VCE Exam Simulator to open VCE files.