IBM
The files are group by the exam number. You can also see the full list of files.


| Exam | Title | Files |
| --- | --- | --- |
| 000-001 | Fundamentals of Applying Maximo Enterprise Asset Management Solutions V2 | 1 |
| 000-002 | IBM Tivoli Storage Productivity Center V4.1 Implementation | |
| 000-003 | Fund of Applying Tivoli Security & Compliance Mgmt Sol V2 | |
| 000-004 | IBM Tivoli Storage Manager V6.1 Administration Exam | 3 |
| 000-005 | IBM Maximo Asset Management V7.1 Solution Design | |
| 000-006 | IBM Tivoli Identity Manager V5.1 Implementation | |
| 000-007 | IBM Tivoli Netcool/OMNIbus V7.3 Implementation | 2 |
| 000-008 | IBM Tivoli Business Service Manager V4.2.1 Implementation | |
| 000-009 | IBM Tivoli Provisioning Manager V7.1.1 Implementation | |
| 000-010 | Fundamentals of Applying Tivoli Service Management Solutions 2008 | |
| 000-011 | IBM Tivoli Application Dependency and Discovery Manager V7.1 Implementation | |
| 000-012 | IBM Tivoli Usage and Accounting Manager V7.1 Implementation | |
| 000-013 | Applying Fundamentals of Enterprise Solutions Using IBM Tivoli Security 2008 | |
| 000-014 | IBM Tivoli Storage Manager FastBack V5.5 Specialist | |
| 000-015 | IBM Maximo Asset Management V7.1 Implementation | |
| 000-016 | IBM Tivoli Asset Management for IT V7.1 Implementation | |
| 000-017 | Foundations of Tivoli Process Automation Engine | 2 |
| 000-018 | IBM Tivoli Service Request Manager V7.1 Implementation | 2 |
| 000-019 | IBM Tivoli Network Manager IP Edition V3.8 Implementation | |
| 000-020 | IBM Tivoli Access Manager for Enterprise Single Sign-On V8.0.1 Implementation | 4 |
| 000-021 | IBM Tivoli Workload Scheduler V8.5 Implementation | |
| 000-022 | Tivoli Composite Application Mgr for Transactions V7.1 Imple | |
| 000-023 | IBM Tivoli Support Provider Tools and Processes | |
| 000-025 | IBM Tivoli Storage Manager V6.1 Implementation | 4 |
| 000-026 | Fundamentals of Applying Tivoli Storage Solutions V2 | |
| 000-027 | IBM Maximo Asset Management V6.2 Implementation | |
| 000-028 | Fundamentals of Applying Tivoli Service Availability and Performance Manag | |
| 000-029 | Fundamentals of Applying Tivoli Service Delivery and Process Automation Solutions V2 | |
| 000-030 | IBM Tivoli Service Request Manager V7.2 Implementation | |
| 000-031 | IBM Tivoli Service Automation Manager V7.2.1 Implementation | 3 |
| 000-032 | Foundations of IBM Cloud Computing Architecture V1 | 2 |
| 000-033 | IBM Tivoli Application Dependency Discovery Manager V7.2 Implementation | |
| 000-034 | IBM Tivoli Monitoring V6.2.2 Fundamentals | 3 |
| 000-035 | IBM Tivoli Asset Management for IT V7.2.1 Implementation | |
| 000-036 | IBM Maximo Asset Management V7.1 Fundamentals | |
| 000-037 | IBM Tivoli Storage Manager V6.2 Implementation | 5 |
| 000-038 | IBM Tivoli Identity Manager V5.1 Fundamental | 2 |
| 000-039 | IBM Tivoli Access Manager for e-business V6.1.1 Implementation | |
| 000-041 | Programming with IBM Enterprise PL/I | 5 |
| 000-042 | Developing with IBM Enterprise PL/I | 5 |
| 000-046 | DOORS v9 | |
| 000-047 | Rational System Architect: BPMN Emphasis | |
| 000-048 | Rhapsody in C++ | |
| 000-050 | Rational Quality Manager v2.0 | |
| 000-051 | Rational Developer for System z v7.6 | |
| 000-053 | Rational Team Concert V3 | |
| 000-055 | Rational Automation Framework for WebSphere | |
| 000-056 | Rational BuildForge v7.1 | |
| 000-057 | AppScan Source Edition | |
| 000-058 | Rational Performance Tester V8 | |
| 000-060 | IBM Dynamic Infrastructure Sales Leader | |
| 000-061 | IBM DI Technical Leader | |
| 000-062 | IBM System p5 Virtualization Technical Support AIX 5L V5.3 | 2 |
| 000-068 | Virtualization and Business Resilience Technical Design V1 | |
| 000-070 | xSeries Sales v3 | |
| 000-071 | IBM xSeries Technical Principles V8 | 6 |
| 000-074 | xSeries - Windows 2000/2003 Install+Performance Optimization | 2 |
| 000-076 | System x Sales V5 | 3 |
| 000-077 | xSeries Technical High Performance Servers V2 | 3 |
| 000-078 | xSeries Technical BladeCenter | 6 |
| 000-079 | System x IBM Director v5.2 | 7 |
| 000-080 | System x Sales Fundamentals V7 | 2 |
| 000-081 | System x Technical Principles V9 | 5 |
| 000-082 | System x Sales Expert V4 | 1 |
| 000-083 | System x and BladeCenter Sales Expert V2 | |
| 000-084 | Modular Systems High Performance Servers | 1 |
| 000-085 | System x BladeCenter Technical Support V5 | 7 |
| 000-086 | System x High Performance Servers Technical Support V4 | 4 |
| 000-087 | IBM System x Technical Expert V6 | 9 |
| 000-089 | System x Technical Fundamentals V11 | 1 |
| 000-093 | IBM WebSphere Process Server V6.0, System Administration | 3 |
| 000-094 | Application Development with IBM WebSphere Integration Developer V6.0.1 | 3 |
| 000-100 | Enterprise Technical Support for AIX and Linux | 8 |
| 000-101 | Virtualization Technical Support for AIX and Linux | 5 |
| 000-102 | High Availability for AIX - Technical Support and Administration | 2 |
| 000-103 | AIX 6.1 Basic Operations | 4 |
| 000-104 | AIX 6.1 Administration | 9 |
| 000-105 | Power Systems with POWER7 and AIX Sales - v1 | 7 |
| 000-106 | Power Systems with POWER7 Common Technical Sales Skills - v1 | 7 |
| 000-107 | Power Systems with POWER7 and AIX Technical Sales Skills - v1 | 8 |
| 000-108 | Enterprise Technical Support for AIX and Linux -v2 | 9 |
| 000-109 | Virtualization Technical Support for AIX and Linux - v2 | 7 |
| 000-111 | IBM Systems Storage Distributed Systems v7 | |
| 000-112 | IBM Systems Storage Sales for DS5000 v1 | |
| 000-113 | IBM Systems Storage Solution Design Entry/Midrange for DS series v1 | |
| 000-114 | Storage Implementation Entry/Mid Range DS Series v1 | |
| 000-115 | Storage Sales V2 | 2 |
| 000-117 | Distributed Systems High Volume Sales v1 | |
| 000-118 | Midrange Storage Technical Support V2 | 7 |
| 000-119 | Enterprise Storage Technical Support V2 | 1 |
| 000-120 | Academic Associate: IBM i 7 Administration | 1 |
| 000-121 | Virtualization Technical Support for IBM i -v1 | |
| 000-122 | Power Systems with POWER7 Common Sales Skills -v2 | 9 |
| 000-123 | Power Systems with POWER7 and AIX & Linux Sales Skills -v2 | 2 |
| 000-124 | Power Systems with POWER7 and IBM i Sales Skills -v2 | 4 |
| 000-129 | IBM i 7.1 Administration | |
| 000-130 | IBM Rational ClearCase v7.1 | |
| 000-132 | IBM Rational ClearQuest v7.1 | |
| 000-134 | Rational Business Developer v7.1 | |
| 000-135 | Rational Host Access Transformation Services (HATS) v7.1 | |
| 000-136 | Rational Application Developer v7 | |
| 000-137 | Advanced Rational Application Developer v7 | |
| 000-138 | Rational RequisitePro | |
| 000-139 | AppScan Standard Edition | |
| 000-141 | XML and related technologies | 2 |
| 000-142 | XML 1.1 and Related Technologies | 6 |
| 000-150 | J2EE v1.4 Web Developer | 5 |
| 000-151 | IBM System x Sales Expert V3 | 2 |
| 000-152 | System x Technical Principles V10 | 3 |
| 000-153 | System x Sales Specialist V6 | 2 |
| 000-154 | Web Developer | 2 |
| 000-155 | System x Server Family Sales V1 | 8 |
| 000-156 | System x Server Family Technical Support V1 | 3 |
| 000-163 | Infrastructure Sales Leader V1 | |
| 000-164 | Infrastructure Technical Designer V1 | |
| 000-169 | IBM BPM Blueprint: IBM WebSphere Lombardi Edition V7.1, Administration | |
| 000-170 | IBM BPM Blueprint: IBM WebSphere Lombardi Edition V7.1, Analysis | |
| 000-171 | IBM BPM Blueprint: IBM WebSphere Lombardi Edition V7.1, Development | |
| 000-172 | IBM BPM Blueprint: IBM WebSphere Lombardi Edition V7.1, Program Management | |
| 000-173 | IBM BPM Blueprint; IBM WebSphere Lombardi Edition V7.1, Application Development | |
| 000-175 | IBM WebSphere Lombardi Edition V7.2, Development (Entry) | |
| 000-176 | IBM Worklight V5.0.0.3 Mobile Application Development | 1 |
| 000-178 | IBM WebSphere Lombardi Edition V7.2, BPM Development | |
| 000-181 | IBM WebSphere ILOG JRules BRMS V7.1, Application Development | |
| 000-183 | IBM WebSphere Message Broker V7.0, Solution Development | 1 |
| 000-184 | IBM WebSphere Message Broker V7.0, System Administration | 4 |
| 000-186 | IBM Business Process Manager Express or Standard Edition V7.5.1 BPM Application Development | |
| 000-188 | IBM WebSphere Lombardi Edition V7.2, BPM Program Management | |
| 000-189 | System x Technical Fundamentals V11 Exam | |
| 000-190 | AIX Basic Operations V5 | 7 |
| 000-191 | pSeries AIX System Administration | 1 |
| 000-195 | IBM Security QRadar V7.0 MR4 | 5 |
| 000-196 | IBM Security QRadar SIEM V7.1 Implementation | |
| 000-197 | pSeries Enterprise Technical Support | |
| 000-198 | IBM Security Access Manager V7.0 Implementation | |
| 000-200 | IBM Storage Sales Combined V1 | 1 |
| 000-201 | IBM Midrange Storage Technical Specialist | 2 |
| 000-202 | Storage Enterprise Technical Support | |
| 000-203 | High Volume Storage Fundamentals | 3 |
| 000-204 | Storage Networking Solutions Version 3 | 1 |
| 000-205 | High-End Disk for Mainframe Version 6 | 4 |
| 000-206 | High-End Disk for Open Systems Version 1 | 3 |
| 000-207 | High End Tape Solutions Version 5 | 4 |
| 000-208 | Open Systems Storage Solutions Version 6 | 1 |
| 000-209 | SVC/Virtualization V.1 | |
| 000-210 | Storage Networking Solutions Version 4 | 3 |
| 000-215 | IBM WebSphere Commerce V5.6, Implementation | 2 |
| 000-216 | IBM WebSphere Commerce V6.0 Administration | 5 |
| 000-217 | IBM WebSphere Commerce V6.0 Application Development | 5 |
| 000-218 | IBM Sterling B2B Integrator V5.2, Solution Implementation | 2 |
| 000-219 | IBM Sterling Order Management V9.1, Deployment | |
| 000-220 | IBM Sterling Connect:Direct, Administration | |
| 000-221 | AIX 7 Administration | 18 |
| 000-222 | P5 and pSeries Administration and Support for AIX 5L V5.3 | 4 |
| 000-223 | System p Administrator | 6 |
| 000-224 | Power Systems with POWER7 Common Technical Sales Skills -v2 | 5 |
| 000-225 | Power Systems with POWER7 and AIX & Linux Technical Sales Skills - v2 | 4 |
| 000-226 | Power Systems with POWER7 and IBM i Technical Sales Skills -v2 | 2 |
| 000-228 | p5 and pSeries Technical Sales Support | 4 |
| 000-229 | IBM System p Solution Sales V5.3 | 2 |
| 000-232 | IBM Pseries Administration And Support For Aix 5l 5.25 | 2 |
| 000-233 | AIX 5L Installation,Backup and System Recovery | 3 |
| 000-234 | AIX 5L Performance and Systems Tuning | 3 |
| 000-235 | AIX 5L Problem Determination | 3 |
| 000-236 | AIX 5L Communications | 3 |
| 000-237 | pSeries HACMP for AIX 5L | 6 |
| 000-238 | p5 and pSeries Technical Sales Support | 2 |
| 000-239 | p5 Solution Sales | 3 |
| 000-240 | IBM Sterling Configurator V9.1, Deployment | |
| 000-241 | IBM Sterling Order Management V9.2, Solution Design | |
| 000-252 | IBM Certified System Administrator - WebSphere Application Server Network Deployment V6.0 | 6 |
| 000-253 | WebSphere Application Server Network Deployment V6.1, Core Administration | 6 |
| 000-255 | Developing with IBM Rational Application Developer for WebSphere Software V6.0 | 6 |
| 000-256 | Application Development with IBM Rational Application Developer for WebSphere Software | 6 |
| 000-257 | Enterprise Application Development with IBM Rational Application Developer V6.0 | 6 |
| 000-258 | Test 258 Web Svcs Dev Rational App Dev for WS Sftwr V6.0.x | |
| 000-259 | i5 iSeries Solution Sales V5R3 | 1 |
| 000-266 | AS/400 RPG IV Programmer | 2 |
| 000-267 | AS/400 RPG IV Developer | 1 |
| 000-268 | i5 iSeries RPG ILE Programmer | 2 |
| 000-270 | IBM Business Process Manager Advanced V7.5, Integration Development | |
| 000-271 | IBM Business Process Manager Advanced V7.5.1, Deployment | |
| 000-272 | IBM WebSphere Message Broker V8.0 Solution Development | 3 |
| 000-273 | IBM Business Process Manager Advanced V8.0 Integration Development | |
| 000-274 | IBM WebSphere DataPower SOA Appliances Firmware V5.0 Solution Implementation | 2 |
| 000-275 | Blueworks Live IBM Business Process Manager Express or Standard Edition, V8.0 BPM Analysis | |
| 000-276 | IBM Business Process Manager Express or Standard Edition V8.0, BPM Application Development | |
| 000-277 | IBM WebSphere Message Broker V8.0 System Administration | 1 |
| 000-280 | IBM Cloud Computing Infrastructure Architect V1 | 1 |
| 000-281 | Foundations of IBM Cloud Computing Architecture V2 | 1 |
| 000-283 | Foundations of IBM Cloud Computing Architecture V3 | 6 |
| 000-284 | IBM WbS.DataPower SOA Appliances, Firmware V3.6.0 | 2 |
| 000-285 | Developing with IBM WebSphere Studio, V5.0 | 6 |
| 000-286 | Application Development with IBM WebSphere Studio, V5.0 | 1 |
| 000-287 | Enterprise Application Development with IBM WebSphere Studio, V5.0 | 3 |
| 000-288 | Developing Web Services with WebSphere Studio Application Developer V5.1 | 2 |
| 000-289 | IBM WebSphere DataPower SOA Appliances, Firmware V3.6.1 | |
| 000-293 | WebSphere InterChange Server V4 and Toolset Deployment | 2 |
| 000-294 | IBM WebSphere MQ V5.3 System Administration | 2 |
| 000-296 | IBM WebSphere MQ V5.3 Solution Design | 2 |
| 000-297 | WebSphere MQ V5.3 Solution Development | 3 |
| 000-298 | IBM WebSphere Business Integration Message Broker V5 System Administration | 2 |
| 000-299 | WebSphere Business Integration Message Broker V5, Solution Design | 2 |
| 000-301 | System x Sales Expert V1 | |
| 000-302 | DB2 9 Database and Application Fundamentals - Academic Initiative | |
| 000-303 | IBM Certified Solution Developer - IBM InfoSphere DataStage | |
| 000-314 | IBM WebSphere Message Broker V6.1, System Administration | 3 |
| 000-315 | IBM WebSphere Message Broker V6.1, Solution Development | |
| 000-316 | IBM WebSphere Integration Developer V6.1 Application Development | |
| 000-317 | IBM WebSphere Application Server Network Deployment V8.0, Core Administration | |
| 000-318 | IBM WebSphere Application Server Network Deployment V8.5 Core Administration | 1 |
| 000-330 | Power Systems Technical Support for AIX and Linux | 5 |
| 000-331 | Power Systems Sales for AIX and Linux | 6 |
| 000-332 | High Availability for AIX - Technical Support and Administration -v2 | 6 |
| 000-340 | WebSphere Application Server V5.0, Basic Administration | 2 |
| 000-341 | WebSphere Application Server V5.0, Multiplatform Administration | 3 |
| 000-342 | IBM WEBSPHERE APL SVR V4.0.1 FOR Zos & OS/390 IMPLEMENTATION | 1 |
| 000-347 | Websphere Portal V5.0, Deployment And Administration | 2 |
| 000-348 | IBM WebSphere Portal V5, Application Development | 2 |
| 000-349 | IBM WebSphere Transformation Extender V8.2, Application Development | |
| 000-350 | IBM WebSphere Transformation Extender V8.4 Applic Developmen | |
| 000-351 | i5 iSeries Single Systems Administrator V5R3 | 2 |
| 000-356 | iSeries System Command Operations V5R2 | 4 |
| 000-357 | iSeries System Administration V5R3 | 2 |
| 000-365 | i5 iSeries LPAR Technical Solutions V5R3 | 2 |
| 000-370 | IBM Certified Specialist - Software Quality | |
| 000-371 | Web Services Development for IBM WebSphere Application Server V7.0 | |
| 000-372 | IBM WebSphere Business Modeler Advanced V6.2, Business Analysis and Design | |
| 000-373 | IBM WebSphere Business Monitor V6.2, Solution Development | |
| 000-374 | IBM WebSphere MQ V7.0 System Administration | 1 |
| 000-375 | IBM WebSphere Process Server V6.2, System Administration | |
| 000-376 | IBM WebSphere MQ V7.0, Solution Design | |
| 000-377 | IBM WebSphere Application Server Network Deployment V7.0 Core Administration | 5 |
| 000-378 | IBM WebSphere DataPower SOA Appliances, Firmware V3.7.3 | |
| 000-379 | IBM WebSphere Integration Developer V6.2, Solution Development | |
| 000-382 | IBM Open Systems Storage Solutions, Version 2 | 1 |
| 000-386 | High-End Disk Solutions, Version 3 | 1 |
| 000-387 | IBM Open Systems Storage Solutions, Version 3 | 2 |
| 000-388 | Storage Sales, Version 6 | 1 |
| 000-389 | IBM TotalStorage Networking and Virtualization Architecture, Version 2 | 2 |
| 000-397 | IBM WebSphere Portal V5.1, Deployment and Administration | 6 |
| 000-399 | IBM WebSphere Portal V5.1 Application Development | 6 |
| 000-400 | IBM WebSphere Operational Decision Management V8.0 Application Development | |
| 000-415 | IBM WebSphere IIS DataStage Enterprise Edition v7.5 | 7 |
| 000-416 | WebSphere IIS QualityStage v7.5 | 7 |
| 000-417 | IBM Certified Solution Developer - WebSphere Information Analyzer v8.0 | 4 |
| 000-418 | InfoSphere DataStage v8.0 | |
| 000-419 | IBM InfoSphere Quality Stage v8 Examination | |
| 000-420 | IBM InfoSphere MDM Server v9.0 | |
| 000-421 | InfoSphere DataStage v8.5 | 2 |
| 000-422 | InfoSphere QualityStage v8.5 | |
| 000-423 | Information Analyzer v8.5 | |
| 000-424 | IBM zSeries Sales V1 | 2 |
| 000-425 | IBM System z Solution Sales | 6 |
| 000-426 | IBM System z Technical Support | 6 |
| 000-427 | IBM System z Solution Sales V3 | |
| 000-428 | IBM System z Technical Support V3 | |
| 000-430 | IBM Tivoli Netcool Service Quality Manager V4.1.1 Implementation | |
| 000-431 | IBM Tivoli Storage Manager V5.5 Administration | |
| 000-432 | IBM Tivoli Storage Manager V5.5 Operator | |
| 000-433 | IBM Tivoli Storage Manager V5.5 Implementation | 4 |
| 000-434 | IBM Tivoli Netcool Performance Manager for Wireless V9.1.2 Implementation | |
| 000-435 | IBM Tivoli Workload Scheduler V8.4 Implementation | |
| 000-436 | IBM Tivoli Business Service Manager V4.1.1 Implementation | 3 |
| 000-438 | Applying Fundamentals of Tivoli Business Automation Management 2008 | |
| 000-439 | Fundamentals of Enterprise Solutions Using IBM Tivoli Storage 2008 | |
| 000-440 | IBM Content Manager Ondemand Multiplatform | 2 |
| 000-442 | DB2 Content Manager V8 | 3 |
| 000-443 | DB2 Content Manager V8.3 | 5 |
| 000-444 | IBM Content Management - OnDemand | 7 |
| 000-445 | System Administrator - Document Manager | 6 |
| 000-446 | Content Manager OnDemand for i5/OS | |
| 000-447 | CommonStore Email Archiving and Discovery | 5 |
| 000-448 | IBM Content Collector (ICC) v2.2 | |
| 000-450 | Midrange Storage Sales V1 | 5 |
| 000-451 | Midrange Storage Technical Support V3 | 21 |
| 000-452 | IBM Storwize V7000 Technical Solutions V2 | 4 |
| 000-453 | IBM System Storage DS8000 Technical Solutions V3 | 3 |
| 000-454 | IBM High-End Tape Technical Solutions V7 | 4 |
| 000-455 | High Volume Storage Fundamentals V3 | 1 |
| 000-456 | IBM XIV Storage System Technical Solutions V4 | 1 |
| 000-463 | IBM InfoSphere Guardium | |
| 000-470 | IBM Unica Campaign V8.5 | |
| 000-484 | Enterprise Connectivity with J2EE V1.3 | 3 |
| 000-486 | Object-Oriented Analysis and Design with UML Test | 3 |
| 000-502 | IBM Endpoint Manager for Mobile Devices V2.1 Implementation | |
| 000-503 | IBM Tivoli Monitoring V6.3 Fundamentals | |
| 000-512 | DB2 UDB V7.1 Family Fundamentals | 2 |
| 000-513 | DB2 UDB V7.1 for UNIX, Linux, Windows and OS/2 Database Administration | 1 |
| 000-514 | DB2 UDB V7.1 Family Application Development | 1 |
| 000-516 | DB/2 Administration for OS/390 | 2 |
| 000-529 | IBM WebSphere ILOG JRules V7.0, Application Development | |
| 000-530 | IBM Internet Security Systems Technical Test v1 | 4 |
| 000-532 | Tivoli Storage Manager v6.2 Fundamentals | 1 |
| 000-533 | IBM Security SiteProtector V2.0 SP8.1 System | 1 |
| 000-534 | IBM Tivoli Storage Manager FastBack V6.1.1 Implementation | |
| 000-535 | IBM Certified Specialist- Advanced Manufacturing | 7 |
| 000-536 | Fundamentals of Applying Tivoli Security and Compliance Management Solutions V3 | |
| 000-537 | IBM Tivoli Directory Server V6.3 Implementation | |
| 000-538 | IBM Tivoli Monitoring V6.2.2 Implementation | 1 |
| 000-539 | IBM Tivoli Storage Manager V6.2 Administration | 1 |
| 000-540 | IBM PureData System for Analytics v7.0 | 8 |
| 000-541 | DB2 9.7 DBA for Linux UNIX and Windows | 1 |
| 000-543 | DB2 9.7 Application Development | |
| 000-544 | DB2 9.7 Advanced DBA for LUW | |
| 000-545 | DB2 9.7 SQL Procedure Developer | |
| 000-546 | DB2 9.7 Database Administrator for Linux UNIX or Windows Upgrade | 1 |
| 000-550 | IBM solidDB and IBM solidDB Universal Cache | |
| 000-551 | IBM Optim Implementation for Distributed Systems (2009) | |
| 000-552 | IBM InfoSphere Optim for Distributed Systems - V7.3.1 | |
| 000-553 | Netezza Performance Software v6 | |
| 000-555 | IBM Informix Dynamic Server 11.50 Fundamentals | |
| 000-556 | Informix 11.50 Application Developer | |
| 000-558 | Informix 11.70 Fundamentals | |
| 000-559 | IBM Certified Developer - IBM Informix Genero v1 | |
| 000-560 | IBM Tivoli Endpoint Manager V8.1 Implementation | |
| 000-561 | IBM Security Network Intrusion Prevention System V4.3 Implementation | |
| 000-562 | IBM Tivoli Storage Productivity Center V4.2 Implementation | 1 |
| 000-563 | IBM Tivoli Directory Integrator V7.1 | |
| 000-564 | Fundamentals of Applying Tivoli Storage Solutions V3 | |
| 000-565 | IBM Tivoli Network Manager IP Edition V3.9 Implementation | |
| 000-567 | IBM Tivoli Provisioning Manager V7.2.0.2 Implementation | |
| 000-568 | IBM Tivoli Composite Application Manager for Application Diagnostics V7.1 Implementation | |
| 000-569 | IBM Tivoli Workload Scheduler V8.6 Implementation | |
| 000-570 | IBM Maximo Asset Management V7.5 Implementation | |
| 000-571 | IBM Tivoli Process Automation Engine V7.5 Implementation | 2 |
| 000-572 | IBM Tivoli Monitoring V6.2.3 Administration | 1 |
| 000-573 | IBM Tivoli Netcool/Impact V6.1 Implementation | 1 |
| 000-574 | IBM Tivoli Business Service Manager V6.1 | |
| 000-575 | IBM Tivoli Federated Identity Manager V6.2.2 Implementation | |
| 000-577 | IBM Tivoli Endpoint Manager V8.2 Implementation | 1 |
| 000-578 | Fundamentals of Applying Tivoli Service Availability and Performance Management Solutions V3 | |
| 000-579 | IBM Tivoli Storage Manager V6.3 Fundamentals | |
| 000-580 | IBM Case Manager V5.0 | |
| 000-581 | IBM FileNet Content Manager V5.1 | 1 |
| 000-582 | IBM FileNet Business Process Manager V5.1 | 1 |
| 000-583 | IBM Content Analytics and Search V2.2 | |
| 000-585 | IBM Datacap Taskmaster Capture V8.1 | 8 |
| 000-586 | IBM Case Manager V5.1 | |
| 000-587 | IBM FileNet P8 V5.1 | |
| 000-588 | IBM Datacap Taskmaster Capture V8.1 Solution Design | |
| 000-590 | IBM Tivoli Storage Manager V6.3 Implementation | 2 |
| 000-591 | Fundamentals of Applying Tivoli Service Delivery and Process Automation Solutions V3 | |
| 000-594 | IBM Tivoli Enterprise Console V3.9 Implementation | 7 |
| 000-595 | IBM Maximo Asset Management V7.5 Fundamentals | 1 |
| 000-596 | IBM Security Access Manager for Enterprise Single Sign-On V8.2 Implementation | |
| 000-597 | IBM TRIRIGA Application Platform V3.2.1 Application Development | |
| 000-598 | IBM Tivoli Storage Manager V6.3 Administration | |
| 000-599 | IBM Tivoli Storage Productivity Center V5.1 Implementation | |
| 000-600 | System z Solution Sales V4 | |
| 000-601 | IBM System z Sales V5 | |
| 000-602 | IBM System z Technical V4 | |
| 000-603 | IBM System z Solution Sales V6 | |
| 000-604 | IBM System z Technical V5 | |
| 000-605 | IBM WebSphere Enterprise Service Bus V7.0, Integration Development | |
| 000-606 | IBM WebSphere Business Modeler Advanced Edition V7.0, Business Analysis and Design | |
| 000-607 | IBM WebSphere Process Server V7.0, Integration Development | 1 |
| 000-608 | IBM WebSphere Process Server V7.0, Deployment | 1 |
| 000-609 | IBM WebSphere Data Power SOA Applicances V3.8.1 Solution IMP | 1 |
| 000-610 | DB2 10.1 Fundamentals | 2 |
| 000-611 | DB2 10.1 DBA for Linux, UNIX, and Windows | 1 |
| 000-612 | IBM Certified Database Administrator DB-2 10 for z/OS | |
| 000-614 | DB2 10.1 Advanced DBA for Linux UNIX and Windows | |
| 000-617 | DB2 10 System Administrator for z/OS | |
| 000-619 | IBM Informix 12.10 System Administrator | |
| 000-622 | System z Business Resiliency Solution Selling | |
| 000-623 | System z Cloud and Linux Solution Selling | |
| 000-630 | ClearCase for Windows | 7 |
| 000-631 | ClearCase for UNIX | 7 |
| 000-632 | ClearQuest | 7 |
| 000-633 | Object Oriented Analysis and Design - Part 1 | 2 |
| 000-634 | Object Oriented Analysis and Design - Part 2 | 2 |
| 000-635 | Fundamentals of Rational Rose | 7 |
| 000-636 | Requirements Management with Use Cases - Part 1 | 7 |
| 000-637 | Requirements Management with Use Cases - Part 2 | 8 |
| 000-638 | Rational RequisitePro | 7 |
| 000-639 | Rational Unified Process | 3 |
| 000-640 | Test Management | 7 |
| 000-641 | Robot | 7 |
| 000-642 | XDE Tester | 7 |
| 000-643 | UCM Essentials | 7 |
| 000-645 | XDE.NET | 7 |
| 000-646 | Rational Manual Tester | 1 |
| 000-647 | Rational Performance Tester | 6 |
| 000-648 | Rational Portfolio Manager | 7 |
| 000-649 | Rational Software Architect | 6 |
| 000-651 | Fundamentals of Applying Maximo Asset Management Solutions V3 | |
| 000-652 | IBM SmartCloud Control Desk V7.5 Fundamentals | |
| 000-654 | IBM Tivoli Application Dependency Discovery Manager V7.2.1.3 | 1 |
| 000-656 | IBM SmartCloud Control Desk V7.5 Service Request Management Implementation | |
| 000-657 | IBM Tivoli Netcool/OMNIbus V7.4 Implementation | 2 |
| 000-664 | SOA Fundamentals | 7 |
| 000-665 | Architectural Design of SOA Solutions | 1 |
| 000-667 | Architectural Design of SOA Solutions Exam | 7 |
| 000-669 | SOA Fundamentals [2008] | 3 |
| 000-671 | xSeries Technical Principles | 1 |
| 000-677 | xSeries Technical High Performance Servers | 1 |
| 000-695 | Fundamentals of Enterprise Solutions Using IBM Tivoli Security | 2 |
| 000-700 | IBM DB2 UDB V8.1 Family Fundamentals | 7 |
| 000-701 | IBM DB2 UDB V8.1 for Linux, UNIX, and Windows Database Administration | 8 |
| 000-702 | DB2 UDB V8.1 for z/OS Database Administration | 8 |
| 000-703 | DB2 UDB V8.1 Family Application Development | 7 |
| 000-704 | DB2 UDB V8.1 for Linux, UNIX and Windows Advanced Database Administration | 9 |
| 000-705 | DB2 Business Intelligence Solutions V8 | 6 |
| 000-706 | DB2 UDB V8.1 for Linux, UNIX, and Windows Database Administration Upgrade | 7 |
| 000-710 | U2 UniData Administrator | 7 |
| 000-711 | U2 UniData V6.1 for UNIX & Windows Administration | 7 |
| 000-713 | U2 Family Application Development | 5 |
| 000-714 | U2 UniVerse V10.1 for UNIX & Windows Administration | 7 |
| 000-715 | Alphablox | 7 |
| 000-717 | IBM U2 UniData V7.1 Administration | 6 |
| 000-718 | IBM U2 UniVerse V10.2 Administration | |
| 000-719 | InfoSphere Warehouse V9.5 | 1 |
| 000-723 | IBM WebSphere Commerce V7.0 Application Development | |
| 000-724 | IBM WebSphere Commerce V7.0, System Administration | |
| 000-730 | DB2 9 Family Fundamentals | 10 |
| 000-731 | DB2 9 DBA for Linux UNIX and Windows | 11 |
| 000-732 | DB2 9 DBA for z/OS | 7 |
| 000-733 | DB2 9 Application Developer | 8 |
| 000-734 | DB2 9 Advanced Database Administrator for Linux UNIX and Windows | 6 |
| 000-735 | DB2 9.5 SQL Procedure Developer | |
| 000-736 | DB2 9 Database Administrator for Linux UNIX and Windows Upgrade | 6 |
| 000-737 | DB2 9 System Administrator for z/OS Exam | |
| 000-741 | IBM High-End Disk Solutions. Version 4 | 2 |
| 000-742 | IBM Open Systems Storage Solutions Version 4 | 3 |
| 000-743 | IBM Storage Sales, Version 7 | 2 |
| 000-744 | DS4000 Technical Version 1 | 6 |
| 000-745 | Storage Networking Solutions Version 2 | 7 |
| 000-746 | High-End Disk Solutions Version 5 | 7 |
| 000-747 | Open Systems Storage Solutions Version 5 | 2 |
| 000-748 | IBM Storage Sales Version 8 | 7 |
| 000-749 | High End Tape Solutions Version 4 | 7 |
| 000-750 | Retail Store Solution Sales V3 | 6 |
| 000-751 | Retail Store Technical Solutions | 6 |
| 000-752 | IBM Certified Specialist: Retail Store Solution Sales V4 | |
| 000-753 | Retail Store Solutions - 4690 Technical Solutions | |
| 000-754 | Retail Store Solutions - Windows Technical Solutions | |
| 000-755 | Tivoli Fundamentals of On Demand Automation | |
| 000-765 | Systems Management Technical V1 | 1 |
| 000-771 | IBM Tivoli Provisioning Manager with Orchestration V3.1 Implementation | 2 |
| 000-773 | IBM Tivoli Data Warehouse V1.2 Implementation | 2 |
| 000-774 | IBM Tivoli SAN Manager V1.3 Implementation | 6 |
| 000-775 | Applying Fundamentals of IBM Tivoli On Demand Automation | 2 |
| 000-778 | IBM Tivoli License Manager V2.1 Implementation | 6 |
| 000-779 | IBM Tivoli Workload Scheduler V8.2 Implementation | 2 |
| 000-780 | IBM PureFlex System Sales V1 | 4 |
| 000-781 | PureFlex Technical Support V1 | 3 |
| 000-782 | PureFlex Sales V2 | 8 |
| 000-783 | IBM PureFlex Technical Support V2 | 5 |
| 000-787 | IBM Tivoli Business Sys MGR V3.1 Distributed Implementation | 2 |
| 000-798 | IBM Tivoli Monitoring For Transaction Perf V5.2 Implementation | 2 |
| 000-799 | IBM Tivoli Storage Manager V5.3 Implementation | 6 |
| 000-806 | IBM WebSphere Application Server Network Deployment V6.1, Advanced Administration | 5 |
| 000-807 | Web Services Development for IBM WebSphere Application Server V6.1 | 5 |
| 000-816 | IBM Certified for On Demand Business Solution Sales | 2 |
| 000-817 | IBM Certified for On Demand Business - Solution Design V2 | 6 |
| 000-818 | IBM Certified for On Demand Business-Solution Advisor V2 | 6 |
| 000-819 | Rational Application Developer V8 Associate | |
| 000-821 | Collaborative Lifecycle Management | |
| 000-822 | Rational Requirements Composer V3 | |
| 000-823 | Rational Quality Manager V3 | |
| 000-833 | Object Oriented Analysis and Design - Part 1 (Analysis) | 6 |
| 000-834 | Object Oriented Analysis and Design - Part 2 (Design) | 7 |
| 000-839 | Rational Unified Process v7.0 | 9 |
| 000-842 | Rational Functional Tester for Java | 5 |
| 000-850 | i5 iSeries Domino Solution Sales V5R3 | |
| 000-851 | i5 Series Linux Solution Sales V5R3 | 2 |
| 000-852 | i5 iSeries Windows Integration Solution Sales V5R3 | 2 |
| 000-853 | i5 iSeries WebSphere Solution Sales V5R3 | 2 |
| 000-854 | System i IT Simplification - Windows Linux and AIX 5L Solution Sales Version 1 | 6 |
| 000-855 | i5 iSeries Domino Technical Solutions V5R3 | 2 |
| 000-856 | eServer i5 iSeries Linux Technical Solutions V5R3 | 2 |
| 000-857 | Windows Integration for iSeries Technical Solutions V5R3 | 2 |
| 000-858 | i5 iSeries WebSphere Technical Solutions V5R3 | 3 |
| 000-859 | iSeries Solution Sales (including eServer i5 & i5/OS V5R3) | 2 |
| 000-861 | System i Collaboration Sales V5.07.07 | 5 |
| 000-863 | System i IT Simplification: Linux Technical V5R4 | 5 |
| 000-864 | System i IT Simplification: Integrated BladeCenter and System x Technical V5R4 | 6 |
| 000-866 | i5 iSeries Technical Solutions Designer V5R3 | 2 |
| 000-867 | i5 iSeries Technical Solutions Implementer V5R3 | 2 |
| 000-868 | i5 iSeries Technical Solutions Designer V5R3 | 7 |
| 000-870 | IBM Tivoli Configuration Manager V4.2.2 Implementation | 7 |
| 000-872 | IBM Tivoli Storage Manager V5.2 Implementation | 3 |
| 000-873 | IBM TotalStorage Productivity Center for Data V2.1 Implementation | 2 |
| 000-874 | Workflow and Automation Package Design and Development for V3.1 Implementation | |
| 000-875 | IBM Tivoli Federated Identity Manager V6.0 Implementation | 2 |
| 000-876 | IBM Tivoli Access Manager for e-business V6.0 Implementation | 7 |
| 000-877 | IBM Tivoli 877 IBM Identity Manager V4.6 | 2 |
| 000-879 | IBM Tivoli Provisioning Mgr Express V4.1 for Software Dist | 6 |
| 000-883 | IBM Tivoli Composite Appl Mgr for WebSphere v6.0 Implement | 5 |
| 000-884 | IBM Tivoli Identity Manager Express V4.6 Specialist | 7 |
| 000-885 | IBM Tivoli Storage Manager Express V5.3.7 | |
| 000-886 | IBM Tivoli Monitoring v5.1.1 to v5.1.2 Implementation | |
| 000-887 | IBM Tivoli Monitoring Express V6.1 | 6 |
| 000-888 | IBM Tivoli Workload Scheduler V8.3 Implementation | 7 |
| 000-889 | Fundamentals of Ent Solutions Using IBM Tivoli Security2007 | 5 |
| 000-890 | IBM Tivoli Monitoring V6.1 Implementation | 6 |
| 000-891 | IBM Tivoli Federated Identity Manager V6.1 | 6 |
| 000-892 | IBM Tivoli NetView V7.1.4 Implementation | 5 |
| 000-894 | IBM Tivoli Storage Manager V5.4 Administration | 5 |
| 000-897 | IBM Tivoli Network Manager IP Edition V3.7 Implementation | 3 |
| 000-898 | IBM Tivoli Provisioning Manager V5.1 Implementation | 5 |
| 000-899 | IBM Tivoli Storage Manager V5.4 Implementation | 7 |
| 000-900 | IBM Tivoli TotalStorage Productivity Center V3.1 | 2 |
| 000-901 | IBM Tivoli Netcool/OMNIbus V7.1 Implementation | 5 |
| 000-904 | IBM Tivoli Storage Manager v5.3 & v5.4 Operator | 4 |
| 000-905 | IBM Tivoli Composite Application Manager for WebSphere V6.1 | 4 |
| 000-906 | IBM Maximo V6 EAM Implementation | 5 |
| 000-907 | IBM TotalStorage Productivity Center V3.3 Implementation | 5 |
| 000-908 | IBM Tivoli Monitoring V6.2 Implementation | 4 |
| 000-910 | Managing and Optimizing Informix Dynamic Server Databases | 7 |
| 000-911 | System and Administration: Informix Dynamic Server | 5 |
| 000-913 | Informix 4GL Development | |
| 000-914 | System Administration for Red Brick Decision Server Version 6 | 5 |
| 000-915 | System Administration for IBM Informix Dynamic Server V9 | 7 |
| 000-917 | System Administration for IBM Informix Dynamic Server V10 | 6 |
| 000-918 | System Administration for IBM Informix Dynamic Server V11 | 5 |
| 000-919 | Informix Server 11.70 | |
| 000-920 | IBM Tivoli Composite Application Manager for Response Time V6.2 Implementation | |
| 000-921 | IBM Tivoli Monitoring V6.2 Administration | 2 |
| 000-922 | IBM Tivoli Netcool/Webtop V2.0 | 5 |
| 000-923 | Netcool/Precision IP V3.6 | |
| 000-924 | IBM Maximo V5 Implementation | 5 |
| 000-926 | IBM Maximo V6 ITSM Implementation | |
| 000-927 | IBM Tivoli Netcool/Proviso V4.4.1 Administration | 5 |
| 000-928 | IBM Tivoli Directory Server V6.1 Implementation | 7 |
| 000-931 | IBM Tivoli Netcool/Proviso V4.4.1 Implementation | |
| 000-933 | IBM Tivoli Netcool/OMNIbus V7.2 Implementation | 4 |
| 000-934 | IBM Tivoli Identity Manager V5.0 Implementation | |
| 000-935 | IBM Tivoli Workload Scheduler for z/OS V8.3 Administration | |
| 000-936 | IBM Tivoli Access Manager for e-business V6.1 Implementation | |
| 000-937 | IBM Tivoli Compliance Insight Manager V8.5 Implementation | |
| 000-938 | IBM Tivoli Netcool Impact V4.0 Implementation | |
| 000-939 | IBM Tivoli Change and Configuration Management Database V7.1.1 | |
| 000-955 | High Volume Storage Fundamentals V2 | 4 |
| 000-956 | IBM Storwize V7000 Technical Solutions V1 | 4 |
| 000-957 | IBM XIV Storage System Technical Solutions V3 | 3 |
| 000-958 | Enterprise Storage Technical Support V3 | 7 |
| 000-959 | Enterprise Storage Sales V3 | 5 |
| 000-960 | IBM Storage Sales Version 9 | |
| 000-961 | Storage Sales for High-End Disk Version 1 | 3 |
| 000-962 | Storage Sales for High-End Tape Version 1 | |
| 000-963 | Storage Sales for N series Version 1 | 6 |
| 000-965 | XIV Storage System Technical Solutions Version 1 | 5 |
| 000-966 | XIV Storage System Technical Solutions Version 2 | 6 |
| 000-967 | XIV Replication and Migration V1 | |
| 000-968 | High-End Disk for Open Systems V2 | 2 |
| 000-969 | High-End Tape Solutions V6 | 2 |
| 000-970 | System i Operations v5.07.10 | 5 |
| 000-971 | System I Administrator v5.07.11 | 5 |
| 000-972 | ILE RPG Programmer | |
| 000-973 | Power Systems Sales for IBM i Operating System | 4 |
| 000-974 | Power Systems Technical Support for i | 3 |
| 000-975 | IBM i 6.1 Basic Operations | |
| 000-976 | IBM i 6.1 Administration | |
| 000-977 | Power Systems with POWER7 Common Sales Skills - v1 | 2 |
| 000-978 | Power Systems with POWER7 and IBM i Sales Skills - v1 | 4 |
| 000-979 | Power Systems with POWER7 and IBM i Technical Sales Skills - v1 | 5 |
| 000-990 | IBM WebSphere Business Modeler Advanced V6.0 , Business Analysis and Design | 2 |
| 000-992 | IBM WebSphere Business Modeler Advanced V6.1, Business Analysis and Design | |
| 000-993 | IBM WebSphere InterChange Server V4.3 and Toolset, Deployment | 3 |
| 000-994 | IBM WebSphere MQ V6.0,System Administration | 7 |
| 000-995 | IBM WebSphere Process Server V6.1.System Administration | |
| 000-996 | IBM WebSphere MQ V6.0, Solution Design | 9 |
| 000-997 | IBM WebSphere Message Broker V6.0 Solution Development | 6 |
| 000-998 | WebSphere Message Broker V6.0 System Administration | 8 |
| 000-G01 | IBM EMEA Maintenance and Technical Support Mastery Test v1 | |
| 000-G40 | IBM SmartCloud Enterprise+ (SCE+) Sales Mastery Test | |
| 000-J02 | IBM Sys.i Entry Level Bus.Partners - Sales Mastery Test V1 | |
| 000-J03 | IBM Sys I Entry Level for BPs - Tech. Mastery Test V1 | |
| 000-M01 | IBM Information Management Content Management & Discovery Technical Sales Mastery Test v1 | 7 |
| 000-M02 | IBM Tivoli Monitoring Technical Sales Mastery Test v1 | 7 |
| 000-M03 | IBM Tivoli Composite Application Manager Technical Sales Mastery Test v1 | 7 |
| 000-M04 | IBM WebSphere Application Server Technical Sales Mastery Test v1 | 7 |
| 000-M05 | IBM WebSphere MQ Technical Sales Mastery Test v1 | 7 |
| 000-M06 | WebShere Business Modeler Tech Sales Mastery Test v1 | 7 |
| 000-M07 | IBM Tivoli Storage Manager Technical Sales Mastery Test v1 | 7 |
| 000-M08 | Tivoli Identity Manager Technical Sales Mastery Test v1 | 7 |
| 000-M09 | Workplace Forms Technical Sales Mastery Test v1 | 7 |
| 000-M10 | WebSphere Portlet Factory Tech Sales Mastery Test v1 | 7 |
| 000-M11 | IBM Lotus Notes & Domino V7 Technical Sales Mastery V1 | 7 |
| 000-M12 | IBM Workplace Content Management Technical Sales Mastery Test V1 | |
| 000-M13 | IBM WebSphere Portal Technical Sales Mastery Test v1 | 7 |
| 000-M14 | Rational Architecture Management Technical Sales Mastery v1 | 7 |
| 000-M155 | M155 Information Management Solution Sales Mastery Test v3 | |
| 000-M157 | IBM Rational Foundational (IT) Sales Mastery Test v1 | |
| 000-M16 | IBM Rational Change & Release Management Technical Sales Mastery v1 | 6 |
| 000-M17 | IBM Rational Process & Portfolio Mgmt Tech Sales Mastery v1 | 6 |
| 000-M18 | IBM Information Management Informix Dynamic Server Technical Sales Mastery v1 | 5 |
| 000-M19 | IBM Information Management DB2 9 Warehouse Technical Sales Mastery Test V1 | 5 |
| 000-M191 | Tivoli Storage Sales Mastery Test v2 | |
| 000-M194 | IBM InfoSphere Guardium Sales Mastery Test v1 | |
| 000-M195 | IBM Security Solutions Sales Mastery Test v1 | |
| 000-M196 | Social Software and Unified Communications Sales Mastery Test v1 | 2 |
| 000-M197 | IBM WebSphere Portal Family Sales Mastery Test v1 | |
| 000-M198 | IBM Lotus Notes & Domino Sales Mastery Test v1 | |
| 000-M20 | IBM Information Management DB2 Technical Sales Mastery v1 | |
| 000-M21 | IBM Information Management Information Server Technical Sales Mastery Test v1 | 5 |
| 000-M220 | IBM Rational AppScan Sales Mastery Test v1 | |
| 000-M221 | Tivoli Automation Sales Mastery Test v3 | |
| 000-M222 | Tivoli Enterprise Asset Management Sales Mastery Test v2 | |
| 000-M223 | Tivoli Security Sales Mastery Test v3 | |
| 000-M224 | IBM Initiate Master Data Service Sales Mastery v1 | |
| 000-M225 | IBM Tivoli Internet Security Systems Sales Mastery Test v2 | |
| 000-M227 | IBM Datacap Taskmaster Capture Sales Mastery Test v1 | |
| 000-M228 | IBM WebSphere Cast Iron Sales Mastery Test v1 | |
| 000-M229 | IBM SPSS Predictive Analytics Sales Mastery v1 | |
| 000-M23 | IBM Host Access Transformation Services Technical Sales Mastery v1 | 4 |
| 000-M230 | Information Management Enterprise Content Management Sales Mastery Test v1 | |
| 000-M233 | IBM Social Business Solution Sales Mastery Test v1 | |
| 000-M235 | IBM Tivoli Security Sales Mastery Test v4 | |
| 000-M236 | IBM Tivoli Storage Sales Mastery Test v3 | |
| 000-M237 | IBM B2B Integration-Network-Managed File Transfer Sales Mastery Test v1 | |
| 000-M239 | WebSphere Sales Mastery Test for the Sales Professional v4 | |
| 000-M24 | IBM Rational AppScan Technical Sales Mastery Test v1 | |
| 000-M240 | IBM Lotus Sametime Unified Telephony Sales Mastery Test v1 | |
| 000-M241 | IBM Enterprise Marketing Management Sales Mastery Test v1 | |
| 000-M245 | IBM Tivoli Automation Sales Mastery Test v4 | |
| 000-M246 | IBM Smarter Commerce Sales Mastery Test v1 | |
| 000-M247 | IBM Cognos Business Intelligence Sales Mastery Test v1 | |
| 000-M248 | IBM Cognos Midmarket Foundational Sales Mastery Test v1 | |
| 000-M249 | IBM Cognos Financial Performance Management Sales Mastery Test v1 | |
| 000-M25 | IBM Rational Team Concert Technical Sales Mastery Test | |
| 000-M26 | RDi SOA Technical Sales Mastery Test | |
| 000-M30 | IBM Information Management InfoSphere Warehouse C-Class Technical Sales Mastery Test | |
| 000-M31 | M31 IBM Information Management Optim Technical Sales Mastery Test | |
| 000-M32 | IBM Information Management pureXML Technical Sales Mastery | |
| 000-M33 | IBM Rational Quality Manager Technical Sales Mastery Test v2 | |
| 000-M34 | IBM Information Management pureXML Technical Mastery Test v2 | |
| 000-M35 | IBM Information Management Informix Dynamic Server Technical Mastery Test v2 | |
| 000-M37 | IBM WebSphere Portal Technical Sales Mastery v2 | |
| 000-M38 | IBM Lotus Notes & Domino Technical Sales Mastery v2 | 3 |
| 000-M39 | IBM WebSphere MQ Technical Sales Mastery Test v2 | |
| 000-M41 | IBM Lotus Sametime Unified Telephony Entry Technical Sales Mastery Test v1 | |
| 000-M42 | IBM Lotus Sametime Unified Telephony Basic Technical Sales Mastery Test v1 | |
| 000-M43 | IBM Lotus Sametime Unified Telephony Intermediate Technical Sales Mastery Test v1 | |
| 000-M44 | IBM Lotus Sametime Unified Telephony Advanced Technical Sales Mastery Test v1 | |
| 000-M45 | IBM Information Management DB2 Technical Mastery v2 | 1 |
| 000-M46 | IBM WebSphere Portlet Factory Technical Sales Mastery Test v2 | |
| 000-M47 | IBM Lotus Quickr Technical Sales Mastery Test v1 | |
| 000-M48 | IBM Lotus Web Content Management Technical Sales Mastery Test v2 | |
| 000-M49 | IBM Rational Focal Point Technical Sales Mastery Test v1 (000-M49) | |
| 000-M50 | IBM Internet Security Systems Sales Mastery Test v1 | |
| 000-M60 | IBM Lotus Symphony Technical Sales Mastery Test v1 | 1 |
| 000-M601 | IBM Healthcare Industry Solutions Sales Mastery Test v1 | |
| 000-M602 | IBM Banking Industry Solutions Sales Mastery Test v1 | |
| 000-M605 | IBM Automotive Industry Solutions Sales Mastery Test v1 (000-M605) | |
| 000-M608 | IBM Retail Industry Solutions Sales Mastery Test v1 (00M-608) | |
| 000-M61 | IBM Lotus Protector Technical Sales Mastery Test v1 | |
| 000-M62 | IBM Lotus Connections Technical Sales Mastery Test v1 | |
| 000-M63 | IBM Lotus Forms Technical Sales Mastery Test v2 | |
| 000-M64 | IBM Lotus Sametime Technical Sales Mastery Test v1 | |
| 000-M65 | IBM Lotus XPages Technical Mastery Test | |
| 000-M66 | IBM InfoSphere Information Server Technical Mastery Test v1 | |
| 000-M67 | IBM LotusLive Technical Sales Mastery Test v1 | |
| 000-M68 | IBM Information Management Informix Technical Mastery Test v3 | |
| 000-M70 | IBM Information Management Optim z/OS Technical Mastery Test v1 | |
| 000-M71 | IBM Information Management Content Management OnDemand Technical Mastery Test v1 | |
| 000-M72 | IBM Information Management InfoSphere Content Collector Technical Mastery Test v1 | |
| 000-M73 | IBM OmniFind Technical Sales Mastery Test v1 | |
| 000-M74 | IBM Information Management Content Manager Technical Mastery Test v1 | |
| 000-M75 | IBM InfoSphere Guardium Technical Mastery Test v1 | |
| 000-M76 | IBM InfoSphere Master Data Management Server Technical Mastery Test v1 | |
| 000-M77 | IBM Information Management Optim Technical Mastery v2 | |
| 000-M78 | IBM Initiate Master Data Service Technical Mastery Test | |
| 000-M79 | IBM Initiate Master Data Service Support Mastery v1 | |
| 000-M80 | IBM ISW-9.7 & Smart Analytics Technical Mastery Test v1 | |
| 000-M82 | IBM Lotus Quickr Technical Sales Mastery Test v2 | |
| 000-M83 | IBM WebSphere Portal Technical Sales Mastery Test v3 | |
| 000-M86 | IBM InfoSphere Master Data Mgmt-PIM Technical Mastery v1 | |
| 000-M87 | IBM Netezza Technical Mastery Test v1 | 2 |
| 000-M88 | IBM Unica Enterprise Marketing Operations Technical Mastery Test v1 | |
| 000-M89 | IBM WebSphere Cast Iron Technical Mastery Test v1 | |
| 000-M90 | IBM Content Analytics Theory Technical Mastery Test v1 | |
| 000-M91 | IBM Content Analytics Product Fundamentals Technical Mastery Test v1 | |
| 000-M92 | IBM Datacap Taskmaster Capture Practical Application Technical Mastery v1 | |
| 000-M93 | IBM Datacap Taskmaster Capture Product Fundamentals Technical Mastery Test v1 | |
| 000-M94 | IBM InfoSphere DataStage Fundamentals Technical Mastery Test v1 | |
| 000-M95 | IBM InfoSphere QualityStage Fundamentals Technical Mastery Test v1 | |
| 000-M96 | IBM Unica Enterprise Campaign Technical Mastery Test v1 | |
| 000-M97 | IBM BigInsights Technical Mastery Test v1 | |
| 000-M98 | IBM Unica NetInsight Technical Mastery Test v1 | |
| 000-M99 | IBM Coremetrics Technical Mastery Test v1 | |
| 000-N01 | IBM B2B Integration Technical Mastery Test v1 | |
| 000-N02 | IBM Managed File Transfer Technical Mastery Test v1 | 1 |
| 000-N03 | IBM Commerce Solutions Selling Technical Mastery Test v1 | |
| 000-N04 | IBM Commerce Solutions Order Mgmt Technical Mastery Test v1 | |
| 000-N05 | IBM Commerce Solutions Supply Chain Mgmt Technical Mastery Test v1 | |
| 000-N06 | IBM Optimization Supply Chain Mgmt Technical Mastery Test v1 | |
| 000-N07 | IBM Optimization Technical Mastery Test v1 | |
| 000-N08 | IBM InfoSphere Streams Technical Mastery Test v1 | |
| 000-N09 | IBM LotusLive Technical Sales Mastery Test v2 | |
| 000-N10 | IBM InfoSphere Information Server Technical Mastery Test v2 | |
| 000-N11 | IBM InfoSphere Change Data Capture Technical Mastery Test v2 | |
| 000-N12 | IBM SPSS Data Collection Technical Support Mastery Test v1 | |
| 000-N13 | IBM Intelligent Operations Center Technical Mastery Test v1 | |
| 000-N14 | IBM SPSS Collaboration and Deployment Services Technical Support Mastery Test v1 | |
| 000-N15 | IBM IOC Intelligent Water Technical Mastery Test v1 | |
| 000-N16 | IBM IOC Intelligent Transportation Technical Mastery Test v1 | |
| 000-N17 | IBM B2B Integration SaaS Technical Mastery Test v1 | |
| 000-N18 | IBM Information Management DB2 10 Technical Mastery Test v3 | |
| 000-N19 | IBM SmartCloud for Social Business Technical Sales Mastery Test v3 | |
| 000-N20 | IBM Rational Enterprise Modernization Technical Sales Mastery Test v1 | |
| 000-N21 | IBM Rational Collaborative Lifecycle Management for IT Technical Sales Mastery Test v1 | |
| 000-N23 | IBM PureApplication System Technical Sales Mastery Test v1 | |
| 000-N24 | IBM QRadar Technical Sales Mastery Test v1 | |
| 000-N25 | IBM InfoSphere MDM Advanced Edition Technical Mastery Test v2 | |
| 000-N26 | IBM Information Management DB2 10 pureScale Technical Mastery Test v2 | |
| 000-N27 | IBM InfoSphere Warehouse Technical Mastery Test v1 | |
| 000-N28 | IBM Emptoris Strategic Supply Management Technical Mastery Test v1 | |
| 000-N31 | IBM Worklight Mobile Foundation Technical Sales Mastery v1 | |
| 000-N32 | IBM Big Data Fundamentals Technical Mastery Test v1 | |
| 000-N33 | IBM i2 IntelligenceTechnical Mastery Test v1 | |
| 000-N35 | IBM i2 Analyst's Notebook Support Mastery Test v1 | |
| 000-N36 | IBM i2 iBase Support Mastery Test v1 | |
| 000-N37 | IBM i2 Text Chart Support Mastery Test v1 | |
| 000-N38 | IBM InfoSphere BigInsights Technical Mastery Test v2 | |
| 000-N40 | IBM Information Management Optim Technical Mastery v3 | |
| 000-N41 | IBM Case Manager Product Fundamentals Technical Mastery Test v1 | 1 |
| 000-N45 | IBM InfoSphere Information Server for Data Integration Fundamentals Technical Mastery Test v1 | |
| 000-N55 | IBM FileNet P8 System Implementation Technical Mastery Test v1 | |
| 000-R01 | IBM SurePOS 5x3 Technical Mastery - NA/LA/AP | |
| 000-R03 | IBM SurePOS 720, 740, and 780 Technical Mastery | |
| 000-R06 | IBM SurePOS 5x3 Technical Mastery - Europe | |
| 000-R09 | IBM SurePOS 300 Models 330 and 33H Technical Mastery | |
| 000-R11 | IBM AnyPlace Kiosk Technical Mastery (1xx models) | |
| 000-R13 | IBM Retail Environment for SUSE LINUX (IRES) Technical Mastery Test | |
| 000-R14 | IBM SurePOS 500 Series Models 5x5 Technical Mastery | |
| 000-R15 | IBm AnyPlace Kiosk 5xx, 7xx, and 9xx Technical Mastery | |
| 000-R17 | IBM SurePOS 700 Series Models 7x3 Technical Mastery | |
| 000-R18 | IBM SurePOS ACE V5 Technical Mastery | |
| 000-R25 | IBM SurePOS 700 Series Models 743 and 784 Technical Mastery | |
| 000-S32 | IBM System Storage Sales Mastery Test V2 | |
| 000-SS1 | IBM Systems Software Technical Sales Mastery V1 Exam | |
| 000-SS2 | IBM Systems Software Technical Sales Mastery V1 Exams | |
| 000-X01 | IBM System x iDataPlex Technical Support | |
| 000-Z01 | IBM System z System Programmer Mastery | 6 |
| 000-Z03 | zEnterprise Solution Sales Update Mastery | |
| 000-Z04 | zEnterprise Technical Update Mastery | |
| 000-Z05 | IBM System z and z/OS Fundamentals Mastery | |
| 00M-194 | IBM InfoSphere Guardium Sales Mastery Test v1 (000-M194) | |
| 00M-195 | IBM Security Solutions Sales Mastery Test v1 (000-M195) | |
| 00M-198 | IBM Lotus Notes & Domino Sales Mastery Test v1 (00M-198) | |
| 00M-222 | Tivoli Enterprise Asset Management Sales Mastery Test v2 (000-M222) | |
| 00M-225 | IBM Tivoli Internet Security Systems Sales Mastery Test v2 (000-M225) | |
| 00M-226 | IBM Smart Analytics Sales Mastery Test v1 (00M-226) | |
| 00M-232 | IBM Solutions for Smart Business Sales Mastery Test v1 (000-M232) | |
| 00M-234 | IBM Netezza Sales Mastery Test v1 | |
| 00M-237 | IBM B2B Integration-Network-Managed File Transfer Sales Mastery Test v1 (000-M237) | |
| 00M-238 | IBM Commerce Solutions Selling/Order Mgmt Sales Mastery Test v1 | |
| 00M-242 | IBM Commerce Solutions Supply Chain Mgmt Sales Mastery Test v1 | |
| 00M-244 | IBM Optimization Sales Mastery Test v1 | |
| 00M-245 | IBM Tivoli Automation Sales Mastery Test v4 (00M-245) | |
| 00M-246 | IBM Smarter Commerce Sales Mastery Test v1 (00M-246) | |
| 00M-248 | IBM Cognos Midmarket Foundational Sales Mastery Test v1 (00M-248) | |
| 00M-502 | Power Systems with IBM i Sales Professional - v2 (00M-502) | |
| 00M-503 | Power Systems with IBM i Technical Sales Professional - v2 (00M-503) | |
| 00M-512 | Power Systems with AIX Sales Professional - v2 (00M-512) | |
| 00M-513 | Power Systems with AIX Technical Sales Professional - v2 (00M-513) | |
| 00M-530 | Systems Storage Sales Mastery Test | |
| 00M-604 | IBM Government Industry Solutions Sales Mastery Test v1 Exam | |
| 00M-605 | IBM Automotive Industry Solutions Sales Mastery Test v1 | |
| 00M-608 | IBM Retail Industry Solutions Sales Mastery Test v1 (000-M608) | |
| 00M-609 | IBM Insurance Industry Solutions Sales Mastery Test v1 | |
| 00M-617 | TSM Butterfly Migration Engine Sales Mastery V1 | |
| 00M-620 | IBM Risk Analytics Sales Mastery Test v1 | |
| 00M-624 | IBM Risk Analytics for Governance Risk and Compliance Sales Mastery Test v1 | |
| 00M-638 | IBM Lotus Notes & Domino Sales Mastery Test v2 (00M-638) | 1 |
| 00M-639 | IBM Big Data Sales Mastery Test v1 (00M-639) | 1 |
| 00M-640 | IBM Enterprise Content Management Sales Mastery Test v2 (00M-640) | |
| 00M-641 | IBM Exceptional Web Experience Sales Mastery Test v1 | |
| 00M-642 | ICS Social Software Sales Mastery Test v2 | |
| 00M-643 | Information Management Solution Sales Mastery Test v4 | |
| 00M-645 | IBM Cognos Business Intelligence Sales Mastery Test v2 | |
| 00M-646 | IBM WebSphere Sales Mastery Test v5 | 1 |
| 00M-647 | IBM Intelligent Operations Center-Water & Transportation Sales Mastery Test v1 (00M-647) | |
| 00M-648 | IBM Rational IT Sales Mastery Test v2 | |
| 00M-649 | IBM Rational Systems & Software Engineering Sales Mastery Test v2 | |
| 00M-650 | IBM Rational Enterprise Modernization Sales Mastery Test v1 | |
| 00M-651 | IBM PureApplication System Sales MasteryTest v1 (00M-651) | |
| 00M-652 | Curam Sales Mastery Test v1 | |
| 00M-654 | IBM Emptoris Telecom Expense Management Sales Mastery Test v1 | |
| 00M-656 | ICS SmartCloud for Social Business Sales Mastery Test v1 | |
| 00M-657 | IBM i2 Intelligence Sales Mastery Test v1 | |
| 00M-660 | IBM Worklight Mobile Foundation Sales Mastery Test v1 | |
| 00M-662 | IBM Security Systems Sales Mastery Test v2 | |
| 00M-663 | IBM Digital Marketing Optimization Sales Mastery v1 | |
| 00M-664 | IBM Rational Enterprise Modernization Sales Mastery Test v2 | |
| 00M-665 | IBM Tivoli Storage Sales Mastery Test v4 | |
| 00M-667 | IBM Mobile Foundation Enterprise Sales Mastery test v1 | |
| 00M-668 | IBM Tivoli Enterprise Asset Management Sales Mastery Test v3 | |
| 00M-670 | IBM SVP Primary Support Provider Mastery Test v1 | |
| A2010-005 | Assess: IBM Maximo Asset Management V7.1 Solution Designer | |
| A2010-023 | Assessment: IBM Tivoli Support Provider Tools and Processes | |
| A2010-024 | Assess: IBM Tivoli Level 2 Support Tools and Processes | |
| A2010-501 | Assess: IBM Maximo Asset Management V7.5 Infrastructure Implementation | |
| A2010-502 | Assess: IBM Tivoli Endpoint Manager for Mobile Devices V2.1 Implementation | |
| A2010-503 | Assess: IBM Tivoli Monitoring V6.3 Fundamentals | 4 |
| A2010-534 | Assess: IBM Tivoli Storage Manager FastBack V6.1.1 Implementation | |
| A2010-538 | Assess: IBM Tivoli Monitoring V6.2.2 Implementation | |
| A2010-539 | Assess: IBM Tivoli Storage Manager V6.2 Administration | |
| A2010-564 | Assess: Fundamentals of Applying Tivoli Storage Management V3 | |
| A2010-568 | Assess: IBM Tivoli Composite Application Manager for Application Diagnostics V7.1 Implementation | |
| A2010-569 | Assess: IBM Tivoli Workload Scheduler V8.6 Implementation | |
| A2010-570 | Assess: IBM Maximo Asset Management V7.5 Implementation | |
| A2010-571 | Assess: IBM Tivoli Process Automation Engine V7.5 Implementation | 3 |
| A2010-572 | Assess: IBM Tivoli Monitoring V6.2.3 Administration | |
| A2010-573 | Assess: IBM Tivoli Netcool/Impact V6.1 Implementation | |
| A2010-574 | Assess: IBM Tivoli Business Service Manager V6.1 Implementation | |
| A2010-577 | Assess: IBM Tivoli Endpoint Manager V8.2 Implementation | 4 |
| A2010-578 | Assess: Fundamentals of Applying Tivoli Service Availability/Performance Management Solutions V3 | |
| A2010-579 | Assess: IBM Tivoli Storage Manager V6.3 Fundamentals | 4 |
| A2010-590 | Assess: IBM Tivoli Storage Manager V6.3 Implementation | 4 |
| A2010-591 | Assess: Fundamentals of Applying Tivoli Service Delivery and Process Automation Solutions V3 | |
| A2010-597 | Assess: IBM TRIRIGA Application Platform V3.2.1 Application Development | 3 |
| A2010-598 | Assess: IBM Tivoli Storage Manager V6.3 Administration | 4 |
| A2010-599 | Assess: IBM Tivoli Storage Productivity Center V5.1 Implementation | |
| A2010-651 | Assess: Fundamentals of Applying Maximo Asset Management Solutions V3 | 5 |
| A2010-652 | Assess: IBM SmartCloud Control Desk V7.5 Fundamentals | |
| A2010-654 | Assess: IBM Tivoli Application Dependency Discovery Manager V7.2.1.3 Implementation | |
| A2010-656 | Assess: IBM SmartCloud Control Desk V7.5 Service Request Management Implementation | |
| A2010-657 | Assess: IBM Tivoli Netcool/OMNIbus V7.4 Implementation | 4 |
| A2030-280 | Assessment: IBM Cloud Computing Infrastructure Architect V1 | 8 |
| A2030-283 | Assess: Foundations of IBM Cloud Computing Architecture V3 | 4 |
| A2040-403 | Assessment: IBM Forms 8.0 - Forms Design and Development | |
| A2040-404 | Assessment: Developing Enterprise Mobile Applications with IBM Worklight and IBM WebSphere Portal | |
| A2040-405 | Assessment: IBM Notes and Domino 9.0 Social Edition System Administration Update | |
| A2040-406 | Assessment: IBM Notes and Domino 9.0 Social Edition System Administration A | |
| A2040-407 | Assessment: IBM Notes and Domino 9.0 Social Edition System Administration B | |
| A2040-408 | Assessment: IBM Notes and Domino 9.0 Social Edition Application Development Update | |
| A2040-409 | Assessment: IBM Notes and Domino 9.0 Social Edition Application Development Exam A | |
| A2040-410 | Assessment: IBM Notes and Domino 9.0 Social Edition Application Development Exam B | |
| A2040-412 | Assessment: IBM Notes Traveler Administration | |
| A2040-440 | Assessment: IBM WebSphere Portal and Portal Products Fundamentals | |
| A2040-442 | Assessment: IBM Notes and Domino Fundamentals | |
| A2040-910 | Assessment: IBM WebSphere Portal 7.0 Deployment and Administration Update | |
| A2040-911 | Assessment: IBM WebSphere Portal 8.0 Solution Development | |
| A2040-913 | Assessment: Developing Websites using IBM Lotus Web Content Management 7.0 | |
| A2040-914 | Assessment: Administering IBM Lotus Quickr 8.5 for Domino | |
| A2040-916 | Assessment: IBM Forms 4 - Form Design and Development | |
| A2040-917 | Assessment: Administering IBM Connections 3.0 | |
| A2040-918 | Assessment: Developing Portlets and Web Applications with IBM WebSphere Portlet Factory 7.0 | |
| A2040-920 | Assessment: IBM WebSphere Portal 7.0 Deployment and Administration | |
| A2040-921 | Assessment: IBM webSphere Portal 7.0 Migration and Support | |
| A2040-922 | Assessment: Developing IBM Lotus Domino 8.5.2 Applications: Advanced XPage Design | |
| A2040-923 | Assessment: IBM WebSphere Portal 8.0 Deployment and Administration | |
| A2040-924 | Assessment: IBM WebSphere Portal 8.0 Migration and Support Instructions | |
| A2040-925 | Assessment: Installing and Configuring IBM Lotus Notes and Domino 8.5 | |
| A2040-927 | Assessment: Developing Portlets and Web Applications with IBM Web Experience Factory 8.0 | |
| A2040-928 | Assessment: Developing Websites Using IBM Web Content Manager 8.0 | |
| A2040-929 | Assessment: IBM WebSphere Portal 8.0 Deployment and Administration Update | |
| A2040-951 | Assessment: IBM Lotus Notes Domino 8.5 Application development Update | |
| A2040-956 | Assessment: IBM Lotus Notes Domino 8.5 System Administration Update | |
| A2040-985 | Assessment: Developing IBM Lotus Notes and Domino 8.5 Applications | |
| A2040-986 | Assessment: Creating Notes & Domino 8.5 Applications with Xpages & Advanced Techniques | |
| A2040-988 | Assessment: Administering IBM Lotus Sametime 8.5 | |
| A2050-219 | Assessment: IBM Sterling Order Management V9.1 Deployment | |
| A2050-723 | Assessment: IBM WebSphere Commerce V7.0 Application Development | |
| A2050-724 | Assessment: IBM WebSphere Commerce V7.0, System Administration | |
| A2060-218 | Assessment: IBM Sterling B2B Integrator V5.2, Solution Implementation | |
| A2060-350 | Assessment: IBM WebSphere Transformation Extender V8.4, Application Development | |
| A2070-443 | Assessment: IBM DB2 Content Manager V8.3 | |
| A2070-580 | Assessment: IBM Case Manager V5.0 | |
| A2070-581 | Assessment: IBM FileNet Content Manager V5.1 | |
| A2070-583 | Assessment: IBM Content Analytics and Search V2.2 - Assessment | |
| A2090-303 | Assessment: IBM InfoSphere DataStage v9.1 Assessment | 4 |
| A2090-420 | Assessment: InfoSphere MDM Server v9.0 - Assessment | |
| A2090-421 | Assessment: InfoSphere DataStage v8.5 | |
| A2090-422 | Assessment: InfoSphere QualityStage v8.5 Assessment | |
| A2090-423 | Assessment: Information Analyzer v8.5 Assessment | |
| A2090-463 | Assessment: IBM InfoSphere Guardium - Assessment | |
| A2090-541 | Assessment: DB2 9.7 DBA for Linux UNIX and Windows | |
| A2090-543 | Assessment: DB2 9.7 Application Development | |
| A2090-544 | Assessment: DB2 9.7 Advanced DBA for LUW - Assessment | 4 |
| A2090-545 | Assessment: DB2 9.7 SQL Procedure Developer Assessment | |
| A2090-550 | Assessment: IBM solidDB and IBM solidDB Universal Cache-Assessment | |
| A2090-552 | Assessment: IBM InfoSphere Optim for Distributed Systems - V7.3.1- Assessment | |
| A2090-556 | Assessment: Informix 11.50 Application Developer-Assessment | |
| A2090-558 | Assessment: Informix 11.70 Fundamentals | |
| A2090-559 | Assessment: IBM Certified Developer - IBM Informix Genero v1 | |
| A2090-610 | Assessment: DB2 10.1 Fundamentals - Assessment | 3 |
| A2090-611 | Assessment: DB2 10.1 DBA for Linux, UNIX, and Windows - Assessment | 3 |
| A2090-612 | Assessment: DB2 10 DBA for z/OS Assessment | 4 |
| A2090-614 | Assessment: DB2 10.1 Advanced DBA for Linux UNIX and Windows | |
| A2090-617 | Assessment: DB2 10 System Administrator for z/OS | |
| A2090-619 | Assessment: IBM Informix 12.10 System Administrator | |
| A2090-719 | Assessment: InfoSphere Warehouse V9.5-Assessment | |
| A2090-730 | Assessment: DB2 9 Family Fundamentals | |
| A2090-731 | Assessment: DB2 9 DBA for LUW-Assessment | |
| A2090-733 | Assessment: DB2 9 Application Developer | |
| A2090-734 | Assessment: DB2 9 Advanced Database Administrator for LUW-Assessment | |
| A2090-735 | Assessment: DB2 9.5 SQL Procedure Developer-Assessment | |
| A2090-737 | Assessment: DB2 9 System Administrator for z/OS-Assessment | |
| A2090-919 | Assessment: Informix 11.70 System Administrator Assessment | |
| A2150-006 | Assessment: IBM Tivoli Identity Manager V5.1 Implementation | 4 |
| A2150-038 | Assess: IBM Tivoli Identity Manager V5.1 Fundamentals | |
| A2150-039 | Assess: IBM Tivoli Access Manager for e-business V6.1.1 Implementation | |
| A2150-195 | Assess: IBM Security QRadar V7.0 MR4 Fundamentals | |
| A2150-196 | Assess: IBM Security QRadar SIEM V7.1 Implementation | |
| A2150-533 | Assess: IBM Security SiteProtector Systems V2.0 SP8.1 | |
| A2150-537 | Assess: IBM Tivoli Directory Server V6.3 Implementation | 3 |
| A2150-561 | Assessment: IBM Security Network Intrusion Prevention System V4.3 Implementation | |
| A2150-563 | Assess: IBM Tivoli Directory Integrator V7.1 Implementation | |
| A2150-575 | Assess: IBM Tivoli Federated Identity Manager V6.2.2 Implementation | |
| A2150-596 | Assess: IBM Security Access Manager for Enterprise Single Sign-On V8.2 Implementation | |
| A2160-667 | Assessment: IBM Architectural Design of SOA Solutions | |
| A2160-669 | Assessment: SOA Fundamentals [2008] | |
| A2180-175 | Assessment: IBM WebSphere Lombardi Edition V7.2, Development (Entry) | |
| A2180-178 | Assessment: IBM WebSphere Lombardi Edition V7.2, BPM Development | |
| A2180-181 | Assessment: IBM WebSphere ILOG JRules BRMS V7.1, Application Development | |
| A2180-183 | Assessment: IBM WebSphere Message Broker V7.0, Solution Development | |
| A2180-184 | Assessment: IBM WebSphere Message Broker V7.0, System Administration | |
| A2180-188 | Assessment: IBM WebSphere Lombardi Edition V7.2, BPM Program Management | |
| A2180-253 | Assessment: IBM WebSphere Application Server Network Deployment V6.1 Core Admin | |
| A2180-270 | Assessment: IBM Business Process Manager Advanced V7.5, Integration Development | |
| A2180-271 | Assessment: IBM Business Process Manager Advanced V7.5.1, Deployment | |
| A2180-272 | Assessment: IBM WebSphere Message Broker V8.0, Solution Development | |
| A2180-315 | Assessment: IBM WebSphere Message Broker V6.1, Solution Development | |
| A2180-317 | Assessment: IBM WebSphere Application Server Network Deployment V8.0, Core Administration | |
| A2180-371 | Assessment: Web Services Development for IBM WebSphere Application Server V7.0 | |
| A2180-373 | Assessment: IBM WebSphere Business Monitor V6.2, Solution Development | |
| A2180-374 | Assessment: IBM WebSphere MQ V7.0, System Administration | |
| A2180-376 | Assessment: IBM WebSphere MQ V7.0, Solution Design | 3 |
| A2180-377 | Assessment: IBM WebSphere Application Server Network Deployment V7.0, Core Administration | |
| A2180-379 | Assessment: IBM WebSphere Integration Developer V6.2, Solution Development | |
| A2180-400 | Assessment: IBM WebSphere Operational Decision Management V8.0, Application Development | |
| A2180-529 | Assessment: IBM WebSphere ILOG JRules V7.0, Application Development | |
| A2180-605 | Assessment: IBM WebSphere Enterprise Service Bus V7.0, Integration Development | |
| A2180-606 | Assessment: IBM WebSphere Business Modeler Advanced Edition V7.0, Business Analysis and Design | |
| A2180-607 | Assessment: IBM WebSphere Process Server V7.0, Integration Development | |
| A2180-608 | Assessment: IBM WebSphere Process Server V7.0, Deployment | |
| A2180-992 | Assessment: IBM WebSphere Business Modeler Advanced V6.1, Business Analysis and Design | |
| A2180-995 | Assessment: IBM WebSphere Process Server V6.1, System Administration | |
| A4040-108 | Assessment: Power Systems Enterprise Technical Support for AIX and Linux -v2 | |
| A4040-109 | Assessment: Power Systems Virtualization Technical Support for AIX and Linux -v2 | |
| A4040-120 | Assessment: Associate: IBM i 7.1 Administration | |
| A4040-121 | Assessment: Virtualization Technical Support for IBM i -v1 | |
| A4040-122 | Assessment: Power Systems with POWER7 Common Sales Skills -v2 | 4 |
| A4040-123 | Assessment: Power Systems with POWER7 and AIX & Linux Sales Skills -v2 | |
| A4040-124 | Assessment: Power Systems with POWER7 and IBM i Sales Skills -v2 | 4 |
| A4040-129 | Assessment: IBM i 7.1 Administration | 3 |
| A4040-221 | Assessment: AIX 7 Administration | |
| A4040-224 | Assessment: Power Systems with POWER7 Common Technical Sales Skills -v2 | 4 |
| A4040-225 | Assessment: Power Systems with POWER7 and AIX & Linux Technical Sales Skills - v2 | |
| A4040-226 | Assessment: Power Systems with POWER7 and IBM i Technical Sales Skills -v2 | |
| A4040-332 | Assessment: High Availability for AIX - Technical Support and Administration -v2 | 3 |
| A4070-603 | Assessment: IBM System z Solution Sales V6 | |
| A4120-784 | Assessment: IBM PureFlex Technical Expert V1 | |
| A6030-041 | Assessment: Programming with IBM Enterprise PL/I | |
| A6030-042 | Assessment: Developing with IBM Enterprise PL/I | |
| A6040-752 | Assessment: Retail Store Solution Sales V4 | |
| BAS-001 | IBM OpenPages Developer Fundamentals | |
| BAS-002 | IBM Algo Financial Modeler Developer Fundamentals | |
| BAS-004 | IBM Cognos ICM Essentials | |
| BAS-010 | IBM SPSS Modeler Professional v2 | 1 |
| BAS-011 | IBM SPSS Statistics Level 1 v2 | |
| BAS-012 | IBM SPSS Modeler Data Analysis for Business Partners v2 | |
| C2010-005 | IBM Maximo Asset Management V7.1 Solution Designer | |
| C2010-023 | IBM Tivoli Support Provider Tools and Processes Exam | |
| C2010-501 | IBM Maximo Asset Management V7.5 Infrastructure Implementation Exam | |
| C2010-502 | IBM Endpoint Manager for Mobile Devices V2.1 Implementation Exam | 4 |
| C2010-503 | IBM Tivoli Monitoring V6.3 Fundamentals Exam | 5 |
| C2010-538 | IBM Tivoli Monitoring V6.2.2 Implementation Exam | |
| C2010-539 | IBM Tivoli Storage Manager V6.2 Administration Exam | |
| C2010-564 | Fundamentals Applying of Tivoli Storage Management V3 Exam | |
| C2010-565 | IBM Tivoli Network Manager IP Edition V3.9 Implementation Exam | |
| C2010-568 | IBM Tivoli Composite Application Manager for Application Diagnostics V7.1 Implementation Exam | |
| C2010-569 | IBM Tivoli Workload Scheduler V8.6 Implementation Exam | |
| C2010-570 | IBM Maximo Asset Management V7.5 Implementation Exam | |
| C2010-571 | IBM Tivoli Process Automation Engine V7.5 Implementation Exam | 4 |
| C2010-572 | IBM Tivoli Monitoring V6.2.3 Administration Exam | |
| C2010-573 | IBM Tivoli Netcool/Impact V6.1 Implementation Exam | |
| C2010-574 | IBM Tivoli Business Service Manager V6.1 Implementation | |
| C2010-577 | IBM Tivoli Endpoint Manager V8.2 Implementation Exam | 3 |
| C2010-578 | Fundamentals of Applying Tivoli Service Availability and Performance Management Solutions V3 Exam | |
| C2010-579 | IBM Tivoli Storage Manager V6.3 Fundamentals Exam | 4 |
| C2010-590 | IBM Tivoli Storage Manager V6.3 Implementation Exam | 4 |
| C2010-591 | Fundamentals of Applying Tivoli Service Delivery and Process Automation Solutions V3 Exam | |
| C2010-597 | IBM TRIRIGA Application Platform V3.2.1 Application Development Exam | 4 |
| C2010-598 | IBM Tivoli Storage Manager V6.3 Administration Exam | 4 |
| C2010-599 | IBM Storage Productivity Center V5.1 Implementation | |
| C2010-651 | Fundamentals of Applying Maximo Asset Management Solutions V3 Exam | 5 |
| C2010-652 | IBM SmartCloud Control Desk V7.5 Fundamentals Exam | 3 |
| C2010-656 | IBM SmartCloud Control Desk V7.5 Service Request Management Implementation Exam | |
| C2010-657 | IBM Tivoli Netcool/OMNIbus V7.4 Implementation Exam | 4 |
| C2020-001 | IBM OpenPages Developer Fundamentals Exam | |
| C2020-002 | IBM Algo Financial Modeler Developer Fundamentals Exam | |
| C2020-010 | IBM SPSS Modeler Professional v2 Exam | |
| C2020-011 | IBM SPSS Statistics Level 1 v2 Exam | |
| C2020-012 | IBM SPSS Modeler Data Analysis for Business Partners v2 Exam | |
| C2020-013 | IBM SPSS Modeler Data Mining for Business Partners v2 | |
| C2020-105 | IBM Cognos 8 BI Technical Specialist Exam | |
| C2020-205 | IBM Cognos 8 Controller Technical Specialist Exam | |
| C2020-385 | IBM Cognos TM1 Master | |
| C2020-605 | IBM Cognos 10 Controller Developer Exam | |
| C2020-612 | IBM Cognos 10 BI Author Exam | |
| C2020-615 | IBM Cognos Real-time Monitoring Developer Exam | |
| C2020-622 | IBM Cognos 10 BI Administrator Exam | |
| C2020-625 | IBM Cognos 10 BI Data Warehouse Developer Exam | |
| C2020-632 | IBM Cognos 10 BI Metadata Model Developer Exam | |
| C2020-635 | IBM Cognos 10 BI OLAP Developer Exam | |
| C2020-642 | IBM Cognos 10 BI Scorecard Developer Exam | |
| C2020-645 | IBM Cognos 10 BI Multidimensional Author Exam | |
| C2020-700 | IBM Cognos 10 Planning Application Consultant Exam | |
| C2020-701 | IBM Cognos TM1 10.1 Analyst Exam | |
| C2020-702 | IBM Cognos TM1 10.1 Developer Exam | |
| C2020-703 | IBM Cognos TM1 10.1 Administrator Exam | |
| C2020-706 | IBM Cognos Financial Statement Reporting Developer Exam | |
| C2030-280 | IBM Cloud Computing Infrastructure Architect V1 Exam | 5 |
| C2030-283 | Foundations of IBM Cloud Computing Architecture V3 Exam | 2 |
| C2040-403 | IBM Forms 8.0 - Form Design and Development Exam | |
| C2040-404 | Developing Enterprise Mobile Applications with IBM Worklight and IBM WebSphere Portal Exam | |
| C2040-405 | IBM Notes and Domino 9.0 Social Edition System Administration Update Exam | |
| C2040-406 | IBM Notes and Domino 9.0 Social Edition System Administration A Exam | |
| C2040-407 | IBM Notes and Domino 9.0 Social Edition System Administration B Exam | |
| C2040-408 | IBM Notes and Domino 9.0 Social Edition Application Development Update Exam | |
| C2040-409 | IBM Notes and Domino 9.0 Social Edition Application Development Exam A | |
| C2040-410 | IBM Notes and Domino 9.0 Social Edition Application Development Exam B | |
| C2040-412 | IBM Notes Traveler Administration Exam | |
| C2040-440 | IBM WebSphere Portal and Portal Products Fundamentals Exam | |
| C2040-441 | IBM Social Software and Unified Communications Fundamentals Exam | |
| C2040-442 | IBM Notes and Domino Fundamentals Exam | |
| C2040-840 | IBM Lotus Notes Domino 8 Configuring Domino Web Servers Exam | |
| C2040-910 | IBM WebSphere Portal 7.0 Deployment and Administration Update Exam | |
| C2040-911 | IBM WebSphere Portal 8.0 Solution Development Exam | |
| C2040-913 | Developing Websites using IBM Lotus Web Content Management 7.0 Exam | |
| C2040-915 | IBM WebSphere Portal 7.0 Solution Development | |
| C2040-916 | IBM Forms 4 - Form Design and Development Exam | |
| C2040-917 | Administering IBM Connections 3.0 Exam | |
| C2040-918 | Developing Portlets and Web Applications with IBM WebSphere Portlet Factory 7.0 | |
| C2040-920 | IBM WebSphere Portal 7.0 Deployment and Administration Exam | |
| C2040-921 | IBM WebSphere Portal 7.0 Migration and Support Exam | |
| C2040-922 | Developing IBM Lotus Domino 8.5.2 Applications: Advanced XPage Design Exam | |
| C2040-923 | IBM WebSphere Portal 8.0 Deployment and Administration Exam | |
| C2040-924 | IBM WebSphere Portal 8.0 Migration and Support Exam | |
| C2040-925 | Installing and Configuring IBM Lotus Notes and Domino 8.5 Exam | |
| C2040-927 | Developing Portlets and Web Applications with IBM Web Experience Factory 8.0 Exam | |
| C2040-928 | Developing Websites Using IBM Web Content Manager 8.0 Exam | |
| C2040-929 | IBM WebSphere Portal 8.0 Deployment and Administration Update Exam | |
| C2040-956 | IBM Lotus Notes Domino 8.5 System Administration Update - Exam | |
| C2040-985 | Developing IBM Lotus Notes and Domino 8.5 Applications Exam | |
| C2040-986 | Creating IBM Lotus Notes and Domino 8.5 Applications with Xpages and Advanced Techniques Exam | |
| C2040-988 | Administering IBM Lotus Sametime 8.5 Exam | |
| C2050-219 | IBM Sterling Order Management V9.1, Deployment Exam | |
| C2050-241 | IBM Sterling Order Management V9.2, Solution Design Exam | 1 |
| C2050-723 | IBM WebSphere Commerce V7.0 Application Development Exam | |
| C2050-724 | IBM WebSphere Commerce V7.0, System Administration Exam | |
| C2060-218 | IBM Sterling B2B Integrator V5.2, Solution Implementation Exam | |
| C2060-350 | IBM WebSphere Transformation Extender V8.4, Application Development | |
| C2070-443 | IBM DB2 Content Manager V8.3 | |
| C2070-448 | IBM Content Collector (ICC) v2.2 Exam | 3 |
| C2070-580 | IBM Case Manager V5.0 Exam | |
| C2070-581 | IBM FileNet Content Manager V5.1 Exam | |
| C2070-583 | IBM Content Analytics and Search v2.2 Exam | |
| C2070-587 | IBM FileNet P8 V5.1 Exam | 2 |
| C2080-470 | IBM Unica Campaign V8.5 Exam | 2 |
| C2090-303 | IBM InfoSphere DataStage v9.1 | 3 |
| C2090-420 | IBM InfoSphere MDM Server v9.0 Exam | |
| C2090-421 | InfoSphere DataStage v8.5 Exam | |
| C2090-422 | InfoSphere QualityStage v8.5 Exam | |
| C2090-423 | IBM Information Analyzer v8.5 Exam | |
| C2090-463 | IBM InfoSphere Guardium Exam | |
| C2090-541 | DB2 9.7 DBA for Linux UNIX and Windows Exam | |
| C2090-543 | DB2 9.7 Application Development Exam | |
| C2090-544 | DB2 9.7 Advanced DBA for LUW Exam | 3 |
| C2090-545 | DB2 9.7 SQL Procedure Developer Exam | |
| C2090-550 | IBM solidDB and IBM solidDB Universal Cache Exam | |
| C2090-556 | Informix 11.50 Application Developer Exam | |
| C2090-558 | Informix 11.70 Fundamentals Exam | |
| C2090-559 | IBM Certified Developer - IBM Informix Genero v1 Exam | |
| C2090-610 | DB2 10.1 Fundamentals Exam | 4 |
| C2090-611 | DB2 10.1 DBA for Linux, UNIX, and Windows Exam | 3 |
| C2090-612 | DB2 10 DBA for z/OS | 4 |
| C2090-614 | DB2 10.1 Advanced DBA for Linux UNIX and Windows Exam | |
| C2090-617 | DB2 10 System Administrator for z/OS Exam | |
| C2090-619 | IBM Informix 12.10 System Administrator Exam | |
| C2090-719 | InfoSphere Warehouse V9.5 Exam | |
| C2090-730 | DB2 9 Family Fundamentals Exam | |
| C2090-733 | DB2 9 Application Developer Exam | |
| C2090-737 | DB2 9 System Administrator for z/OS - Exam | |
| C2090-919 | Informix 11.70 System Administrator Exam | |
| C2140-047 | Rational System Architect: BPMN Emphasis Exam | 2 |
| C2150-006 | IBM Tivoli Identity Manager V5.1 Implementation Exam | 3 |
| C2150-038 | IBM Tivoli Identity Manager V5.1 Fundamentals Exam | |
| C2150-039 | IBM Tivoli Access Manager for e-business V6.1.1 Implementation Exam | |
| C2150-195 | IBM Security QRadar V7.0 MR4 Fundamentals | |
| C2150-196 | IBM Security QRadar SIEM V7.1 Implementation Exam | |
| C2150-198 | IBM Security Access Manager V7.0 Implementation Exam | 2 |
| C2150-533 | IBM Security SiteProtector Systems V2.0 SP8.1 | |
| C2150-536 | Fundamentals of Applying Tivoli Security and Compliance Management Solutions V3 Exam | |
| C2150-537 | IBM Tivoli Directory Server V6.3 Implementation Exam | 3 |
| C2150-561 | IBM Security Network Intrusion Prevention System V4.3 Implementation Exam | |
| C2150-563 | IBM Tivoli Directory Integrator V7.1Implementation | |
| C2150-575 | IBM Tivoli Federated Identity Manager V6.2.2 Implementation Exam | |
| C2150-596 | IBM Security Access Manager for Enterprise Single Sign-On V8.2 Implementation Exam | |
| C2160-667 | Architectural Design of SOA Solutions - Exam | |
| C2160-669 | SOA Fundamentals [2008] Exam | |
| C2180-175 | IBM WebSphere Lombardi Edition V7.2, Development (Entry) Exam | |
| C2180-178 | IBM WebSphere Lombardi Edition V7.2, BPM Development Exam | |
| C2180-181 | IBM WebSphere ILOG JRules BRMS V7.1, Application Development Exam | |
| C2180-183 | IBM WebSphere Message Broker V7.0, Solution Development Exam | |
| C2180-184 | IBM WebSphere Message Broker V7.0, System Administration Exam | |
| C2180-188 | IBM WebSphere Lombardi Edition V7.2, BPM Program Management Exam | |
| C2180-270 | IBM Business Process Manager Advanced V7.5, Integration Development Exam | |
| C2180-271 | IBM Business Process Manager Advanced V7.5.1, Deployment Exam | |
| C2180-272 | IBM WebSphere Message Broker V8.0 Solution Development Exam | |
| C2180-317 | IBM WebSphere Application Server Network Deployment V8.0, Core Administration Exam | |
| C2180-371 | Web Services Development for IBM WebSphere Application Server V7.0 Exam | |
| C2180-373 | IBM WebSphere Business Monitor V6.2, Solution Development Exam | |
| C2180-374 | IBM WebSphere MQ V7.0, System Administration Exam | |
| C2180-376 | IBM WebSphere MQ V7.0, Solution Design Exam | 3 |
| C2180-377 | IBM WebSphere Application Server Network Deployment V7.0, Core Administration Exam | |
| C2180-379 | IBM WebSphere Integration Developer V6.2, Solution Development Exam | |
| C2180-400 | IBM WebSphere Operational Decision Management V8.0 Application Development Exam | |
| C2180-529 | IBM WebSphere ILOG JRules V7.0, Application Development Exam | |
| C2180-605 | IBM WebSphere Enterprise Service Bus V7.0, Integration Development Exam | |
| C2180-606 | IBM WebSphere Business Modeler Advanced Edition V7.0, Business Analysis and Design Exam | |
| C2180-607 | IBM WebSphere Process Server V7.0, Integration Development Exam | |
| C2180-608 | IBM WebSphere Process Server V7.0, Deployment Exam | |
| C4040-108 | Power Systems Enterprise Technical Support for AIX and Linux -v2 | 4 |
| C4040-109 | Virtualization Technical Support and Administration for AIX and Linux -v2 | |
| C4040-120 | Associate: IBM i 7.1 Administration | |
| C4040-121 | Virtualization Technical Support for IBM i -v1 Exam | |
| C4040-122 | Power Systems with POWER7 Common Sales Skills -v2 Exam | 4 |
| C4040-123 | Power Systems with POWER7 and AIX & Linux Sales Skills -v2 Exam | |
| C4040-124 | Power Systems with POWER7 and IBM i Sales Skills -v2 Exam | 4 |
| C4040-129 | IBM i 7.1 Administration Exam | 3 |
| C4040-221 | AIX 7 Administration Exam | 4 |
| C4040-224 | Power Systems with POWER7 Common Technical Sales Skills -v2 Exam | 4 |
| C4040-225 | Power Systems with POWER7 and AIX & Linux Technical Sales Skills - v2 Exam | |
| C4040-226 | Power Systems with POWER7 and IBM i Technical Sales Skills -v2 Exam | |
| C4040-332 | High Availability for AIX - Technical Support and Administration -v2 Exam | 4 |
| C4070-603 | IBM System z Solution Sales V6 Exam | |
| C4090-450 | Midrange Storage Sales V1 Exam | 3 |
| C4090-451 | IBM Midrange Storage Technical Support V3 | |
| C4090-452 | IBM Storwize V7000 Technical Solutions V2 Exam | 2 |
| C4090-453 | IBM System Storage DS8000 Technical Solutions V3 Exam | 2 |
| C4090-958 | Enterprise Storage Technical Support V3 Exam | 2 |
| C4090-959 | Enterprise Storage Sales V3 (C4090-959) | 4 |
| C4120-784 | IBM PureFlex Technical Expert V1 Exam | |
| C6030-041 | Programming with IBM Enterprise PL/I Exam | |
| C6030-042 | Developing with IBM Enterprise PL/I Exam | |
| C6040-752 | IBM Certified Specialist - Retail Store Solution Sales V4 | |
| COG-105 | IBM Cognos 8 BI Technical Specialist | |
| COG-112 | IBM Cognos 8 BI Author | 1 |
| COG-122 | IBM Cognos 8 BI Administrator | 1 |
| COG-125 | Cognos 8 BI Data Warehouse Developer | |
| COG-132 | IBM Cognos 8 BI Metadata Model Developer | |
| COG-135 | IBM Cognos 8 BI OLAP Developer | |
| COG-142 | IBM Cognos 8 BI Scorecard Developer | |
| COG-145 | IBM Cognos 8 BI Multidimensional Author | |
| COG-180 | IBM Cognos 8 BI Professional | |
| COG-185 | IBM Cognos 8 Migration Professional Exam | |
| COG-200 | IBM Cognos 8 Controller Developer | |
| COG-205 | IBM Cognos 8 Controller Technical Specialist | |
| COG-210 | IBM Cognos 8 BI Professional | |
| COG-300 | IBM Cognos TM1 Analyst | |
| COG-310 | IBM Cognos TM1 Developer | |
| COG-320 | IBM Cognos Express Xcelerator and Advisor v9 | |
| COG-321 | IBM Cognos Express Reporter v9.0 | |
| COG-385 | IBM Cognos TM1 Master Exam | |
| COG-400 | IBM Cognos 8 Planning Application Consultant | |
| COG-480 | IBM Cognos 8 Planning Professional | |
| COG-500 | IBM Cognos 8 Analytic Applications Developer | |
| COG-605 | IBM Cognos 10 Controller Developer | |
| COG-612 | IBM Cognos 10 BI Author | |
| COG-615 | IBM Cognos Real-time Monitoring Developer | |
| COG-622 | IBM Cognos 10 BI Administrator | |
| COG-625 | IBM Cognos 10 BI Data Warehouse Developer | |
| COG-632 | IBM Cognos 10 BI Metadata Model Developer | |
| COG-635 | IBM Cognos 10 BI OLAP Developer | 1 |
| COG-642 | IBM Cognos 10 BI Scorecard Developer | |
| COG-645 | IBM Cognos 10 BI Multidimensional Author | |
| COG-700 | IBM Cognos 10 Planning Application Consultant | |
| COG-701 | IBM Cognos TM1 10.1 Analyst | |
| COG-702 | IBM Cognos TM1 10.1 Developer | |
| COG-703 | IBM Cognos TM1 10.1 Administrator | |
| COG-706 | IBM Cognos Financial Statement Reporting Developer | |
| CUR-008 | IBM Curam V6, Development | |
| CUR-009 | IBM Cúram V6, Business Analysis and Design | 1 |
| CUR-011 | IBM Cúram V6.0.4, Business Analysis and Design | |
| CUR-051 | IBM i2 Analyst's Notebook V8.9 | |
| LOT-402 | Administering IBM Connections 4.0 | |
| LOT-403 | IBM Forms 8.0 - Form Design and Development | |
| LOT-404 | Developing Enterprise Mobile Applications with IBM Worklight and IBM WebSphere Portal | |
| LOT-405 | IBM Notes and Domino 9.0 Social Edition System Administration Update | |
| LOT-406 | IBM Notes and Domino 9.0 Social Edition System Administration A | |
| LOT-407 | IBM Notes and Domino 9.0 Social Edition System Administration B | |
| LOT-409 | IBM Notes and Domino 9.0 Social Edition Application Development A | |
| LOT-410 | IBM Notes and Domino 9.0 Social Edition Application Development B | |
| LOT-412 | IBM Notes Traveler Administration | |
| LOT-440 | IBM WebSphere Portal and Portal Products Fundamentals | |
| LOT-441 | IBM Social Software and Unified Communications Fundamentals | |
| LOT-442 | IBM Notes and Domino Fundamentals | |
| LOT-701 | IBM Lotus Notes Domino Application Development Update | |
| LOT-702 | IBM Lotus Notes Domino 7 System Administration Update | |
| LOT-710 | IBM Lotus Notes Domino 7 Application Development Foundation Skills | |
| LOT-711 | IBM Lotus Notes Domino 7 Application Development Intermediate Skills | |
| LOT-712 | IBM Lotus Notes Domino 7 Developing Web Applications Exam | |
| LOT-720 | IBM Lotus Notes Domino 7 System Administration Operating Fundamentals | |
| LOT-721 | IBM Lotus Notes Domino 7 Building the Infrastructure | |
| LOT-722 | IBM Lotus Notes Domino 7 Managing Servers and Users | |
| LOT-735 | IBM Lotus Notes 8 System Administration Update | |
| LOT-738 | Developing Applications with IBM Lotus Sametime 7.5 Exam | |
| LOT-739 | IBM Lotus Domino 7 Configuring Domino Web Servers | |
| LOT-753 | Using JavaScript in IBM Lotus Domino 7 Applications | |
| LOT-755 | IBM Lotus Notes Domino 7 Implementing and Administering Security | |
| LOT-756 | Using Web Services in IBM Lotus Domino 7 Applications Exam | |
| LOT-800 | Administering IBM Lotus Sametime 8 Exam | |
| LOT-801 | IBM Lotus Notes Domino 8 Application Development Update Exam | |
| LOT-802 | IBM Lotus Notes Domino 8 System Administration Update | 2 |
| LOT-803 | Using LotusScript in IBM Lotus Domino 8 Applications Exam | |
| LOT-804 | Using JavaScript in IBM Lotus Domino 8 Applications | |
| LOT-805 | Using Web Services in IBM Lotus Domino 8 Applications Exam | |
| LOT-822 | Building Forms Applications Using IBM Workplace Forms 2.6 Exam | |
| LOT-824 | Building Portlets with IBM WebSphere Portlet Factory 6 Exam | |
| LOT-825 | IBM WebSphere Portal 6 Deployment and Administration | |
| LOT-828 | Administering IBM Workplace Services Express 2.6 | |
| LOT-829 | IBM WebSphere Portal 6 Application Development | |
| LOT-832 | Developing Websites Using IBM Workplace Web Content Management 6 | |
| LOT-834 | IBM Lotus Notes Domino 8 Application Development Foundation Skills | |
| LOT-835 | IBM Lotus Notes Domino 8 Application Development Intermediate Skills | |
| LOT-836 | IBM Lotus Notes Domino 8 Developing Web Applications | |
| LOT-838 | IBM Lotus Notes Domino 8 Developing Composite Applications | |
| LOT-840 | IBM Lotus Notes Domino 8 Configuring Domino Web Servers | 1 |
| LOT-841 | IBM Lotus Notes Domino 8 Implementing and Administering Security Exam | |
| LOT-847 | IBM Lotus Notes Domino 8 System Administration Operating Fundamentals | |
| LOT-848 | IBM Lotus Notes Domino 8 Building the Infrastructure | |
| LOT-849 | IBM Lotus Notes Domino 8 SysAdmn: Managing Users and Servers | |
| LOT-910 | IBM WebSphere Portal 7.0 Deployment and Administration Update | |
| LOT-911 | IBM WebSphere Portal 8.0 Solution Development | 3 |
| LOT-912 | IBM LotusLive 2010 Train 2 Technical Specialist | |
| LOT-913 | Developing Websites Using IBM Lotus Web Content Management 7.0 | |
| LOT-914 | Administering IBM Lotus Quickr 8.5 For Domino | |
| LOT-915 | IBM WebSphere Portal 7.0 Solution | 1 |
| LOT-916 | IBM Forms 4 - Form Design and Development | |
| LOT-917 | Administering IBM Connections 3.0 | |
| LOT-918 | Developing Portals & Web Apps IBM WebSphere Portlet Fact 7.0 | |
| LOT-919 | IBM LotusLive 2Q 2011 Technical Specialist | |
| LOT-920 | IBM WebSphere Portal 7.0 Deployment and Administration | |
| LOT-921 | IBM Websphere Portal 7.0 Migration and Support | |
| LOT-922 | Developing IBM Lotus Domino 8.5.2 Applications: Advanced XPage Design | |
| LOT-923 | IBM WebSphere Portal 8.0 Deployment and Administration | |
| LOT-924 | IBM WebSphere Portal 8.0 Migration and Support | |
| LOT-925 | Installing and Configuring IBM Lotus Notes and Domino 8.5 | 3 |
| LOT-926 | Managing and Maintaining IBM Lotus Notes and Domino 8.5 Environments | 2 |
| LOT-927 | Developing Portlets and Web Applications with IBM Web Experience Factory 8.0 | |
| LOT-928 | Developing Websites Using IBM Web Content Manager 8.0 | |
| LOT-929 | IBM WebSphere Portal 8.0 Deployment and Administration Update | |
| LOT-950 | Administering IBM Lotus Quickr 8.1 Services for IBM Lotus Domino | |
| LOT-951 | IBM Lotus Notes Domino 8.5 Application Development Update Exam | 1 |
| LOT-952 | IBM Lotus Notes Domino 8.5 Application Development Foundation Skills | |
| LOT-953 | IBM Lotus Notes Domino 8.5 Application Development Intermediate Skills | |
| LOT-954 | IBM Lotus Notes Domino 8.5 Developing Web Applications | |
| LOT-955 | IBM WebSphere Portal 6.1 Deployment and Administration | 3 |
| LOT-956 | IBM Lotus Notes Domino 8.5 System Administration Update Exam | |
| LOT-957 | Administering IBM Lotus Connections 2.0 | |
| LOT-958 | IBM SmartCloud Notes Hybrid Config & Onboard Data Transfer | 1 |
| LOT-959 | IBM WebShere Portal 6.1 Application Development | |
| LOT-980 | IBM Lotus Notes Domino 8.5 System Administration Operating Fundamentals | 1 |
| LOT-981 | IBM Lotus Notes 8.5 Building the Infrastructure Exam | |
| LOT-982 | Administering IBM Lotus Quickr 8.1 Services for IBM WebSphere Portal Exam | |
| LOT-983 | IBM Lotus Notes Domino 8.5 Managing Servers and Users | |
| LOT-985 | Developing IBM Lotus Notes and Domino 8.5 Applications | |
| LOT-986 | Creating IBM Lotus Notes and Domino 8.5 Applications with Xpages and Advanced Techniques | |
| LOT-987 | Administering IBM Lotus Connections 2.5 | |
| LOT-988 | Administering IBM Lotus Sametime 8.5 | |
| LOT-989 | Building Portlets with IBM WebSphere Portlet Factory 6.1.5 | |
| M2040-671 | IBM Notes and Domino Sales Mastery Test v3 | |
| SPS-100 | IBM SPSS Statistics Level 1 | |
| SPS-200 | IBMSPSSMPRO: IBM SPSS Modeler Professional | |
| SPS-201 | IBMSPSSMBPDA: IBM SPSS Modeler Business Partner Data Analyst Associate | |
| SPS-202 | IBMSPSSMBPDM: IBM SPSS Modeler Business Partner Data Mining Associate | |

IBM Certifications

Certification Name
Files

IBM Certified Advanced Application Developer (Advanced Application Developer)

IBM Certified Application Consultant (Application Consultant)

IBM Certified BPM Analyst (BPM Analyst)

IBM Certified Business Analyst (Business Analyst)

IBM Certified Mobile System Administrator (Mobile System Administrator)

IBM Certified Solution Architect (Solution Architect)

IBM Certified System Expert (System Expert)

Retired Exams

| Exam | Title | Files |
| --- | --- | --- |
| 000-180 | p5 and pSeries Enterprise Technical Support AIX 5L V5.3 | 2 |
| 000-670 | xSeries Sales V2 | 1 |
| 000-716 | | 6 |
| 000-869 | System i Technical Solutions - Implementation (including i5/OS V5R4) | 6 |


How to Open VCE Files
Use Visual CertExam Suite to open VCE files.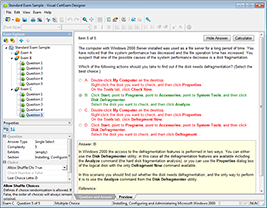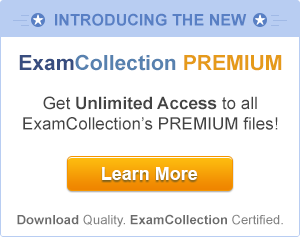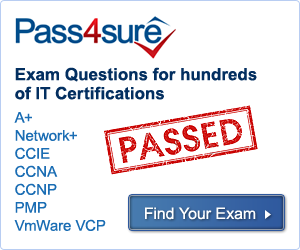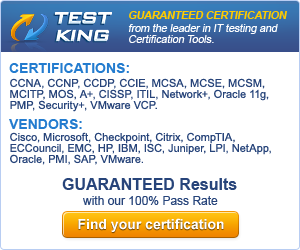 How to Create VCE Files
If you are also interested in creating VCE files from PDFs, you can read the tutorial.


Easy Way to Convert PDF to VCE
Exam Formatter is a free tool that will help you import PDF to VCE.


Stay Up With The Latest
VCE Uploads
Subscribe to the latest VCE uploads RSS feed.