Pass Your RedHat RHCSA Certification Easy!
100% Real RedHat RHCSA Certification Exams Questions & Answers, Accurate & Verified By IT Experts
Instant Download, Free Fast Updates, 99.6% Pass Rate.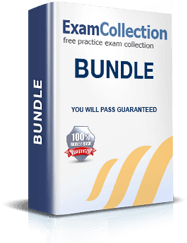 RHCSA Bundle
Red Hat Certified System Administrator (RHCSA)
Includes 111 Questions & Answers
$69.99
RedHat RHCSA Certification Bundle gives you unlimited access to "RHCSA" certification premium .vce files. However, this does not replace the need for a .vce reader. To download your .vce reader
click here
Download Free RHCSA Practice Test Questions VCE Files
Exam
Title
Files

Exam

EX200

Title

Red Hat Certified System Administrator (RHCSA)

Files

12
RedHat RHCSA Certification Exam Dumps & Practice Test Questions
Prepare with Top-Notch RedHat RHCSA Certification Practice Test Questions and Answers, Exam Dumps, Study Guide, Video Training Course from ExamCollection. All RedHat RHCSA Certification Exam Dumps & Practice Test Questions and Answers are uploaded by users who have passed the exam themselves.
Overview
Any IT professional whose job is related to Linux environment should opt for Red Hat certification RHCSA (Red Hat Certified System Administrator). In order to become certified in RHCSA, the candidates need to pass RHCSA EX200 exam. The exam testifies the candidate's skills and knowledge in Red Hat Enterprise Linux environments, principal system administration in Linux, the configuration of local storage, SELinux configuration, network file systems, operating running systems, and many other things related to core services.
Who can apply for RHCSA Exam?
Any candidate who has a working experience as a Red Hat Enterprise Linux system administrator, willing to do Red Hat Certified Engineer (RHCE®) certification afterwards, seeking validation of their skills or a student having knowledge in Red Hat System Administration I and II may opt for RHCSA certification. The candidates need to have an understanding of boot services, controlling services, encryption, software installation, command-line environments, etc.
What is Red Hat certification RHCSA Exam Pattern?
Red Hat Certified System Administrator (RHCSA) certification consists of one exam and that is EX200 test. The EX200 exam is designed for the candidates who want to ensure that they have a validation of knowledge and skills in Linux Administration area, for example, how the deployment and the other works are performed in Linux environment. EX200 certification exam includes 10 and 15 practical tasks. The time period of the exam is 2 hours 30 minutes. If the candidate is a professional who has a working knowledge of Linux Administration, then he or she will be able to solve the questions without difficulties as they are based on real tasks. There is no scale system here, the candidates just need to score 210 points (the maximum is 300).
Reasons to choose RHCSA Certification?
RHCSA certification is quite popular among candidates. First of all, one can't sit for RHCE certification exam without the successful completion of RHCE exam. Secondly, this certification helps you grow your career as an IT professional working on a Linux system. Interestingly, RHCSA certification is globally recognized, which means that candidates can become a valuable asset for any organization all across the globe. The candidates may also seek a salary hike as this improves their market value and boosts their career. The resume of the candidate also gets a new additional certification that makes them stand out of the crowd and add them value among other candidates.
ExamCollection provides the complete prep materials which include RedHat RHCSA Certification Exam Dumps, Practice Test Questions and Answers, Video Training Course and Study Guide which help the exam candidates to pass the exams quickly. Fast Updates to RedHat Certification Exam Dumps, Practice Test Questions and Accurate Answers verified by Industry Experts are taken from the latest pool of Questions.