RedHat RHCE Tests
Certification: RHCE
Certification Full Name: Red Hat Certified Engineer (RHCE)
RHCE Exam Screenshots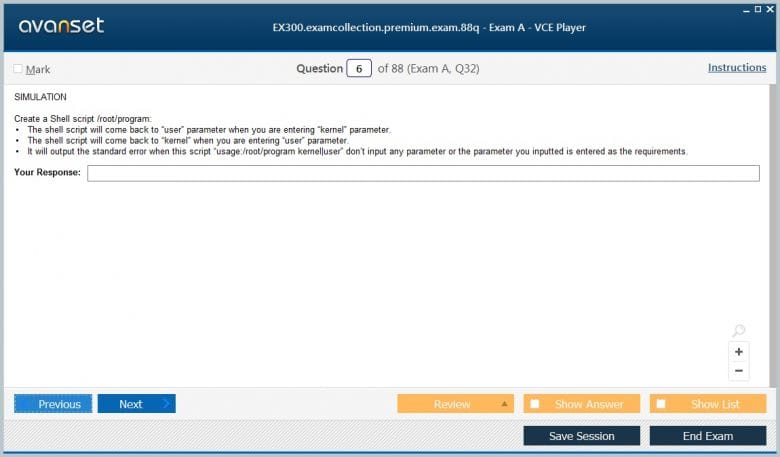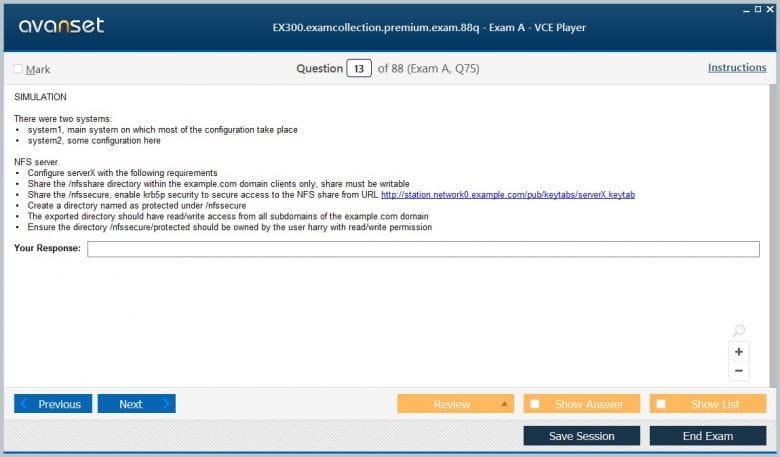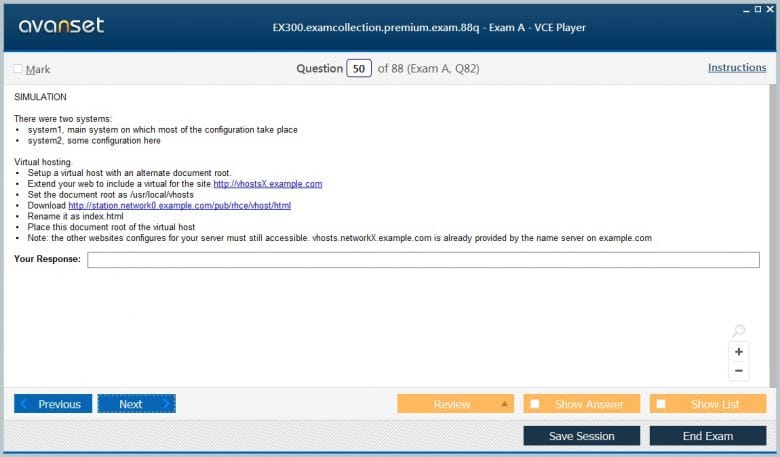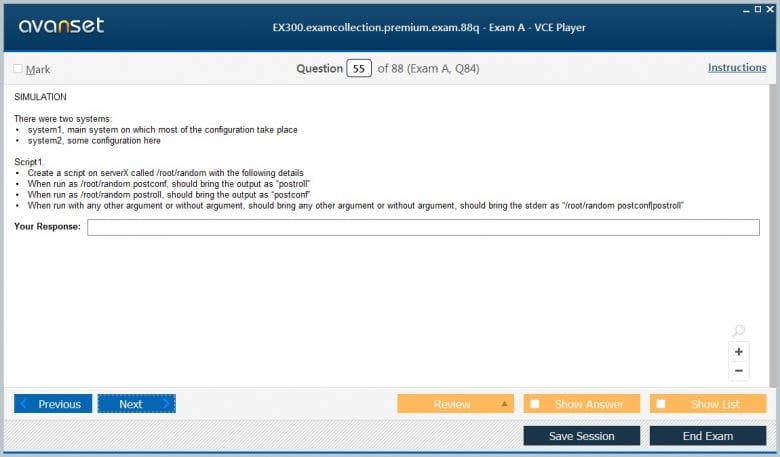 RHCE VCE Files

| Exam | Title | Files |
| --- | --- | --- |
| EX300 | Red Hat Certified Engineer (RHCE) | 5 |

Comments
* The most recent comments are on top.
---
Is
United Kingdom
Sep 12, 2019
Is this still valid? Please confirm
---
lucas
@sczensy, let your training be driven by the study guide...it will help you identify the contents of the exam. Use rhce vce files provided on the website. In my case, they helped during revision.
---
rosisky
i always had a dream of passing rhce certification exam and now i have achieved. have passion in whatever you are doing and all will be easy for you.
---
sczensy
which is the appropriate way to utilize rhce training materials.
---
marcos
hello,,rhce exam questions are tough. please be prepare well so that you won't face rough time during the exam period
---
rojo
United States
Jun 28, 2018
@phileva, it is no bad luck, you have to use all materials available here to find an easy moment during your exam. rhce certification proves your deep understanding of all concepts hence it toughness. perhaps, you can pass if you attempted all the quizzes
---
phileva
what a bad luck to me! i used rhce questions and answers during my preparation only to find merely 5 questions in exam that didn't help me pass.
---
lema
who has used rhce practice test to confirm whether they are 100%valid.
---
jasmine
i have passed rhce exam with flying colors. thanks to the colleagues who tirelessly share the best materials here.
---
swaggin
rhce premium files are the best we can use at the rush hour. i had not prepared well but it did wonders to me as the questions were just twisted but my the answers are constant
---
james
suppose you have any materials that can help the comrades preparing for the exam, lets share it here, be it rhce dumps or any material you have used and found out to be valid.
---
vera
United States
Jun 04, 2018
hey colleagues? give me a clear understanding of main concepts resented in rhce training. they are the solution to many questions that are available in the actual exam. realized this morning when doing one.


RHCE Certification Facts
Overview
Red Hat offers different levels of certifications. One such certification is Red Hat certification RHCE. Once the candidates become certified, they become a Red Hat® Certified Engineer (RHCE). This shows that the person has already obtained a Red Hat Certified System Administrator (RHCSA) credential. The certification validates the skills and knowledge of the candidates in Red Hat Enterprise Linux® systems, static routes configuration, system logging, Small Computer System Interface (iSCSI) configuration, packet filtering, Simple Mail Transfer Protocol (SMTP) system maintenance, system utilization, File Transfer Protocol (FTP), and network address translation.

Who can opt for Red Hat certifications (RHCE) Exam?
Anyone who is interested in applying Red Hat Enterprise Linux® systems and wants to pursue higher level certification with respect to RHCSA, can choose Red Hat certification RHCE (EX300). The candidates could be highly experienced Senior Linux System Administrators, students having training in System Administration I, II, and III, or someone who is willing to get a validation to show that he or she has skills in providing networking services.

What is Red Hat certification (RHCE) Exam Pattern?
In order to become Red Hat certification (RHCE) certified, the candidates must pass Red Hat Certified Systems Administrator exam first to be RHCSA certified. It means RHCE certificate will not be granted to a candidate until and unless he or she passes RHCSA exam (EX200). Only after having completed EX200 exam one is allowed to sit for EX300 exam. Red Hat certification exam (EX300) includes 10 and 15 hands-on assignments just like EX200. Nevertheless, the level of both the exams varies, as EX300 exam assignments deal with the questions related to Red Hat Enterprise Linux servers on which administrators work daily, whereas EX200 exam tests the basics of administration system, such as deployment scenarios. The duration of the exam is of 210 minutes and the passing score of Red Hat certification (RHCE) EX300 exam is 210.

Why Choose Red Hat certifications (RHCE)?
Red Hat certifications are quite popular these days. IT professionals may seek good jobs after becoming RHCE EX300 certified. This is a globally recognized certification and is designed in such a way that the candidates get an opportunity to prove their worth in the mainstream IT industry. Anyone who is willing to opt for RHCSA EX200 may also choose RHCE certification afterwards as it's higher in level and in career opportunities. This means that RHCE certified professionals can receive better remuneration from any IT company.

How to Open VCE Files
Use VCE Exam Simulator to open VCE files.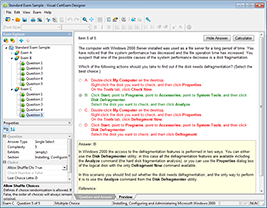 RedHat RHCE Training Courses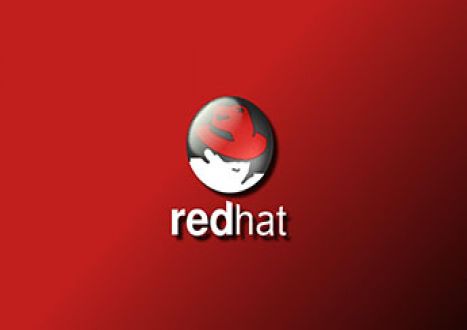 EX300: Red Hat Certified Engineer (RHCE)