Network Appliance NCDA Tests
Certification: NCDA
Certification Full Name: NetApp Certified Data Administrator
NCDA Exam Screenshots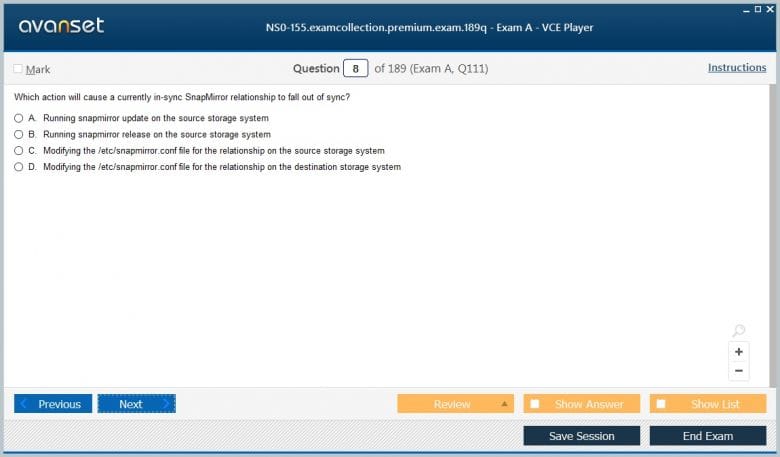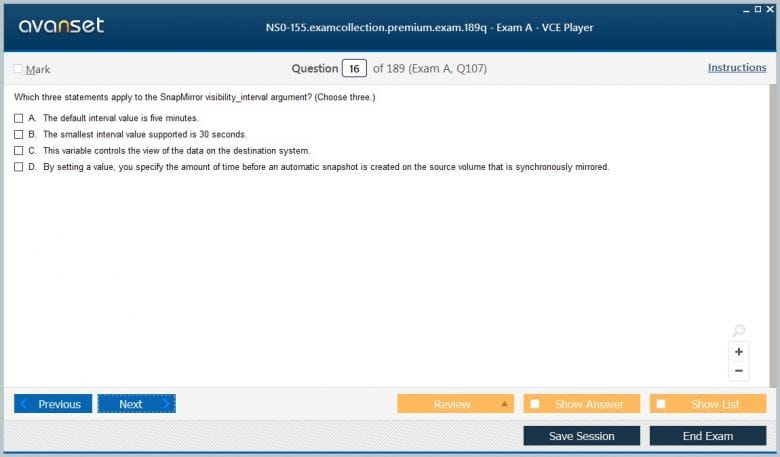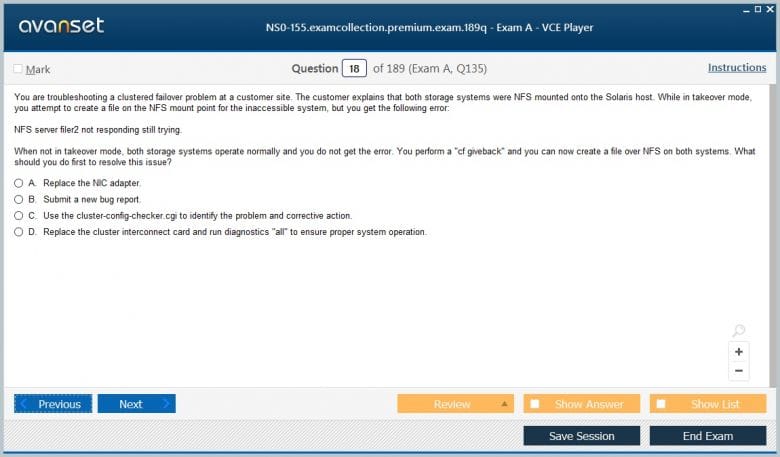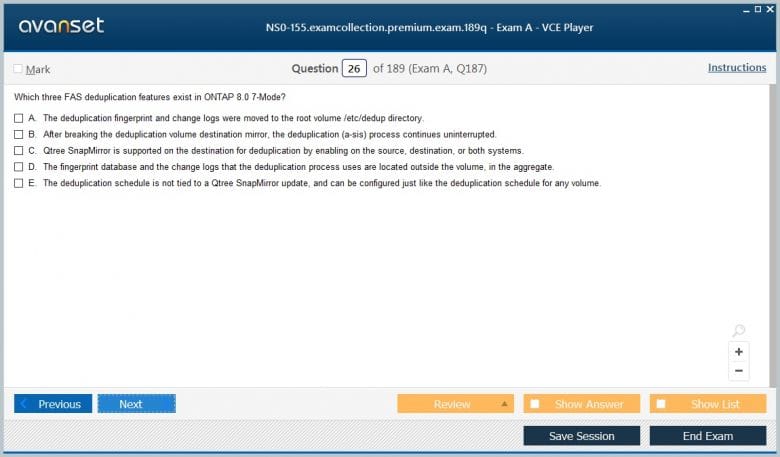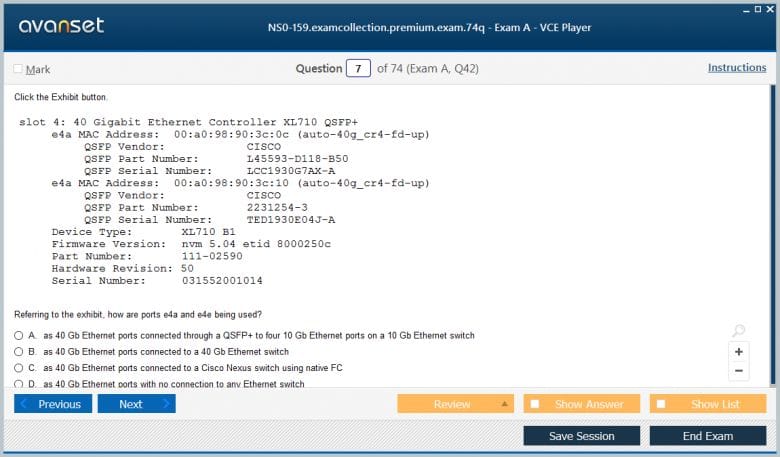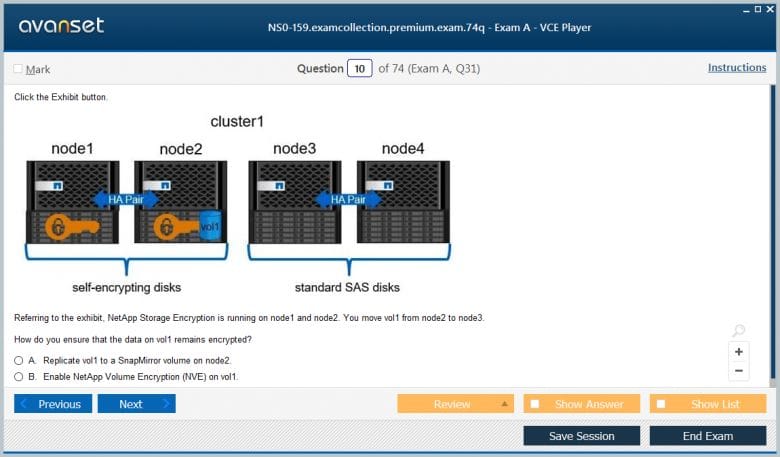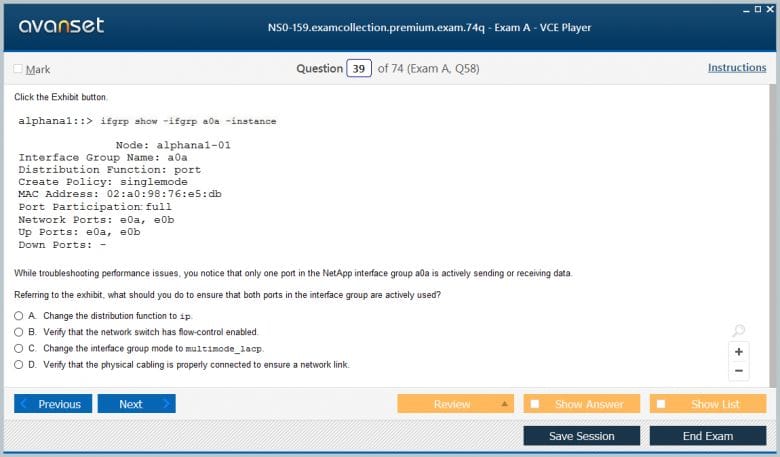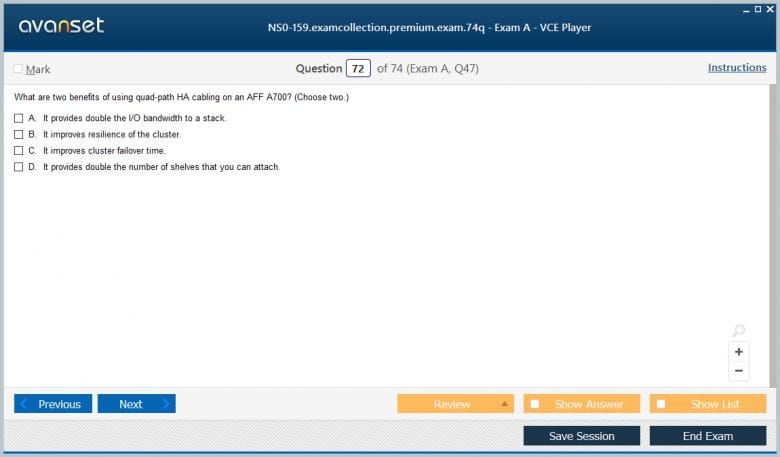 NCDA VCE Files

| Exam | Title | Files |
| --- | --- | --- |
| NS0-155 | NetApp Certified 7-Mode Data Administrator | 22 |
| NS0-159 | NetApp Certified Data Administrator (NCDA) | 4 |

Comments
* The most recent comments are on top.


NCDA Certification Facts
The NetApp certification lets candidates shine as a skilled NetApp professional. Its certification demonstrates that individuals have the skills necessary to manage and deploy NetApp technologies.

The NetApp Certified Data Administrator (NCDA) certification recognizes working knowledge of storage area network (SAN) administration, FCP and iSCSI components and configuration, CIFS and NFS management, data aggregation and deduplication, high availability, data clustering, protocol administration, storage performance and security. Candidates must be able to configure controllers running the NetApp Data ONTAP operating system in NFS and Windows (CIFS) environments, and understand NetApp SnapMirror, SnapRestore and SnapVault technologies.

NetApp Certified Data Administrators have proven skills in performing in-depth support, administrative functions, and performance management for NetApp data storage controllers running the ONTAP operating system in NFS and Windows (CIFS) multiprotocol environments.

Candidates for the NCDA certification should have at least 6 to 12 months of field experience implementing and administering NetApp data storage solutions in multiprotocol environments. In addition, candidates taking the NetApp Certified Data Administrator, ONTAP exam should know how to implement HA controller configurations, SyncMirror software for rapid data recovery, or ONTAP solutions with either single- or multi-node configurations.

NCDA logos and certificates will be granted to those individuals who successfully pass either of the following:
- NetApp Certified Data Administrator, ONTAP (NS0-158) exam - NetApp Certified 7-Mode Data Administrator (NS0-155) exam

The NetApp certification is valid for 27 months, and credential holders must meet recertification requirements during this period to maintain their certifications.

How to Open VCE Files
Use VCE Exam Simulator to open VCE files.