Oracle: Become Mobile Cloud Service 2016 Developer Certified Specialist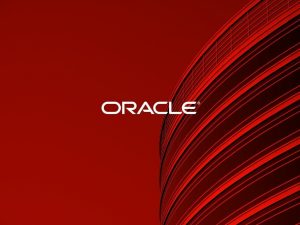 Widely known for its solutions, products and trainings, Oracle offers you a good chance of achieving an IT certification to work as a Mobile Cloud Service 2016 Developer Certified Specialist. There is a real possibility of boosting your career in this area with a new Oracle exam – Oracle Mobile Cloud Service 2016 Developer. Realize your secret ambition or simply upgrade your skills passing the exam and thereby showing your knowledge necessary to begin using Mobile Cloud Service (MCS) in a project by navigating the design-time architecture, creating mobile backends, using platform APIs, configuring connectors and implementing custom APIs. Being able to use the analytics dashboard, controlling mobile user access and administering environments will be also your great advantage. Having all the abilities and experience in the topics mentioned above, you'll get a competitive edge and get certified with Oracle.
The Oracle certification exam is validated against MCS 1.2 (16.1.3) and contains multiple-choice questions. Unfortunately, neither the number of questions nor the duration of the exam is known.
Oracle Mobile Cloud Service 2017 Developer Essentials Exam Study Guide is a recommended training that provides the best course to help you prepare for your exam. Exam topics may not map exactly. A multifaceted preparation approach is recommended. Each exam topic contains objectives and each objective is categorized as either a learner or practitioner level of knowledge.
Be assured of success if you have a specific level of education, if you are an old hand at Mobile Cloud Service, and have completed at least one production solution that uses Oracle Mobile Cloud Service (MCS) as its Mobile Backend as a Service (MBaaS).
If you have strong motivation to achieve the Oracle certification, be ready to demonstrate you have hands-on experience in fielding production mobile solutions, solid working knowledge of the MCS architecture and the types of APIs that MCS provides, and a good understanding of how client-side artifacts are designed and implemented even though their MCS work focuses on server-side.