Oracle Responsys Marketing Platform Cloud Service 2017 Certified Implementation Specialist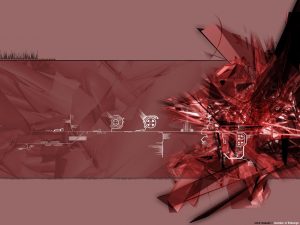 Today Oracle offers IT specialists a new beta certification exam called Oracle Responsys Marketing Platform Cloud Service 2017 Certified Implementation Specialist. This certification is created especially for skilful individuals who possess a strong foundation and are experienced in implementing Oracle Responsys Marketing Platform Cloud Service solutions. Would you like to pass the exam? At this rate, be ready to demonstrate you are competent at describing the Responsys Data Model, creating and managing Contact Lists, Supplemental Tables, and Profile Extension Tables, Filters, Segment Groups, and Seed Groups. You should be highly promising dealing with Responsys Data Model Initial Configuration/Deliverability, and be brilliant at describing the Data Gateway Setup process, configuring Connect jobs to import data, Contact Event Data (CED) exports.
In order to pass this new beta exam, it is important for you to have an eye for detail while creating and managing documents; reading, writing, and editing HTML code for emails; applying responsive design techniques to emails.
Before signing up for the exam, you should receive evidence that you are familiar with such topics as those listed below.
Integration: Interact Connect
Creating and Managing Content
Campaigns/Forms
Create, manage, and test campaigns
Configure campaign settings in the Campaign Dashboard
Manage Campaign Categories, Link Categories, and Link Tables
Configure personalization using Built-in Functions or Responsys Personalization Language
Configure dynamic content modules
Create and manage forms
Programs
Design, manage, and publish programs
Analyze and test programs
Reporting
Interpret standard reports and dashboards
Create custom reports with measures and dimensions
Multi-Channel Campaigns
Implement Rapid Retargeter display campaigns
Create Short Message Service (SMS) campaigns
Partner Integrations
Describe how Responsys integrates with technology partners
The Oracle beta exam lasts for 2.5 or sometimes even for 3 hours, consists of 120-150 multiple-choice questions, and is associated with Oracle Responsys Marketing Platform Cloud Service 2017 Certified Implementation Specialist certification.
It should further be noted that beta exam score reports will be available in CertView approximately 11 weeks after the close of the Beta Exam. You will receive an email with instructions on how to access your beta exam results.
This certification is available to all candidates, but is geared toward members of the Oracle PartnerNetwork. OPN members earning this certification will be recognized as OPN Certified Specialists. This certification qualifies as competency criteria for the Oracle Responsys Marketing Platform Cloud Service Specialization.
This certification differentiates candidates in the marketplace by providing a competitive edge through proven expertise. Up-to-date training and field experience are recommended.