Microsoft: Administering a SQL Database Infrastructure Exam Coming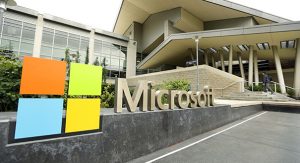 Hungry for compelling news from Microsoft? Let's take an in-depth look at a new Microsoft certification exam with number 70-764 – Administering a SQL Database Infrastructure. At the moment, it is in development. But we have access to the information about topics, technology that the exam is based on, and, of course, the description of the exam.
First of all, it is worth mentioning that the Microsoft certification exam has SQL Server as a fundamental technology. Designed for database professionals who perform installation, maintenance, and configuration tasks, this exam is rather complicated and includes several topics. The topics are following:
Configuring data access and auditing (20–25%)
Managing backup and restore of databases (20–25%)
Managing and monitor SQL Server instances (35–40%)
Managing high availability and disaster recovery (20–25%)
Successful candidate is surely an ace at configuring encryption, data access and permissions, and auditing. He can develop backup strategies, restore databases, and manage database integrity. If you wish to get certified by Microsoft, you are also expected to understand the principles of monitor database activity, monitor queries, monitor SQL server instances, and be able to manage statistics and indexes. Moreover, there will be a huge plus if you know how to implement log shipping, AlwaysOn Availability Groups, and failover cluster instances.
This exam measures your ability to accomplish the technical tasks mentioned earlier. Other responsibilities of a successful candidate include setting up database systems, making sure those systems operate efficiently, and regularly storing, backing up, and securing data from unauthorized access.