Microsoft: Installation, Storage, and Compute with Windows Server 2016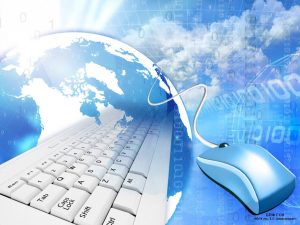 Microsoft is considered to be the world's leading producer of computer software. Microsoft was incorporated in 1981, but the company's roots go back at least as far as 1975, when the first commercially available personal computer appeared on the cover of Popular Electronics.
Since the mid-1990s, Microsoft has got face to face with antitrust charges and other legal challenges to its marketing practices. In spite of these, Microsoft seems to remain one of the most prominent and powerful providers of IT products.
Today Microsoft offers you a new 70-740 exam based on Windows Server 2016 technology and intended for IT professionals – Installation, Storage, and Compute with Windows Server 2016. This exam verifies candidates' capabilities to perform specified technical tasks. Here is the list of these tasks:
Install Windows Servers in host and compute environments (10–15%)
Implement storage solutions (10–15%)
Implement Hyper-V (20–25%)
Implement Windows containers (5–10%)
Implement high availability (30–35%)
Maintain and monitor server environments (10–15%)
The percentages testify the relative weight of each topic cited in this overview. The higher the percentage is, the more questions you are likely to see on that content area on the exam. If you are curious about the variety of questions on Microsoft certification exams, view the video tutorials.
The first and main thing this exam is focused on is the installation, storage, and compute features and functionality available in Windows Server 2016. It covers general installation tasks and considerations and the installation and configuration of Nano Server, in addition to the creation and management of images for deployment. It also covers local and server storage solutions, including the configuration of disks and volumes, Data Deduplication, High Availability, Disaster Recovery, Storage Spaces Direct, and Failover Clustering solutions. The exam also covers Hyper-V and containers, along with the maintenance and monitoring of servers in physical and compute environments.