Microsoft: Three More Exams in Development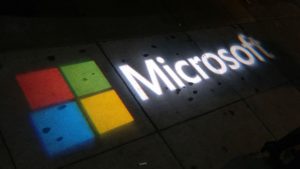 Microsoft is going to offer you three new exams.
Networking with Windows Server 2016 (70-741)
Identity with Windows Server 2016 (70-742)
Securing Windows Server 2016 (70-744)
There is a considerable difference between them. The first exam – Networking with Windows Server 2016 – can verify the candidate's capability of completing the technical task connected with implementing Domain Name System (DNS), DHCP, IP Address Management (IPAM), network connectivity and remote access solutions, core and distributed network solutions, and an advanced network infrastructure. Thus, the main exam focus is the networking features and functionality available in Windows Server 2016. It also covers DFS and BranchCache solutions, high performance network features and functionality, and implementation of software-defined networking (SDN) solutions, such as Hyper-V Network Virtualization (HNV) and Network Controller.
The second Microsoft certification exam that is expected to be released is called Identity with Windows Server 2016. It is also in development now. And its main purpose is to detect your skills required to cope with installation and configuring Active Directory Domain Services (AD DS), managing and maintaining AD DS, creating and managing Group Policy, implementing Active Directory Certificate Services, identity federation, and access solutions.
The last exam we should talk about is Securing Windows Server 2016. It is remarkable for a few reasons. Measuring candidates' expertise level, it gives you possibility to show your knowledge concerning methods and technologies for hardening server environments and securing virtual machine infrastructures using Shielded and encryption-supported virtual machines and Guarded Fabric. Furthermore, it covers the protection of Active Directory and identity infrastructure with the Enhanced Security Administrative Environment (ESAE) Administrative Forest design approach and the management of privileged identities using Just-in-Time (JIT) and Just-Enough-Administration (JEA) approaches, along with Privileged Access Workstations (PAWs) and Local Administrator Password Solution (LAPS).
And finally, this Microsoft certification exam verifies your knowledge in threating detection solutions, such as auditing, implementing Advanced Threat Analytics (ATA), the understanding of Operations Management Suite (OMS) solutions, and workload-specific security including the use of Nano Server for particular server workloads.
So, as you can see, three Microsoft certification exams will be available in the offing. Which one would you choose to prepare for? Write some comments below!