Oracle: New Beta Exams Available Now!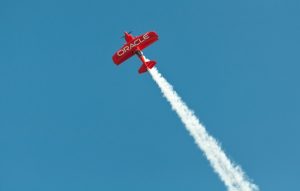 Hello all Oracle lovers! Do you have any career plans for the near future? No plans? So it's time to draw up a new workable one because Oracle has released two beta exams! Why not pass them and earn valuable IT certifications? Choose anyone or even both of them!
According to the Oracle University implementation essentials information, this 1Z1-337 exam is associated with the certification known as Oracle Infrastructure as a Service Cloud 2017 Certified Implementation Specialist, is 2.5 – 3 hours long and includes about 120-150 multiple-choice questions.
An Oracle Infrastructure as a Service Cloud 2017 Certified Implementation Specialist requires deep knowledge, necessary to specify, architect, implement applicable Oracle Infrastructure as a Service services or solutions. The candidate who shows his proficiency and earns the certification is usually a dab hand at explaining, deploying, configuring, and utilizing Oracle Infrastructure as a Service.
Another Oracle beta certification exam is JD Edwards EnterpriseOne Distribution 9.2 Certified Implementation Specialist. It is desirable to be thoroughly prepared for this exam and have knowledge sufficient for being able to set-up the distribution system, perform inventory management and sales order management.
If you can easily describe the purchase order business process, describe supplier master information, process requisitions and quote orders, enter sub-contract orders and purchase orders, set up approval processing, carriers, routes, rates and plan transportation loads… If you are good at all these topics, you are highly likely to earn the Oracle certification.
Summing up, there are two more Oracle beta exams that are available for you and helpful in making progress in your career.