Become Oracle Communications Session Border Controller 7 Basic Certified Implementation Specialist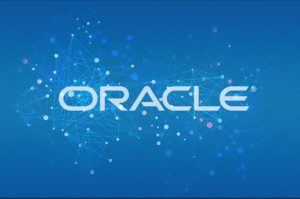 Having more than 420,000 customers and deployments in more than 145 countries, Oracle offers an exhaustive and fully integrated multitude of cloud applications, platform services, and engineered systems. It regularly releases highest-level certifications for IT professionals from all corners of the earth.
Have you heard about a new Oracle certification that has been recently created? The 1Z0-404 exam has been validated against Oracle Session Border Controller 7 and is associated with Oracle Communications Session Border Controller certification.
This certification exam reflects your experience and proficiency requisite for making use of Session Border Controller (SBC) on a project, configuring SBC, centralizing, managing, routing and enhancing the signaling and media protocols.
Those lucky candidates, who get the certification, know their trade beyond question. They can configure SBC without much effort to protect, centralize, manage, route and enhance the signaling and media protocols used in an enterprise or service provider communications network.
And these are the topics of the Oracle certification exams:
Session Initiation Protocol (SIP) Essentials
Describe SIP and architecture elements: SIP proxies and back-to-back user agents (B2BUAs)
Diagnose and troubleshoot a basic SIP call flow processed by Oracle Session Border Controller
Introduction to Session Border Controller (SBC)
Describe the basic functions of a Session Border Controller
Describe the boot process and the SBC services
Initial Configuration
Explain the boot parameters and their effects
Describe the configuration concepts and configuration tree
Execute user and super-user level commands in the ACLI
Analyze, create, modify, and delete configuration elements
Perform routine operations including boot-related operations
Provisioning Interfaces
Describe the network interface's default behavior and how it is altered
Provision physical interfaces
Provision network interfaces (VLAN and non-VLAN)
Enable/disable management operations through a media interface
Session Border Controller Concepts
Explain realms and realm bridging
Configure global SIP parameters and Media Manager
Configure realms, SIP interfaces, and steering pools
Configure routing policies, session agents, and header manipulation rules
Peering Environment Configuration
Describe the Policy-Based Realm Bridging (PBRB) configuration tasks in Peering environments
Configure a working Peering environment
Configure Peering access rules
Access-Backbone Environment Configuration
Explain registration caching, Hosted NAT Traversal (HNT), and Adaptive HNT
Configure the PBRB model in an Access-Backbone environment
Configuring SBC High Availability
Explain the operation of the high-availability mechanism and SBC node states
Configure a high-availability SBC pair
Manage a high-availability SBC pair system failover
There are many topics in the above list, aren't there? But don't be daunted by the amount of work to be done if you want to earn the Oracle certification! Your efforts will pay off.