Microsoft: Core Document Creation, Collaboration and Communication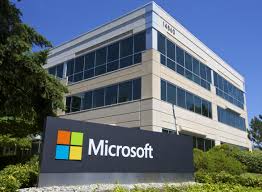 Keep an eye on our news not to miss significant events such as a release of a new 77-725 exam worked out by Microsoft and based on Word 2016 technology.
Intended for the audience working with information, this exam provides for achieving a certification called "Word 2016: Core Document Creation, Collaboration and Communication".
The Word 2016 exam verifies your basic knowledge and understanding of the Word environment and capability to fulfill tasks without assistance. The certification exam makes it possible for you to prove you can be effective in dealing with the main features of Word 2016, creating and editing two- to three-page documents for various situations and purposes. Candidates are expected to be proficient at working with professional-looking reports, multi-column newsletters, résumés, and business correspondence. This exam measures your ability to accomplish the technical tasks listed below.
Create and manage documents
Format text, paragraphs, and sections
Create tables and lists
Create and manage references
Insert and format graphic elements
Microsoft Office Specialist (MOS) 2016 certification exams are notable for a new performance-based format for improved techniques helping to detect properly candidates' knowledge, skills, and abilities. For this purpose, special MOS 2016 programs are used:
MOS 2016 exam task instructions generally do not include the command name, as it was in earlier versions. For instance, descriptors are substituted for function names which are avoided. This implies candidates have to understand the purpose and common usage of the program functionality to successfully complete the tasks in each of the projects.
The MOS 2016 exam format incorporates multiple projects.
Are you the one who are ready to cope with the challenge?
Keep abreast of the latest news in the world of IT certifications with our ExamCollection blog, and don't miss your chance to become a certified specialist in Microsoft!