Cisco: Two New Exams Available in November and December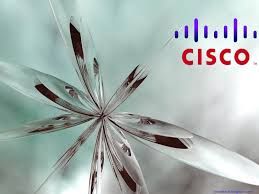 November and December are two great months when Cisco makes available two new exams for a new certification CCNA Cyber Ops:
Both of them are 90 minute exams each containing 55 – 60 queries. And while Understanding Cisco Cybersecurity Fundamentals (SECFND) training is recommended for the first 210-250 SECFND certification, it is advisable to pass Implementing Cisco Cybersecurity Operations (SECOPS) course before the second one (210-255 SECOPS).
Why should I register for Understanding Cisco Cybersecurity Fundamentals exam?
Do you understand fundamental principles of cybersecurity? It is easy for you to take in the more advanced associate-level materials in the exam, "Implementing Cisco Cybersecurity Operations (SECOPS)"? Are you keen on the achieving the CCNA Cyber Ops certification and becoming an associate-level Security Operations Center (SOC) Security Analyst? If so, there aren't any reasons against your passing this exam. Moreover, having first-hand knowledge of Network Concepts, Security Concepts, Cryptography, Host Based Analysis, Security Monitoring and Attack Methods is very likely to ensure your success on the 210-250 SECFND exam.
Then why is another exam called Implementing Cisco Cybersecurity Operations so remarkable?
210-255 SECOPS exam is the second of the two required exams in achieving the associate-level CCNA Cyber Ops certification. The certification may be of use for those candidates who want to start a career within a Security Operations Center (SOC), working with Cybersecurity Analysts at the associate level. By passing this test you'll be able to verify your knowledge without fail. The exam will show the level of your skills important to cope with the tasks, duties, and responsibilities of an associate-level Security Analyst working in a SOC. The topics expected to be on this exam are listed below:
Endpoint Threat Analysis & Computer Forensics
Network Intrusion Analysis
Incident Response
Data and Event Analysis
Incident Handling
Unfortunately, both 210-250 SECFND and 210-255 SECOPS exams are closed book and no outside reference materials are allowed. But regardless of the exam you choose, we hope no difficulties appear to interrupt your desire for bright horizons.