IBM Certified Solution Developer – Integration Bus v10.0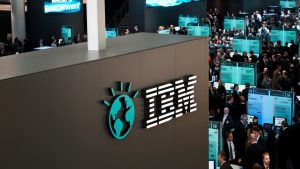 This intermediate level certification has been created for solution developers having comprehensive information and skills needed to use IBM Integration Bus V10.0 to develop, deploy, tune, and support platform-independent message flow applications that use different messaging topologies to transport messages between service requesters and service providers, as well as enable the messages to be routed, transformed, validated, and enriched during processing.
Be sure you pass the exam if you are experienced in constructing message flows that use available transformation options. For example, Extended Structured Query Language (ESQL), Java, and the IBM Graphical Data Mapping editor.
You should also be able to develop message flows that use various transport mechanisms. They are JMS and web services.
If you aspire to pass this new IBM certification exam, you should also be capable of assembling messages from multiple sources, use decision services and control sequences in a flow. The request to be able to build message models such as Data Format Description Language (DFDL) for non-XML data is common to all the candidates.
Experience in defining and implementing integration services such as database and WebSphere MQ services is considered to be a sign of an excellent IT professional who will pass the exam in any circumstances.
Furthermore, the solution developers are also supposed to generate IBM Integration Bus artifacts from patterns, and use troubleshooting, tuning and monitoring tools including event monitoring, -record and replay-, message flow statistics, resource statistics and message flow exerciser.
In conclusion, IBM Certified Solution Developer is expected to be able to extend IBM Integration Bus making use of adapters and other products.
If you are confident of success, self-sufficient and can perform the tasks involved in the role with limited assistance from peers, product documentation, and vendor support services, you have a realistic chance to earn the IBM certification that requires only one test.
Test C9530-001 – IBM Integration Bus v10.0 Solution Development
Complete the certification to earn an IBM Open Badge! It will give you the possibility to share your credential to social networks. More than 70% of badge earners say an IBM Open Badge improves their career opportunities.