Microsoft: Querying Data with Transact-SQL Coming Soon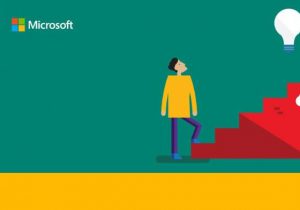 Would you like to accept a challenge and measure your skills in Querying Data with Transact-SQL? Microsoft gives you every possibility of doing that with its new IT certification exam (70-761)! Although it's currently in development, you may start preparing for the exam, and your efforts will soon meet with success.
The Microsoft certification exam called Querying Data with Transact-SQL is the exam based on SQL Server technology and intended for SQL Server database administrators, system engineers, and developers having two or more years of experience. If your burning ambition is to verify your knowledge and skills in writing queries, you are highly likely to do it with a new Microsoft exam.
But you are bound to be doomed to failure if all the required topics aren't covered during your preparation. Let's look at them. You should compile information and be ready to demonstrate your abilities in Managing data with Transact-SQL. There is a realistic possibility you meet this topic on the exam. It is also important to gain knowledge connected with Query data with advanced Transact-SQL components (30–35%). And the last topic is Program databases by using Transact-SQL (25–30%).
If you are capable of accomplishing all the technical tasks mentioned, there is a distinct chance for you of achieving the Microsoft certification.
It's also recommended for the candidates to obtain up-to-date information concerning Querying Data with Transact-SQL and review this exam preparation guide in its entirety.