Designing and Deploying Microsoft Exchange Server 2016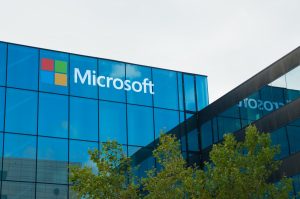 Designed for IT professionals who want to measure their capabilities of accomplishing the technical tasks discussed below, 70-345 Microsoft certification – Designing and Deploying Microsoft Exchange Server 2016 – is associated with MCSE certification and is available in English all round the world.
Who can pass this Microsoft exam to obtain a certification?
This is a question to thoroughly look into. You are the candidate expected to successfully complete the exam if you are able to plan, deploy, manage, and troubleshoot mailbox databases, client access services, and transport services. In addition, you should be ready to plan, deploy and manage an Exchange infrastructure, recipients, and security; compliance, archiving, eDiscovery, and auditing. Assuming that your knowledge and skills are suitable for implementing and managing coexistence, hybrid scenarios, migration, and federation, there is a real chance for you to get certified by passing this exam.
But there is also a requirement one shouldn't ignore. Candidates for this Microsoft exam need to have at least three years of experience designing and managing Exchange Server. Other requirements include candidates' responsibility for the Exchange Server 2016 messaging environment in an enterprise environment.
Candidates who are likely to pass the Microsoft certification exam are IT consultants or senior administrators who act as the technical lead over a team of administrators. If you think you are prepared well for the exam, pay attention to the requirements for integrating Microsoft Exchange Server with Skype for Business and Office 365.
Prepare for Microsoft Exam 70-345 with a book called Exam Ref 70-345: Designing and Deploying Microsoft Exchange Server 2016 — and help demonstrate your real-world mastery of Exchange Server 2016 planning, deployment, migration, management, and troubleshooting. Designed for experienced IT professionals ready to advance their status, this Exam Ref focuses on the critical thinking and the decision-making acumen needed for success at the MCSE level.