Microsoft moves release of Skype for Business Exams again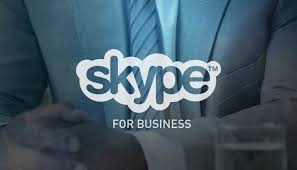 If you are following our discussion on Microsoft communication solutions you likely to remember, that Microsoft is rebranding Lync into Skype for Business and is about to release new Skype for Business Exams this year. We were expecting that the new exams would have been already released by now and the old Lync 2013 exams retired on November 30th, as we wrote in July MSCE moves retirement of Lync exams.
However as for the moment, the release has been moved again, and this time Microsoft doesn't announce certain date, just scheduling it for December this year or January 2016. Respectively Lync exams 335, 336, 337, and 338 will be retired at least eight weeks after the release of new Skype for Business exams.
There is no much information available regarding upcoming Skype for Business exams yet; apart they will count towards MCSE Communication Certification. Considering that Lync 2013 exams serve as the basis for Skype for Business you may consider get certified now, instead of waiting another two months.
The retirement of old Lync exams will not cancel your certification. It will remain valid during three years after you got certified, and then you can get recertified by passing new Skype for Business exams.  If you want to get more insights on Skype for Business, we recommend you to look into Microsoft training materials.
Overall Skype for Business is built on Lync technology, and has very similar features and functionality. So Lync 2013 exams still are the excellent basics to work with Skype for Business. Check out these comprehensive materials on what's new in Skype for Business.
Speaking about Microsoft Partner Network and your competency as a communications certified solutions expert in case you hold certification based on Lync exam, there is no need to worry if you still would qualify. At least for the period of time, while your MCSE Communications Certificaiton is valid, you will be recognized as a fully competent professional by Microsoft Partner Network. However it is recommended to stay up-to-dated with the latest competency requirements of Microsoft Partner Network, where you can always find latest requirements on their official website.
So as for now, we all are awaiting for further updates from Microsoft on the Skype for Business and will be informing you on upcoming news straight away.