News: EMC Cloud Architect (EMCCA) Track Retires Two Exams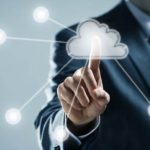 EMC is well known in corporate IT world for its profound IT certification educational program, called EMC ProvenTM Professional. EMC ProvenTM Professional study program covers all the areas related to EMC Solutions, such as information storage technologies, cloud computing, virtualization, data science and big data analytics.
On January 21st, 2016, EMC Proven Professional Program will retire two Exams, linked to its Cloud Architect Track:
E20-018 Virtualized Infrastructure Specialist Exam for Cloud Architects
E20-918 IT-as-a-Service Expert Exam for Cloud Architects
Both of the above Exams will be discontinued starting from 21st of January 2016, so if you are planning to get either Virtualized Infrastructure Specialsit Certification or IT-as-a-Service Expert certification, you should take these exams before the retirement date. After you pass the exam, your certification will remain valid  and you still will have access to EMC Program benefits.
Current E20-018 and E20-918 Exams will be replaced with EMCCA track version 2 exams:
E20-020 Cloud Infrastructure Specialist Exam for Cloud Architects
E20-920 Cloud Services Expert Exam for Cloud Architects
New E20-020 amd E20-920 Exams will become avaliable from 22nd of Jnauary 2016 in Pearson VUE testing centers worldwide. You can find nearest testing center and schedule either old or nwe Exams on the official Pearson VUE website.
The main difference between current and upcoming Exams will be that previous exams focused on transitioning physical assets to the virtual cloud environment, while new credentials will focus on skills and knowledge needed to develop and implement cloud infrustructure supporting various services, including cloud management solutions, consumer resources, hybrid capabilities, disaster recovery etc..
EMC Proven Professional cert program is one of the most prestigious and well recognized in IT world. By becoming EMC certified you will prove your up-to-dated skills and get the access to numerous benefits, increase your earnings and boost your career, putting you in superior position on the job market. You will be able to participate in EMC knowledge sharing and maintenance platforms, put EMC Proven Professional logos on your profiles. You also will receive constant discounts on ll types of graduate education within EMC courses and discounts on further cert exams. More information on benefits is available here.
Both new and retiring exam are 90 minutes long and include about 60 questions. Let's have a closer look on each of the exams:
E20-018 Virtualized Infrastructure Specialist Exam for Cloud Architects Overview:
E20-018 Exam accesses candidates ability to plan and design Virtualized Data Centers (VDC) and Cloud infrastructures, while sustaining the most sound and resilient computing, networking and storage conditions. The Exam covering following EMC products: VPLEX, ISILON, Symmetrix VMAX, VFCache, Virtual Storage Integrator, PowerPath.
In order to successfully pass the exam candidate should demonstrate sufficient knowledge and skills in the following topics: The Virtualized Data Center (VDC) and the Cloud, VDC and Cloud Architectural Components – Applications, Governance, Risk and Compliance, VDC and Cloud Architectural Components – Compute, VDC and Cloud Architectural Components – Storage, VDC and Cloud Architectural Components – Network, Introduction to Infrastructure as a Service (IaaS).
As for the Exam Preparation, EMC suggests to follow study curriculum and also few FREE Practice tests to check your knowledge. All the detailed information regarding the exam and its preparation you can find here.
E20-020 Cloud Infrastructure Specialist Exam for Cloud Architects Overview:
E20-020 Exam evaluates candidates' ability to develop cloud based infrastructure, combining components as cloud management, consumer resources, elasticity, metering, hybrid capabilities, and disaster recovery. Following EMC products are covered in this exam: EMC XtremIO, Federation Enterprise Hybrid Cloud, VMware vRealize Automation, EMC CloudLink, EMC ViPR Controller, EMC ScaleIO, OpenStack, Swift, EMC Networker w/ Cloud Boost, EMC Elastic Cloud Storage, VMware NSX.
In order to pass E20-020 Exam you should demonstrate profound knowledge in the following topics: Introduction to Cloud Design, Cloud Management, Compute Resources, Storage Resources, Network Resources, Elasticity, Monitoring and Metering, Hybrid Cloud Capabilities, Disaster Recovery.
For Exam Preparation EMC offers to follow suggested curriculum and some practice test you can find here.
E20-918 IT-as-a-Service Expert Exam for Cloud Architects Overview:
E20-918 Exam evaluates candidates ability to develop cloud-based IT-asa-Service (ITaaS) solutions, like business, organizational, governance, technology, and service management, from a design-centric angle. The Exam embraces wide range of EMC products including VMware Chargeback, VPLEX, RSA Netwitness Panorama, ProSphere, RSA Cloud Trust Authority and VMware Configuration Manager.
To successfully pass E20-918 Exam candidate should have sufficient knowledge in the following topics: Discovery and assessment and evaluation, Organizational and governance plan, ITaaS planning and design, Trust and security, Service Design and Management.
For preparation EMC offers to follow Exam curriculum and FREE prep tests, which you can find here.
E20-920 Cloud Services Expert Exam for Cloud Architects Overview:
E20-920 Exam acesses candidates skills in planning and designing solid cloud solutions and services in cloud and ItaaS environments. The exam is designed for technology professionals with emphasis on their knowledge of how to develop services, transforming business operations, cloud environments, combining governance, organizational, technology and financials parts. The Exam focuses on the following topics: IT Transformation and Cloud Services; Technology Planning; Governance Planning, Security, and Trust; Financial Planning; Organizational Planning; Service Creation and Management; Emerging Trends in Cloud Services.
EMC recommends to follow the curriculum and do practice tests in order to prepare for this exam. The curriculum can be found here.
Exams Preparation Materials
Aditional FREE preparation Source, which we highly recommend you, will be real exam practice tests from ExamCollection website. You can download ExamCollection tests absolutely for FREE and practice for the exams on any device. The best thing is that ExamCollection VCE files are verified by former exam takers including certified professionals.
Just follow the link below and enjoy effective and easy exam preparation!
E20-018 FREE practice tests ExamCollection
E20-918 FREE practice tests ExamCollection