July 31, 2017 – Doomsday for Three Microsoft Exams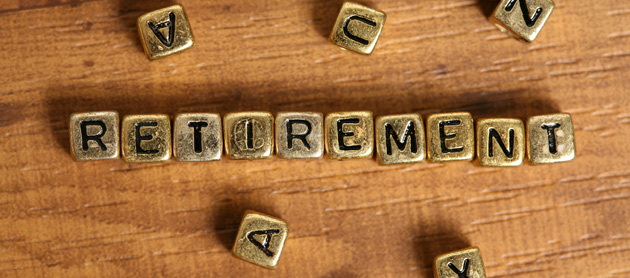 Microsoft continues to retire its certification exams. This time 3 exams will leave the hall of fame and go into oblivion. The 70-680, 70-685 and 70-686 tests will be available only until July 31, 2017.
The time is running out, and we decided to help you become a certified specialist, thus, we made the following table and the list of preparation options only for you, a future Microsoft professional.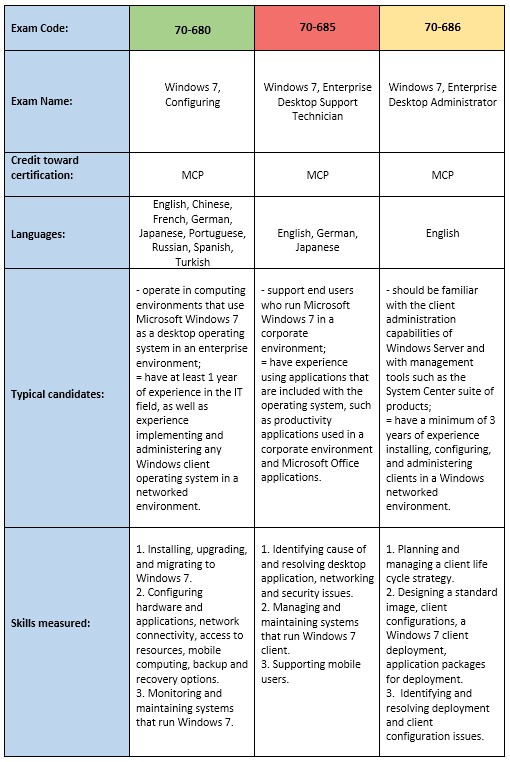 As usual, we found the best preparation options to guarantee your successful exam passing. Here they are:
Instructor-led training:
70-680 – 6292A: Installing and Configuring Windows 7 Client
70-685 – 6293A: Troubleshooting and Supporting Windows 7 in the Enterprise
70-686 – 6294A: Planning and Managing Windows 7 Desktop Deployments and Environments
Practice test:
ExamCollection real exam practice test
70-680 – Windows 7, Configuring
70-685 – Windows 7, Enterprise Desktop Support Technician
70-686 – Windows 7, Enterprise Desktop Administrator
Books:
MCTS Self-Paced Training Kit (Exam 70-680): Configuring Microsoft Windows 7
MCITP Self-Paced Training Kit (Exam 70-685): Windows 7 Enterprise Desktop Support Technician
MCITP Self-Paced Training Kit (Exam 70-686): Windows 7 Desktop Administrator
Evidently, Microsoft gets rid of the old exams to launch something new and grandiose. But this is a completely different story…