CompTIA Great Retirement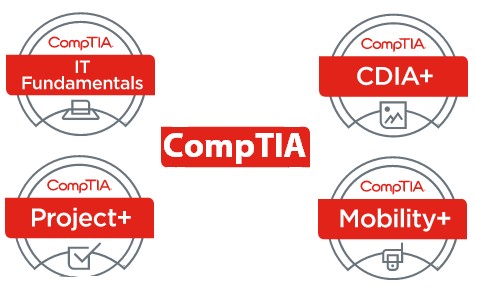 Attention! Attention! Breaking News! CompTIA planned a grandiose retirement. Both exams and certifications will be withdrawn. But don't get upset, because the end is always the beginning of something new. Who knows, maybe after some time we will publish an article called "CompTIA Great Novelties".
Today our task is to cover the following questions: Which? (Which exam or certification will be withdrawn?) When? (The date of the retirement) What? (What is this exam or cert about?)
CompTIA certifications and exams are one of the most essential IT credentials for establishing an IT career. If you're new to the IT industry, they will help you put your best foot forward. And if you're already an IT professional, the CompTIA certifications validates your skills and can boost your career. So carefully study this article, maybe you will find a suitable option for your future or already prosperous career.
The list of CompTIA retiring certs and tests:
FC0-Z51 exam – July 31, 2017.
PK0-003 exam – September 30, 2017.
CompTIA CDIA+ certification – December 1, 2017.
CompTIA Mobility+ certification – December 15, 2017.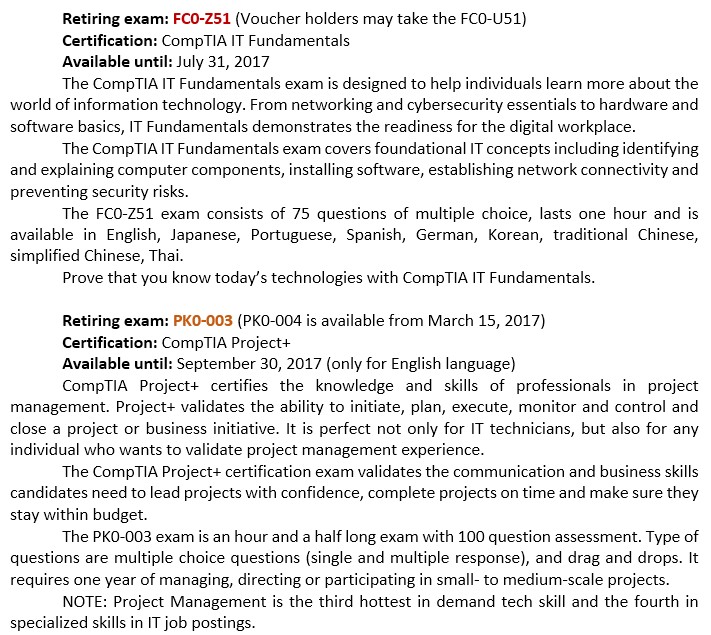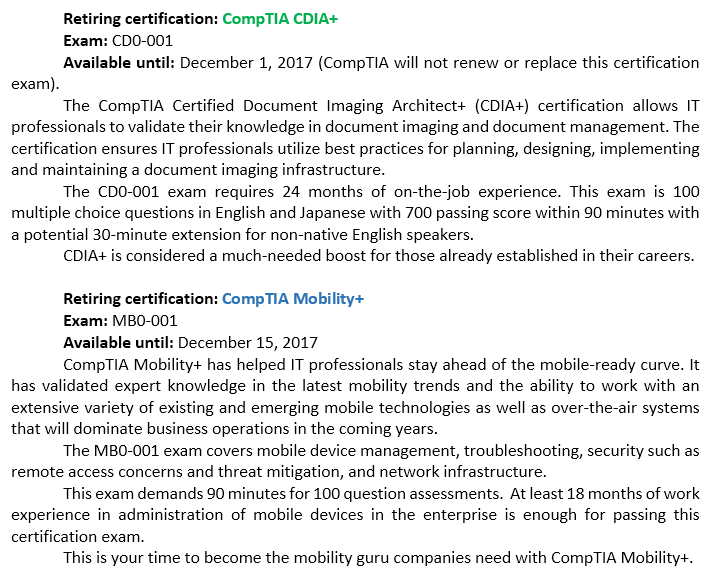 Pay due attention to the following preparation options: CertMaster (CompTIA's intelligent online learning tool), training materials, classroom training and ExamCollection website.
CompTIA credentials are needed in almost every field and can separate you from the rest of the workforce.