HP Launches 3 New Software Certifications For HP Autonomy Products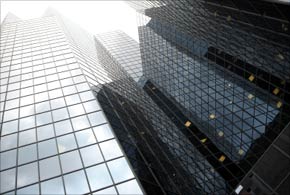 A few days ago, HP announced the launch of 3 new advanced software certifications. They validate excellent technical skills for HP Autonomy solutions. Here they are:
HP ASE – IDOL v10 certification
HP ATP – Structured Data Manager v7 certification
HP ATP – WorkSite v9 certification
In case you haven't heard this name before, HP Autonomy is a minor software unit of the technology giant. It was founded as an independent software company in 1996 in Cambridge, UK. It was born out of research conducted in Cambridge University.
Autonomy developed a number of enterprise search and knowledge management applications which mostly employed adaptive pattern recognition techniques centered on Bayesian inference as well as some traditional methods. Hewlett-Packard acquired Autonomy in 2011. Although Autonomy remains an independent unit, it is being integrated with HP. The company develops software solutions for IT, Marketing and Legal & Compliance industries.
Since 2011, Autonomy has developed a number of successful software products for HP, so this year the company has launched a number of advanced certifications focused on them.
HP ASE – IDOL v10 Certification
HP ASE – IDOL v10 credential verifies that its holder understands advanced HP IDOL architecture, and has no trouble identifying installed components, and knows configuration settings for successful HP IDOL deployments. Candidates should also be able to recognize and manage the appropriate administrative tasks for HP IDOL, including interacting with HP IDOL through Action Commands, and have a thorough understanding of advanced HP IDOL functionalities.
'What is HP IDOL exactly?'
IDOL stands for Intelligent Data Operating Layer. HP IDOL is an information management platform wide extremely wide functionality. It works with a variety of data formats including audio, video, images, social media, email, web content. It also supports structured data, such as customer transaction logs – which makes IDOL especially useful for a number of users. This software solution serves as a scalable, secure platform that allows for exceptionally great understanding of content. IDOL's meaning-based computing with over 500 advanced functions helps users access and use all critical information with maximum efficiency.
HP ATP – Structured Data Manager v7
HP ATP – Structured Data Manager v7 credential demonstrates that its holder is able to install, configure, and manage an HP Structured Data Manager environment. This certification validates the proficiency using HP Structured Data Manager. It also verifies in-depth understanding of the functionality of HP Structured Data Manager.
What is HP Structured Data Manager?
HP Structured Data Manager helps users analyze, manage, and migrate data. It helps organizations simplify their data retirement and archiving process, so the data can be managed and archived – while remaining accessible. HP Structured Data Manager automates application lifecycle management and structured data optimization by relocating inactive data from expensive production systems and legacy databases, while preserving data integrity and access. Structured Data Manager helps organizations reduce their capital expenses and administrative costs while improving their productivity and overall efficiency of IT and support staff.
HP ATP – WorkSite v9
HP ATP – WorkSite v9 certification validates holders' ability to deploy, configure, and troubleshoot a WorkSite 9 DMS server, a WorkSite IDOL 8.5 indexer, server-side e-mail management technology, and WorkSite 9 desktop clients and search tools.
'What is HP WorkSite?'
HP WorkSite enables better and more efficient teamwork over the ever-growing amount of documents and email, no matter the location and device. WorkSite easily handles document and email management, placing data in digital files, making them easier to find, share, and reuse. The software unifies content across email inboxes and file systems and between colleagues, partners, and customers, which results in better productivity and improved customer service.
As these are advanced certifications, they all have prerequisites and other details to keep in mind. In our upcoming posts, we'll be taking a closer look at each one of them.