Android 7.1 Rollout to Nexus Devices Will Begin on December 6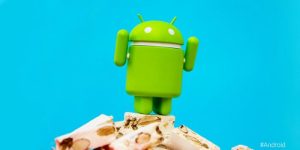 Be ready to meet new features of the software in December 2016 because there is a secure evidence that Android 7.1 for Nexus devices arrives soon.
Seemingly Vodafone Australia has let the cat out of the bag – the details of a December 6 release date for the Nexus 6P have risen to the surface.
The timeline is of consequence, because the final Google's developer preview of Android 7.1 was laid open to the public on November 22. As a rule, security patches are at the beginning of the month, and the timeline of a few weeks to finish the Nougat release corresponds to Google's prior notice about the schedule.
The updated version will be named Android 7.1.1 after its release because it also includes several optimizations and bug fixes since the Pixel launched with 7.1. It is also expected that Google's Pixel will be updated to 7.1.1 version in December along with the Nexus updates, to escape disarray with version numbers.
Such updates usually come by leaps, so it usually takes nearly two weeks to reach everyone. If you have a Nexus 6P, 5X, 6, 9, or Pixel C, you may need to exercise patience or flash the software manually after it finally arrives.
Why is it so important?
Android 7.1 has a lot of extraordinary, new features that can make your Nexus more alluring to use. Google has made good on the promise to add some of the latest Pixel features (sans the Google Assistant and custom launcher) to the last generation of devices, which may bring some of the hardcore Nexus fans happiness for now. But the future is undoubtedly the Pixel, so if you desire the absolute latest from Google, then at some point you may wish to upgrade.
This article was firstly published by Greenbot.