VMware: 3 New Free Courses and 1 New on Demand Course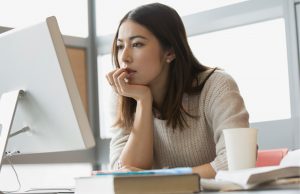 Last month, four new self-paced training courses were launched by the VMware Education Services team. These courses cover Horizon 7, vCloud Air, and VMware User Environment Manager. If you have any questions concerning the information about the courses, don't be shy about asking the Education Specialist for your area.
So what are the VMware courses referred to above?
Let's investigate the question.
Taking this free eLearning course, you can be sure you'll learn fundamental information about vCloud Air and understand how to move or extend your on-premises data center to vCloud Air. This VMware training course overviews vCloud Air, the common challenges with public cloud offerings, general barriers to public cloud adoption, and how vCloud Air helps vanquish these barriers. It then explores the vCloud Air service offerings and features, security and compliance standards, and networking concepts and services connected with vCloud Air. In addition, course listeners will be able to recognize diverse management tools that one can use to manage the vCloud Air environment with the on-premises virtual infrastructure.
Another free VMware training course offers you basic information for understanding of the VMware Horizons portfolio, as well as the key features and benefits. It also examines the components and architecture of Horizon 7, the features of the Horizon Desktop, the Horizon Agent and Horizon Client. Additionally, you will be shown how to login and navigate the features and functionality of Horizon Administrator.
VMware User Environment Manager Fundamentals [V9]
The third free 90-minute training course provides a brief survey of UEM, its components, features, and benefits. The course also clarifies the UEM installation and configuration process and the features available in the UEM Management Console.
VMware Horizon 7: Install, Configure, Manage [V7.0] On Demand
The last self-paced VMware course is useful since it gives you the abilities to deliver virtual desktops and applications by means of a single virtual desktop infrastructure platform. This VMware training course builds your skills in installing, configuring, and managing VMware Horizon® 7 through a combination of lecture and practical lessons. You will learn how to configure and deploy pools of virtual machines, how to manage access and security of the machines, and how to provide a customized desktop environment to end users.
Which course would you like to take? Which one is more effective? Share your opinions in comments below!