VCDX: World's Top IT Credential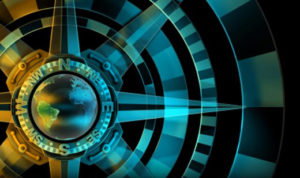 What is the most elite IT certification in the world today? With just a little over 120 holders and incredibly complex certification process, the VMware Certified Design Expert (VCDX) credential certainly takes the lead.
VCDX is VMware's highest certification level. There are currently three solution tracks for VCDX: Data center virtualization, cloud and end-user computing. The holders of these credentials join the IT elite, secure prestigious consulting opportunities and international speaking engagements.
So how hard is reaching the VCDX?
Besides complicated written exams (and, obviously, the whole bunch of prerequisite credentials), VCDX certification process required candidates to prepare a solution design, that can take hundreds of pages, and the solution needs to be presented and defended in front of the panel of VCDX holders. This may sound a bit like a masters programme if not Ph.D defence, but with the VCDX salaries starting at $99,000 in the United States, and being a member of a very tighly knit elite community of IT and virtualization experts, this process cannot be easy. Let's take a closer look at the VCDX process, 'cause who knows, you may come to face it some day ;).
VCDX emphasizes vSphere and datacenter virtualization skills and focuses on the software-defined-data center and delivering Infrastructure-as-a-Service with comprehensive management and security. The approach absolutely makes sense as no infrastructure professional can do much of anything these days without having to manage virtualized assets. With the growth of cloud computing and software-defined data center technologies, virtualization's footprint continues to expand, and many organizations are using VMware's technology.
As mentioned above, VCDX5-DCV certification is achieved through the unique design defense process, where all candidates must submit and successfully defend a production-ready VMware Solution before a panel of veteran VCDX-DCV holders. This process ensures that those who achieve VCDX status are peer-vetted and ready to join an elite group of world-class consulting architects.
The candidate needs to pass exams in enterprise administration and design. After passing the exams, the candidate submits a design plan for a large virtualized infrastructure environment. If the plan is accepted, the candidate presents and defends the plan before a panel of VCDX holders. During the defense portion, the applicant explains why certain decisions were made, answers questions from panel members and attempts to troubleshoot a theoretical problem posed by the board.
Prerequisites:
VCDX certification candidates must hold the VMware Certified Professional (VCP), and advanced professional (VCAP) administration and design certifications.
 Upgrading from VCDX4-DCV
Those who already hold the VCDX4-DCV certification can upgrade to VCDX5-DCV certification without redoing the Design Defense process. Here's what these candidates need to do:
Be a current VCDX4-DCV holder in good standing
Pass the VMware Certified Advanced Professional 5 – Data Center Design (VCAP5-DCD) exam
Becoming a VCDX5-DCV
Hold VMware Certified Advanced Professional 5 – Data Center Administration (VCAP5-DCA) and VMware Certified Advanced Professional 5 – Data Center Design (VCAP5-DCD) Certification
Submit a VCDX5-DCV Application that is accepted
Successfully present and defend a VMware vSphere based virtual infrastructure design and implementation plan.
VMware illustrates the logic with this chart:
This is just a brief overview of industry's elite certification. What's your ultimate professional goal? Feel free to tell us.