IBM Certified Specialist – Rational DOORS Next Generation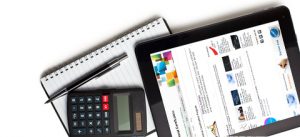 Have you already heard about Rational DOORS Next Generation certification created to enable IBM specialists upgrade their skills and demonstrate their proficiency level?
Today there is every possibility to get certified with the IBM exam. This certification is designed especially for requirements analysts and requirements project leads with intermediate-level experience defining and managing requirements using IBM Rational DOORS Next Generation, V5.
One cannot ignore the fact that the IBM Certified Specialist – Rational DOORS Next Generation, V5 is a credential needed to meet with success using Rational DOORS Next Generation. Your knowledge and abilities confirmed by this certification will help you collaborate with stakeholders to elicit and define requirements using text-based and graphical artifacts, to conduct reviews and secure stakeholder approvals.
How can I understand this IBM certification exam is for me?
Are you good at using Rational DOORS Next Generation to maintain the project during its whole lifecycle by using attributes, traceability, views, dashboards, and reports to assess requirements coverage, the impact of change, and status?
Are you capable of leading requirements projects and implementing an organizations Requirements Management Plan in DOORS Next Generation?
Can you easily create, configure, and customize requirements projects, managing user roles and permissions, managing project baselines, and utilizing project templates?
Is it possible for you to avoid any failure while managing a stand-alone requirements project or a requirements project within the context of a Collaborative Lifecycle Project?
Are you self-dependent with the ability to perform the tasks involved in the role with limited assistance from peers, product documentation and vendor support services?
If all these questions don't perplex and disorientate you, be sure you are the one who can pass the IBM exam and attain the IBM Certified Specialist – Rational DOORS Next Generation, V5 certification. You should pass only one test to verify this – Test C2010-059 – Rational DOORS Next Generation. The test is based on the job role and test objectives. To take the exam it is recommended to refer to Training and Additional Resources.
In conclusion, before scheduling the exam try to be convinced of your familiarity with management processes and practices, understanding of how to manage requirements in the context of different development processes, real-word experience managing requirements, experience with requirements management, understanding of the Rational solution for Collaborative Lifecycle Management and the IBM Rational Jazz Platform.