Test Prep ASVAB Section 1: Word Knowledge Tests
Exam: ASVAB Section One : Word Knowledge
Free ASVAB Section 1: Word Knowledge Exam Questions in VCE Format

File
Votes
Size
Last comment
4
50.97 KB
2
2.49 MB
2
2.32 MB
3
2.67 MB
Dec 27, 2016
2
2.46 MB
2
2.75 MB

Comments
* The most recent comments are on top.
* Please post your comments about ASVAB Section 1: Word Knowledge Test Prep Exam. Don't share your email address asking for Test Prep ASVAB Section 1: Word Knowledge dumps or ASVAB Section 1: Word Knowledge pdf files.


ASVAB Armed Services Vocational Aptitude Battery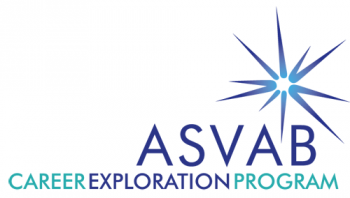 ASVAB stands for Armed Services Vocational Aptitude Battery and is a set of standardized tests used in the process of recruitment of the US Armed Forces. ASVAB can be taken in thousands of Military Entrance Processing Stations (MEPS) across the United States.
As a multi-aptitude test, ASVAB consists of various subsets and composites of the subsets. Over the years, ASVAB developed into a stable system, extremely efficient in analyzing candidates' readiness for joining the US Armed Forces. During and after the test, candidates are provided with complete information on the various jobs, both civilian and military, to choose a career path and opt for college, vocational school or a military career.
ASVAB exam is frequently revised, and currently consists of 9 sections. The test is open to American high school students (grades 10-12), as well as to anyone eligible for enlistment in the United States Armed Forces.
ASVAB test consists of the following sections: Word Knowledge Test, Arithmetic Reasoning Test, Mechanical Comprehension Test, Automotive and Shop Information Test, Electronic Information Test, Mathematics Knowledge Test, General Science Test, Paragraph Comprehension Test, Assembling Objects Test. Some ASVAB sections are significantly harder than others, but it's important to take them all seriously if you are serious about getting in the US Army.

How to Open VCE Files
Use VCE Exam Simulator to open VCE files.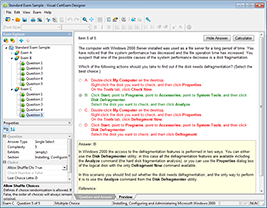 ASVAB Section 1: Word Knowledge Training Products
ASVAB Section 1: Word Knowledge Premium File
210 Questions & Answers

Instant Download

$69.99