Microsoft: Windows 10 Runs Again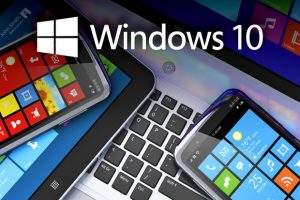 It's great news that Microsoft has finally issued a patch that saved Windows 10 PCs from reboot hell on earth. But why is there growing dissatisfaction with the innovation? Some people think Microsoft needs a refresher course on what constitutes proper software support.
Windows 10 users were considerably affected by their Windows 10 PCs got trapped in reboot hell when Microsoft made their devices work anew. The fix, "Windows 10 1607 Script fix to unblock update for Windows Insiders," doesn't explain what's going on. However, it solves the problem. But there is very little information about what this script really does.
The note that accompanied news of the fix wasn't exactly informative. It reads:
"We became aware of an issue with the recent Windows 10 cumulative update that impacted a small number of customers in the Windows Insider Program that were running a previous build of the OS. We have created a solution to resolve this issue."
The explanation is too short. One thread on the Microsoft forums currently has 383 replies. On most online groups only one in a hundred people actively commented. If that ratio holds true, that's more than 38,000 users. That's not many out of tens of millions of users, perhaps, but, in any event, it's too many for an impressive bug.
Anyway, Microsoft promises that complete information is going to be revealed sooner or later.
So let's talk about this machine-freezing bug. It's a scheduled task, hidden away in the Windows 10 registry, that's meant to save Xbox Live games.
Someway, Microsoft enabled a system failure using a totally obscure registry entry for a program a lot of people never used.
The credit for the fix does not go to Microsoft's asleep-at-the-wheel quality assurance team, but to a user. As far as it can be traced, the credit for the complete fix belongs to a Dr. Peter Farquhasson, a Windows 10 Insider. All Microsoft did, days after the fix was created, was to turn it into a script.
Anyhow, it's recommended to join Microsoft's Security Update Validation Program (SUVP) in order not to worry about what this new patch may entail. Thus, it will let you establish an additional early validation ring and a direct channel back to Microsoft for any issues encountered.
Since it's expected lots of issues, based on Microsoft's long history of buggy patches, you really should join. You may still get some patch surprises, but at least the odds are you'll avoid the worst of them.
This story was originally published by Computerworld.