Microsoft Knows How to Protect Your Internet of Things. Welcome Azure Sphere!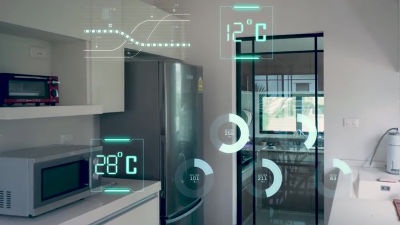 Azure Sphere is an all-round system designed to protect the most assailable devices connected to the Internet.
For years, security professionals have argued that your smart devices are potential targets for hackers. Smart refrigerators, thermometers, and light bulbs are designed for convenience and ease of use, but when they are created, not enough attention is paid to security issues. As a result, hackers can get an around-the-clock access to your personal data or control your devices to make them part of a zombie network for attacks on the Internet.
Until now, there was no solutions to all the security problems of the Internet of Things. That is why Microsoft is betting on a new product group, announced as Azure Sphere. It is a wee chip that is a microcontroller that can be embedded in smart devices. It is also an operating system (OS) that allows you to safely manage the device. And finally, this is a security software that runs in Cloud and protects devices from being hacked.
The announced product is the first attempt to create a comprehensive IoT security system. While our laptops, computers, and telephones have long been equipped with security features built into their hardware and operating systems, not to mention the accessibility of a sufficient number of available software products to prevent hacker attacks. This may not seem too important for your security webcam. The president of Microsoft Brad Smith said that this is the essence of the problem. If cameras can be used to launch attacks on the Internet, as was the case with the Mirai attack in 2016, then one cannot help but ensure their safety.
The announced product allows Microsoft to take a unique position on the IoT market. Despite the fact that the company is already competing in this realm, offering a personal assistant Cortana for smart speakers, Azure Sphere gives Microsoft the opportunity to use their technology in billions of devices sold by other organizations. Instead of producing chips on its own, Microsoft is working with the chip maker MediaTek. Microsoft will certify that these chips are made according to their standards. The managing director of the company Galen Hunt said that these chips will be available "in significant numbers" this summer. He also declared that this is a key part of Azure Sphere, because the chip "functions as the brain of the device, including the computing part, storage, machine memory, and operating system."
Microsoft has not yet announced a partnership with device manufacturers for the Internet of Things, which means that we still do not know which IoT devices will use a new technology. Two companies said they consider the technology presented by Microsoft to be promising. This is a SubZero refrigerator manufacturer and a home appliance manufacturer Glen Dimplex.