CCNA or Network+?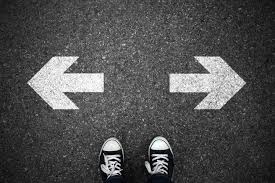 Many network professionals are faced with the dilemma as to which industry certification to take, especially in the very beginning of their career. The choice usually boils down to the 2 leading certifications: Cisco's CCNA Routing and Switching and CompTIA's Network+.
Let's take a closer look at them to reply the query: CCNA or Network+? Is it worth having both? If yes, then why and in which order? But first, what's the difference between the two?
Scope
CompTIA Network+ Certification: demonstrates one's knowledge of networking features and functions, including network technologies, installation and configuration, media and topologies, management, and security.
Cisco's CCNA Routing and Switching Certification: validates the candidate's ability to install, configure, operate, and troubleshoot medium-size routed and switched networks.
Not to jump to any conclusions just yet, but the descriptions suggest Network+ being a fundamental certification, with CCNA R&S validating more advanced knowledge and proven hands-on experience.
Vendor Relationship
The biggest difference between these certifications is the fact that Network+ has been developed as a vendor neutral certification. It provides candidates with knowledge and understanding of networking in general, and you can apply this knowledge to most networks.
CCNA, on the other hand, was specifically designed for Cisco's networking technology and products. Although the program does cover other networking topics too, the difference and the focus are obvious.
Exam Difficulty
Many network specialists tend to choose Network+ certification because it's said to be easier to pass. In truth, it does provide more basic knowledge and understanding of concepts compared to CCNA. Similarly, those who have passed Network+ with flying colors may be seriously disappointed if they expect the same level of difficulty from CCNA.
Let's face it: CCNA isn't a joke. It is hard. This is why it is so valued by employers. Even though it is an 'entry level' test, you should have 1-3 years of networking experience to attempt it. CCNA requires lots of studying, as well as practical experience (and you should really get your hands on some Cisco routers and switchers, even if those low end ones – to have some experience with their technology. It's not something to get away with looking up a few articles online). In contrast, many users share their experience of passing Network+ after 'reading a book or two'.
Yet, don't be fooled into thinking that Network+ is a no-brainer, because it isn't. CompTIA recommend having an A+ certification and nine months networking experience before trying to pass Network+ certification. But it's always good to know that at least somebody didn't have much trouble with it, right?
Keeping Your Experience in Mind
If you don't have much networking experience and want an entry level yet professionally recognized certification, Network+ is a smart way to go. It is a very well-organized and structured program that aims to fill the knowledge gaps most people have in the beginning of their networking career.
Network+ teaches you what networking technology is. It may be a good foundation for Cisco's CCNA (or Microsoft, or other vendor specific certifications for that matter), which teaches you to configure and troubleshoot this technology. So, if you are a beginner, don't look in the CCNA direction for now. Your time will come.
For those who have a few years' networking experience and understanding, CCNA may be a very logical and career boosting way to go. It is a very in depth study of networking as a whole, including routing, protocols, network design and more. Even companies that don't use Cisco equipment value the CCNA for the depth and complexity of the certification. It is nearly impossible to achieve a CCNA without hands on lab experience, and this practical experience, combined with advanced knowledge, is extremely valuable.
Industry Penetration
As the Network+ is vendor-neutral, it is recognized by almost all companies. Many of them, including Dell, HP, Ricoh, Sharp and Xerox require it.
Highly valuable as they are, Cisco's certifications occasionally cause some frustration. 'What if I invest in my certification, and my next employer does not use Cisco technology?' some candidates think. While this is a valid point for any vendor-based approach, Cisco have made a name for themselves – not only in terms of their technology, but with regards to the quality and level of their certifications, too. Last but not least, with well over 50% of market penetration of Cisco technologies, chances are that your next employer will use it.
Conclusion
Whichever certification you opt for, you need to start with evaluating your career goals, as well as the current level of experience and knowledge. Even those who have years of experience under their belt should remember to clear their schedule for lots of studying time, since the exams are tough. Yet, hard as it all may be, your effort will definitely pay off, whether you choose the foundational Network+, or CCNA certification as a more advanced option.