Aruba Certified Mobility Associate (ACMA) V8 Is Available Now!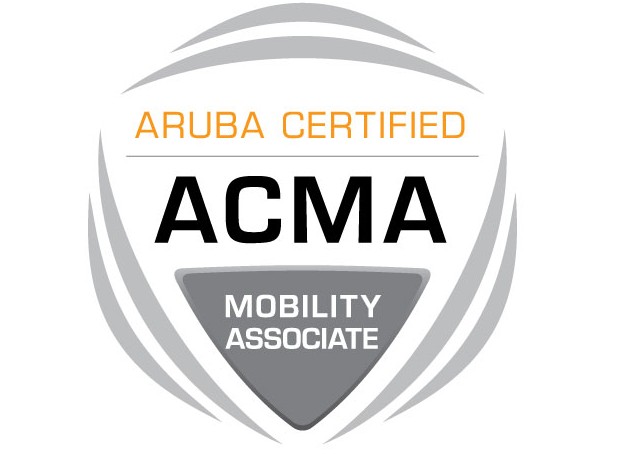 Hewlett Packard Enterprise Company (HPE) is an American multinational enterprise information technology company. It offers worldwide IT, technology & enterprise products and solutions.
HPE certifications are rather popular among IT specialists. But candidates who are only going to set foot on the professional path, want to know everything about the certifications of this company.
Today we will answer the main question: Why Must Hewlett Packard Enterprise Certification Be in Your Portfolio?
New HPE certification will help us find an answer to our fundamental question.
Which certification recently released HPE?
Aruba Certified Mobility Associate (ACMA) V8 is a new certification of Hewlett Packard Enterprise Company which checks candidates' basic networking knowledge and skills required to design, set up and configure a basic Aruba Wireless Local Area Network (WLAN) utilizing the V8 operating system architecture and features.
Additionally, this certification validates that candidate can:
Understand the Aruba Mobile First Platform based on the Aruba Mobility Master and Controller architecture.
Configure secure WLAN features and integrated firewalls.
Describe and configure Controller and AP communications.
Describe features of Dynamic RF management.
Implement secure and guest networking solutions.
Who is the typical candidate for the ACMA V8 certification?
Typical candidates for this certification are networking IT professionals who deploy small-to-medium scale enterprise network solutions based on Aruba products and technologies.
Why should you earn this certification?
Aruba Certified Mobility Associate (ACMA) V8 will give you an opportunity to position yourself as a trusted team member who can contribute to the design, deployment and management of the latest Aruba Mobile First Platform solutions. What is more, this certification will advance your career as a certified professional.
How can you get the ACMA V8 certification?
3 steps to acquire the certification:
Before you begin, acquire access to The Learning Center and get an HPE Learner ID. Then create a profile with Pearson VUE.
Step 1: Register or apply for this certification
Register for this certification in The Learning Center.
Step 2: Complete recommended training
01089598: Implementing Aruba WLAN (IAW) 8, Rev. 17.21 is the best training for this certification.
Step 3: Pass the required exams
The Implementing Aruba WLAN (IAW) 8  (HPE6-A42) exam tests your knowledge and skills to deploy AOS 8 single-site, on premise, geographically simple enterprise WLANs.
The HPE6-A42 exam is a test with 57 proctored questions. Exam duration is 1 hour 15 minutes.
This exam validates that you can:
Describe and differentiate WLAN fundamentals and Aruba Architectures.
Identify and distinguish the functions, features, and capabilities of Aruba single-site on premise enterprise solutions.
Configure, validate, and troubleshoot Aruba WLAN secure employee and guest solutions.
Manage and monitor Aruba solutions.
How can you successfully pass the exam?
You can easily pass HPE6-A42, if you follow the advice:
Complete the training and review all course materials and documents.
Read the HPE Exam Preparation Guide and follow its recommendations.
Visit HPE Press for additional reference material, study guides, and HPE books.
View sample questions – a preview of what you can expect on the actual exam.
Check out ExamCollection database for FREE HPE braindumps containing real exams, which will serve as the best training materials for your preparation.
We hope that our advice will help you take the exam with guarantee and become certified HPE specialist. Good luck, Mr./Mrs. Future Professional!