Tuesday News: 25% Off ExamCollection Premium Files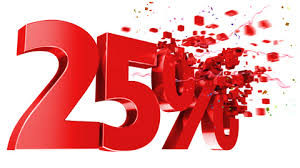 We thought you'd want to know… ExamCollection offers 25% discount this week!
25% off is a serious deal! All you need to do is put in the promo code APRILSPECIAL at the checkout page. This means you get better deal for our Premium files – separately or as Unlimited Access offer.
But wait… ExamCollection is a FREE VCE community! Why would I pay for something??? – we bet this is what you're thinking right now!
Let's take a closer look… ExamCollection is a free platform where users can post their VCE files. While this is a great way to get exam info, some of these user-uploaded vce files can be misleading, or incorrect. This is why we started double checking, editing and confirming some VCEs with industry experts, and separated these ExamCollection approved files into the Premium VCE files. Basically, we vouch for these VCEs. Whether you opt for one premium file that you need to your exam, or purchase an unlimited VCE membership, you get the confidence of purchasing high quality materials.
Summing up, what's so great about ExamCollection Premium VCE Files?
ExamCollection Certified Braindumps with REAL Exam Questions – Verified by Experts and Certification Center Insiders
Supports All VCE file formats, these files are guaranteed to open no matter what version of the software you use
UNLIMITED ACCESS to a Cataloged, Easily Navigated Database
FREE Daily Updates
Flexible Subscription Plans And Secure Shopping Experience – Your Information Will NEVER Be Shared With Third Parties Without Your Permission.
RISK-FREE: If you don't pass your exam, we'll give you 100% of your money back – guaranteed.
Not a bad idea, is it? Don't forget to type in the promo code APRILSPECIAL on checkout page to enjoy the 25% discount.
Learn More About Premium VCE Files.