Goodbye for Now CompTIA Mobility+
CompTIA Mobility+ is perhaps the best vendor neutral certification in the mobile networking category.

Kim Lindros, 14 Mobile Certifications that Meet IT Demands

CompTIA Mobility+ is extremely well-designed to acquire the basic knowledge to deliver mobility services and mobility technical skills.

Francois Daumard, VP North America Channels, Fiberlink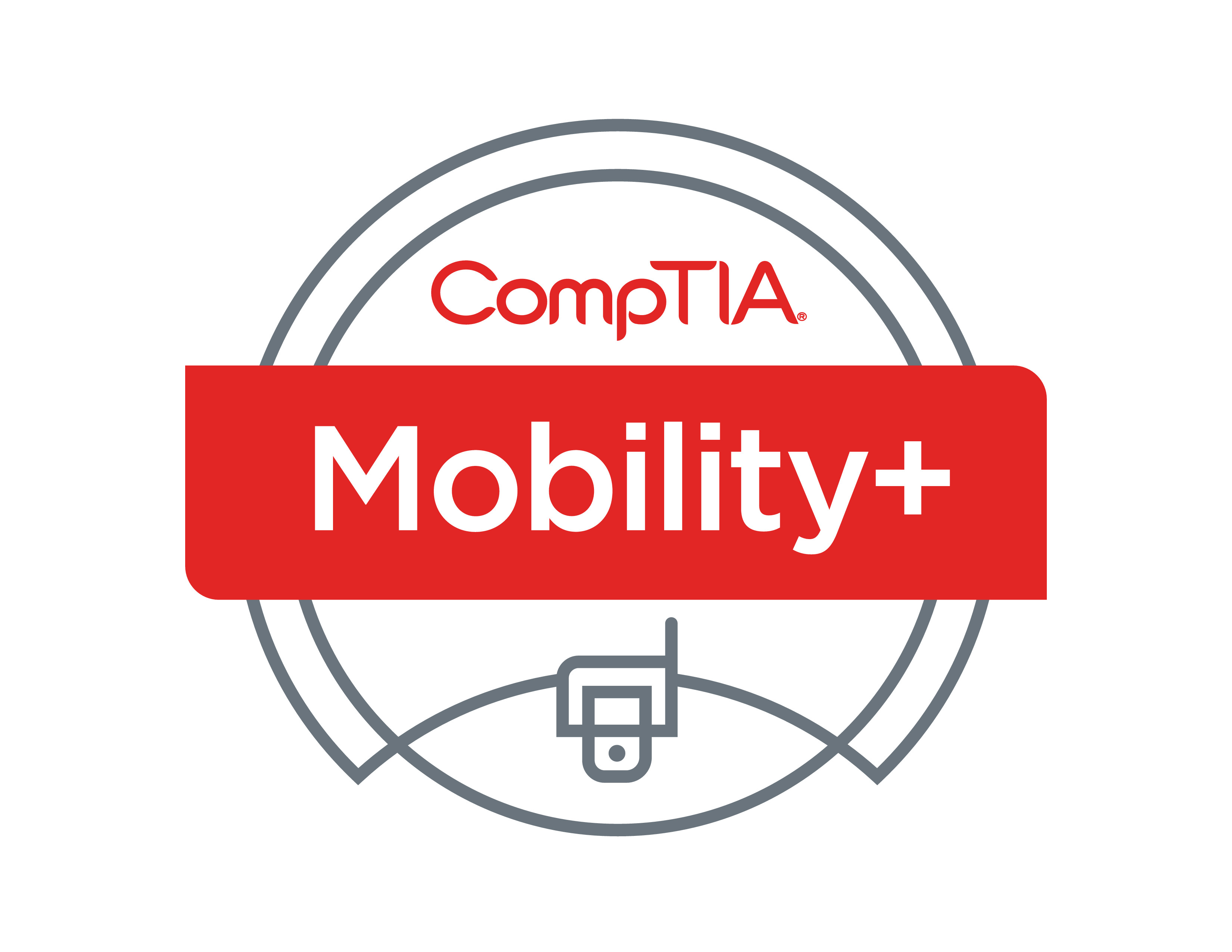 CompTIA Mobility+ has already firmly took its position in the list of the best CompTIA certifications for IT professionals who want to stay ahead of the mobile-ready curve. This certification confirms expert knowledge in the latest mobility trends and the ability to work with a wide range of existing and new mobile technologies.
But on December 15, 2017, the CompTIA Mobility+ certification will officially retire. The main reason for the retirement is that the job role for Mobility+ continues to merge into the Network Administrator role, and much of the Mobility+ content is covered in CompTIA A+, Network+ and Security+.
Why do you need the CompTIA Mobility+ certification?
As a CompTIA Mobility+ certified professional, you will be able to:
manage the complex environments that trends such as bring-your-own-device (BYOD) create
understand different mobile technologies as well as over-the-air systems that will dominate business operations in the coming years
manage the Internet of Things
How can you earn this certification?
There is the only one way to earn this CompTIA certification – you should pass the certification exam.
The CompTIA Mobility+ (MB0-001) exam covers mobile device management, troubleshooting, security such as remote access concerns and threat mitigation, and network infrastructure.
The MB0-001 exam consists of 100 multiple choice questions and drag and drops, and lasts 90 minutes.
The recommended experience includes at least 18 months of work experience in administration of mobile devices in the enterprise and the availability of the Network+ certification or equivalent working knowledge.
How can you pass the MB0-001 exam with guarantee?
Now when you are ready for this test, you should purchase the exam voucher then find a testing location and schedule your test.
This is your time to become the mobility guru companies need with CompTIA Mobility+.