Google Apps Certification Program Is Here!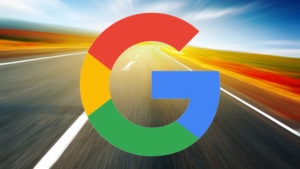 If you looked at Google as a company it was founded by Larry Page and Sergey Brin back in 1998, you wouldn't recognize it today. What started out as a relatively simple search engine has grown into an Internet empire with a range of attractive products and smart yet approachable solutions. With Google's ever-expanding ecosystem and software fit enough to compete with Microsoft and Apple, it was only a matter of time before Google would come up with its own certification program. And the time has come: meet Google Apps Certification Program.
The program emerged as a result of Google's push for their Google Apps for Business offering. This package has become an increasingly popular solution chosen by businesses worldwide. The technologies like Gmail, Google Drive, Google Docs, and the video conference app Hangouts make up a serious competition for Microsoft's solutions for businesses. And yes, Google Docs and Google Drive easily beat Office 365.
To support organizations that have adopted Google Apps for Business, the company has created its certification program. It primarily targets IT professionals who sell, deploy, administer and support Google Apps for Business packages, which are tailor-made solutions made up of Google technologies such as Gmail, Google Drive, Google Docs, Hangouts and others.) Let's explore Google Apps Certification Program. It consists of 3 paths:
Google Certified Sales Specialist
Google Certified Deployment Specialist
Google Certified Administrator
Let's take a closer look at these credentials.

The Google Apps Certified Sales Specialist credential validates the expertise of sales professionals at Google partner companies who demonstrate the skills and knowledge required to sell Google Apps for Business. Candidates interested in this certification should have at least of six months experience selling Google Apps for Business, having closed two or more small, mid-market, or enterprise business deals, before attempting to pass this exam.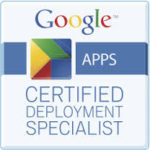 The Google Apps Certified Deployment Specialist credential certifies IT professionals possessing the fundamental skills and knowledge required to deploy, configure, and migrate to Google Apps for Business and Education.
As a prerequisite to this credential, candidates need to have at least 3-6 years of professional IT experience, and complete at least 3 Google Apps for Business deployments. The deployments should require some technical complexity and significant data integration and migration work. Candidates should have sufficient experience using Google Apps Directory Sync and server side migration tools, such as Google Apps Migration for Microsoft Exchange®. Details are provided in the Google Apps Certified Deployment Specialist study guide.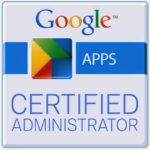 The Google Apps Certified Administrator credential targets administrators capable of managing a Google Apps domain. During the exam, candidates have to configure an exam domain and solve typical problems they will encounter as a Google Apps Administrator – this is fully done in the Google Apps Admin console.
Google recommends that a candidate have at least months experience managing a Google Apps domain with a minimum of 50 users before attempting to pass this exam.
Google Apps Exams: Technical Details:
Taking a Google Apps exam will be a very different experience compared to most traditional IT certification exams. Google administers its exams via web-based testing, using the Kryterion testing and web-cam proctoring system. This is an advanced combination of software and a particular web cam to provide a controlled home-based testing environment. A candidate must purchase the Kryterion web camera ($45) in addition to paying the exam fee ($100), but the camera can be used for multiple Apps exams. (you won't need the camera for The Certified Administrator exam – keep reading for details). All Google Apps certification exams can be taken on both PC and Mac.
The Certified Sales Specialist exam consists of 45-to-55 multiple-choice, multiple-answer and matching questions. Candidates have two hours to complete the exam. The Certified Deployment Specialist exam is made up of 60-to-65 questions, and has a 2.5 hour time limit. With both exams, there is no penalty for incorrect answers, and results are provided immediately following completion of the exam.
For those whose first language isn't English, the Certified Sales Specialist and Certified Deployment Specialist exams are also available in Japanese, Spanish (Latin American), and Portuguese.
The Certified Administrator exam, however, is a very different exam. The special Kryterion web cam is not required for this exam – you'll just need to use a computer equipped with any functional web cam. After registering for the exam, a unique Google Apps domain is created for the candidate, who is notified via e-mail when the domain is ready for use.
After being notified, candidates have three days in which to initiate the Certified Administrator exam, and two hours to complete the exam once it has begun. Within a couple of minutes after submitting the exam domain for grading, a pass/fail grade is shown. The Certified Administrator exam is only available in English at this time.
At ExamCollection, we expect these Google Apps credentials to be extremely popular and spread quickly. Would you be interested in pursuing one? Visit Google Apps Certification program website to find out more.