GIAC GCIH Tests
Certification: GCIH
Certification Full Name: GIAC Certified Incident Handler
GCIH Exam Screenshots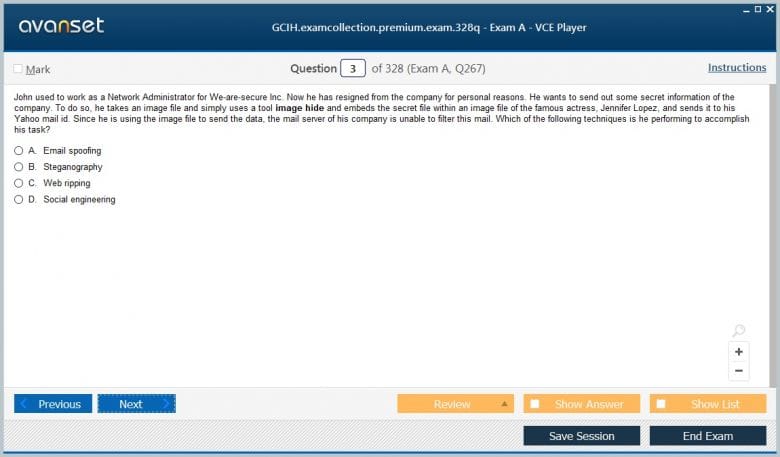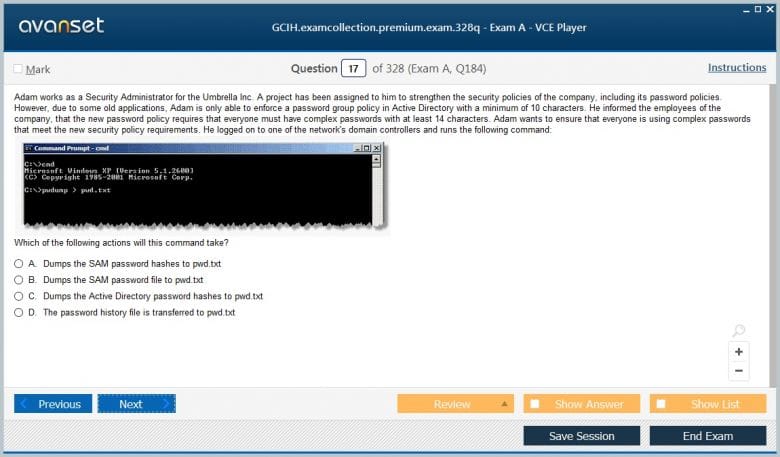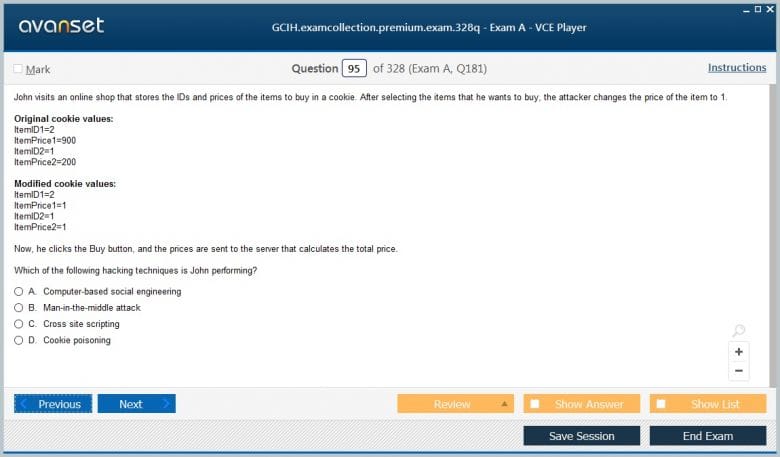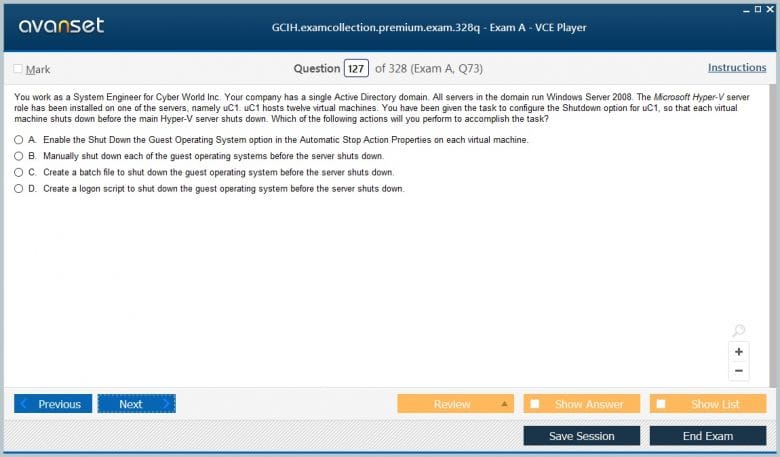 GCIH VCE Files

| Exam | Title | Files |
| --- | --- | --- |
| GCIH | GIAC Certified Incident Handler | 10 |

Comments
* The most recent comments are on top.


GCIH Certification Facts
Global Information Assurance Certification (GIAC) is an information security certification entity that specializes in technical and practical certification as well as new research in the form of its GIAC Gold program. GIAC builds the true hands-on skills that go beyond theory and tests on the pragmatics of security administration, management, audit, and software security.

Incident handlers manage security incidents by understanding common attack techniques, vectors and tools as well as defending against and/or responding to such attacks when they occur. The GCIH certification focuses on detecting, responding, and resolving computer security incidents and covers the following security techniques:
- The steps of the incident handling process
- Detecting malicious applications and network activity
- Common attack techniques that compromise hosts
- Detecting and analyzing system and network vulnerabilities
- Continuous process improvement by discovering the root causes of incidents

GIAC classifies the Certified Incident Handler as an "Advanced Security Administration" certification. There is no official prerequisite for the GCIH, but candidates should have some experience in the field and are encouraged to take a security incident handling course before taking the exam.

To get the GCIH certification, candidate must pass one proctored exam.

The major knowledge domains covered in the GCIH certification exam: Buffer Overflows, Covering Tracks: Networks, Systems, Denial of Service Attacks, Exploiting Systems using Netcat, Format String Attacks, IP Address Spoofing, Password Attacks, Rootkits, Session Hijacking, Tools and Defenses, Trojan Horses, Virtual Machine Attacks, Worms, Bots, and Bot-Nets.

Once earned, the GCIH certification is valid for four years. The recertification process can be started two years prior to its expiration date.

Candidates earning GIAC certifications and employers who hire them can be confident that a holder of a GIAC certification possesses the skills and know-how to get the job done.

How to Open VCE Files
Use VCE Exam Simulator to open VCE files.